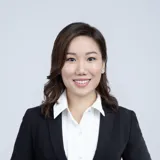 Shelley Leung
Visiting Lecturer in Tort
Contact details
Biography
Shelley is a Visiting Lecturer at The Dickson Poon School of Law.

Shelley is currently completing her PhD, which focuses on gender, sexuality, and law in the formation and maintenance of conjugal relationships in Hong Kong.
She received the Modern Law Review Scholarship in both 2020 and 2021, and was also awarded the Helen Reece award, given to the best applicant in the areas of Feminist Legal Theory, Family Law, and related areas for two consecutive years.
Prior to joining King's, Shelley worked at the Centre for Comparative and Public Law at the University of Hong Kong, conducting research in Children's Rights, Disability Rights and Comparative Human Rights Law, as well as assisting in teaching a Disability Rights Clinic. She achieved a distinction in her Master of Laws at the University of Hong Kong, and completed her Bachelor of Arts (Government and International Relations)/ Bachelor of Laws at the University of Sydney. Shelley is also a qualified lawyer in New South Wales, Australia.
Additionally, Shelley also currently works at a London-based charity that supports educational opportunities and rights for people with disabilities.
She was also selected by the International Committee of the Red Cross to join their 2nd Northeast Asia Training Course for University Lecturers on International Humanitarian Law at Korea University.
Research Interests
Feminist Legal Theory
Comparative Family Law
Tort Law
Human Rights Law
Teaching
Tort Law