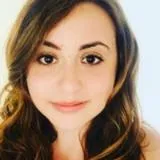 Sofia Cusano
Events and Stakeholder Manager
Biography
Sofia is the Events and Stakeholder Manager for the Policy Institute, also working across the Global Institute for Women's Leadership and International School for Government. She leads on the design and delivery of events and the development of stakeholder relations, working on building relationships across key sectors to ensure impact.
Sofia has held a number of roles within the higher education sector and was most recently the Executive Manager of the Mile End Institute at Queen Mary University of London.
She holds an undergraduate degree in History and Politics and an MSc in Public Policy, both from Queen Mary University of London, and has also completed postgraduate studies in Higher Education Administration, Management and Leadership at Nottingham Trent University.