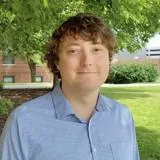 Dr Thomas Rowe
Lecturer in Philosophy
Contact details
Biography
Before joining King's College London, I was a postdoc in PPE at Virginia Tech. I earned my PhD from the London School of Economics with a thesis on the ethics of risk and uncertainty. Before this, I studied PPE at the University of Manchester and received an MA in political theory at the University of Sheffield.
Research interests and PhD supervision
Ethics
Political Philosophy
Risk and uncertainty
My research is in the areas of ethics and political philosophy, with a particular focus on issues surrounding risk and uncertainty. Current projects include work on whether a risk of harm can itself be a harm, a paper on the enablement of wrongdoing whilst in the pursuit of good, and an experiment that examines individual ethical decision-making under conditions of risk and uncertainty.
Teaching 
Ethics
Political Philosophy
PPE
Selected publications
Thomas Rowe and Alex Voorhoeve, 2018, "Egalitarianism under Severe Uncertainty", Philosophy & Public Affairs, Vol. 46, Issue 3, pp. 239-268.
Thomas Rowe, 2019, "Risk and the Unfairness of Some Being Better Off at the Expense of Others", Journal of Ethics and Social Philosophy, Vol. 16, No. 1, pp. 1-23.
Simon Beard, Thomas Rowe, and James Fox, 2020, "An Analysis and Evaluation of Methods Currently Used to Quantify the Likelihood of Existential Hazards", Futures, Vol. 115, pp. 1-14.
Thomas Rowe, forthcoming, "Can a Risk of Harm itself be a Harm?", Analysis.