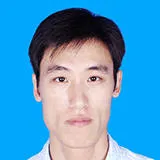 Dr Yinhua Zhou
Research Affiliate
Contact details
Biography
Dr Yinhua Zhou is a research associate professor in the Center for Humanities of Clinical Medicine at the Seventh Affiliated Hospital, Sun Yat-sen University in China. His research interests include medical sociology, science and technology studies, and development studies.
He is currently a co-investigator with Professor Susan Fairley Murray on the Economic and Social Research Council (ESRC) funded project, 'Analysing the transnational provisioning of services in the social sector: the case of commercialisation of NHS services in China and India.'
Yinhua has a Bachelor in Management Science from South China University of Technology (SCUT), MSc in Information System from University of Liverpool, MSc in Operational Research and PhD in Management from University of Edinburgh. 
He was employed as a research associate in the Department of Political Economy at King's College London for the ESRC funded project, 'State strategies of governance in global biomedical innovation: the impact of China and India' during 2013-2015.
After that, he returned to China and joined the Department of Medical Humanities in Zhongshan School of Medicine at Sun Yat-sen University.