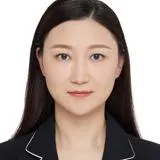 Zhengli Ma
Postdoctoral Fellow
Contact details
Biography
Zhengli Ma obtained her PhD at China National School of Administration, specializing in the theory and practice of the construction of ruling parties.
Dr Ma joined the Chinese Academy of Social Sciences (CASS) in July 2018, where she is a Senior Research Fellow, working on the theory of state governance and political parties.
Her research focuses on national governance theory and public policy, including public administration, government management, national governance, leadership science, corruption, the development of western political parties, political systems, and policy implementation. Dr Ma has published hundreds of articles in relevant academic journals.
Research interests
Theory of political parties
Theory of civil servant management
Public policy theory
Publications
A study on the Growth Principle of Chinese' Primary-level Leading Cadres—An Analysis Framework Based on Field, Mechanism and Role. 
The logical boundary area of releasing national governance efficiency"(in Chinese), Chongqing Social Sciences, No.8 2020.
On the systematical promotion of the management ability of grass-roots cadres in the new era"(in Chinese), Observation and Thinking, No.3 2020.
Structure-Relationship-Culture: Risk and Optimization of County Grass-roots Cadre Growth Field"(in Chinese), Journal of China Executive Leadership Academy Yan'an, No.12 2019. 
Structure-Relation-Culture:A Graph of Changes of Field Elements of County Governance in 70 Years of New China (in Chinese), Journal of the Communist Party School of Ningbo Municipality, No.6 2019.
The function principle and vicissitute logic of civil servant growth mechanism"(in Chinese), Academic exploration, No.4 2019.
The dimension of the establishment of the county party secretary's growth risk avoidance mechanism (in Chinese), Theory and Reform, No.2 2019.
The implementation dilemma of unit management system and the strategy of breaking the bureau (in Chinese), Leadership Science, No.9 2018.
The choice of the growth path of cadres in minority villages: Based on the analysis framework of field, mechanism and role (in Chinese), Guizhou Social Sciences, No.2 2018.
The Causes of Political Decline and the Way of Political Development: Political Order and Political Decline: From Industrial Revolution to Globalization of Democracy (in Chinese), Public Administration and Policy Review, No.6 2017.
A Comment on Hodgkinson's Philosophy of Management -- Reading Philosophy of Leadership (in Chinese), Review of Public Administration, No.2 2017.
The development trend of western political parties in political system: from the perspective of structural function analysis (in Chinese), Journal of Central Institute of Socialism, No.1 2017.
Logical transformation and path selection of county cadres' behavior from the perspective of governing the party according to rules (in Chinese), Journal of Yunnan Nationalities University (Philosophy and Social Sciences Edition), No.1 2017.
Change and Adjustment: Scientific Thinking of Local Party Committee Leadership System -- Based on the Analysis of Modernization of Governance System (in Chinese), Leadership Science, No.29 2016.