Arts & Culture
A Carved Head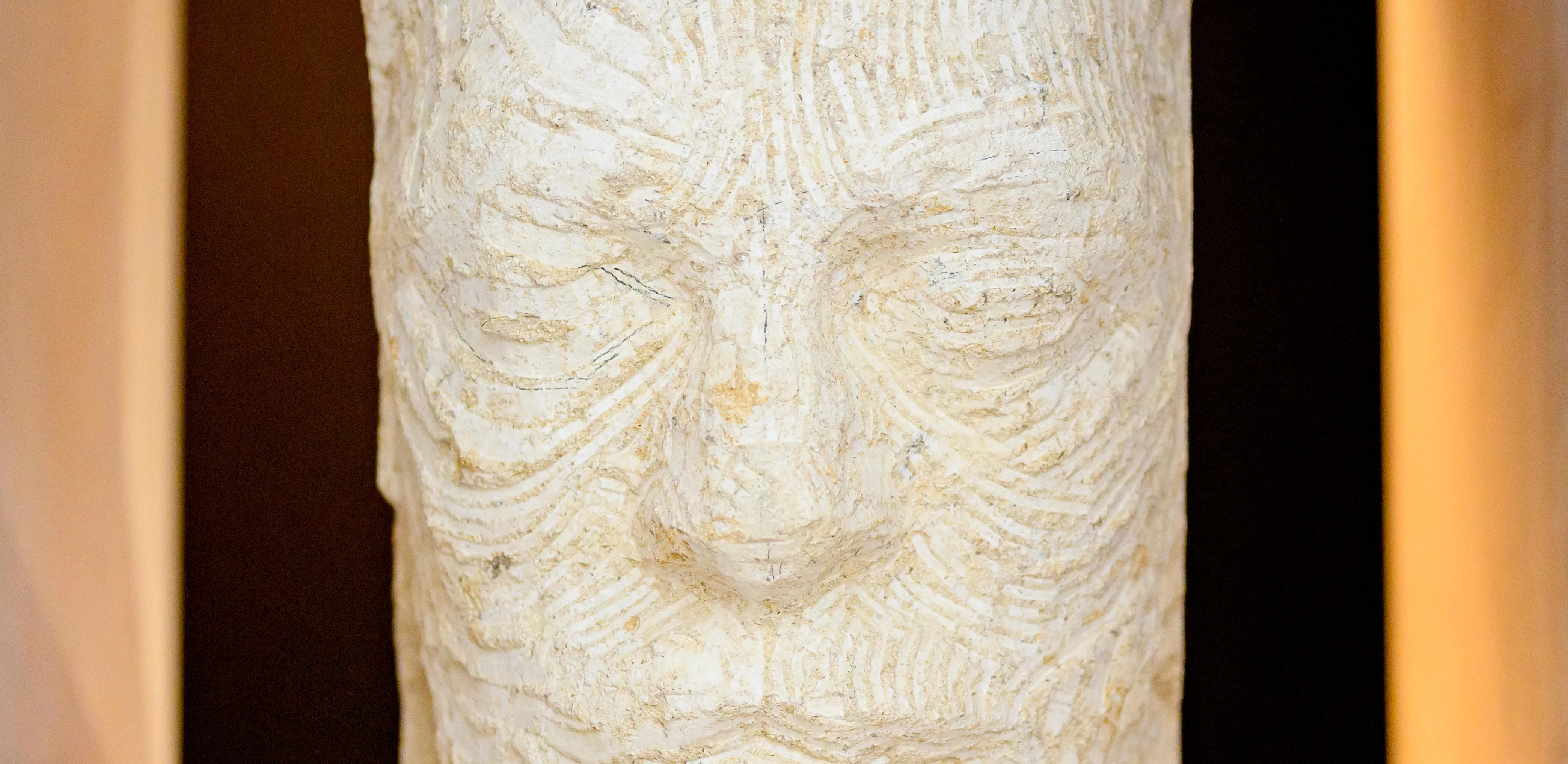 This limestone head was carved by Andrew Tanser and Paul Jakemen as part the Art of Making in Antiquity project (2011-2013) run by Dr Will Wootton:
'We were digitizing the photographic archive of the artist Peter Rockwell and undertaking new research on the techniques used by stoneworkers in the Roman Imperial period. At the same time, we worked with contemporary carvers, documenting their working practices.
An event was organised at King's in autumn 2011, during which Andrew and Paul did a carving demonstration, working together on this head. In addition members of the public were invited to carve a limestone block themselves and join a series of talks about stoneworking from antiquity to the present.'
---
The Department of Classics combines specialists in ancient languages, literature, history, philosophy, archaeology and art. We are committed to championing the breadth and diversity of our discipline as well as its relevance to the present. The objects displayed are just one example of the interconnections between our teaching and research as well as the wider impacts.
Similar projects can be found within the department clustering around themes as diverse as accessibility in museums, the art market and the politics of repatriation, contemporary art and the Classics, conflict resolution, cultural heritage protection in conflict zones, international adoption, opera and antiquity, and religious persecution.
---
This exhibit can currently be found in The Curiosity Cabinet at 171 Strand supported by King's Culture and the Faculty of Arts and Humanities.
To find out more about the Cabinet and other objects on display, click here.
Project status: Ongoing
Affiliations
Project websites