Health
Cancer & Palliative Care in Conflict
Cancer is one of the most complex diseases to manage. Socio-economic and development challenges determine whether patients receive a timely diagnosis and the availability of pathology-imaging, surgery, radiotherapy and systemic therapies determine affordable and positive outcomes. The burden of cancer is rapidly rising across the world as life expectancy increases.
However, access to care is inequitable, particularly in countries impacted by contemporary conflicts e.g. Middle East and 'narcowars' in Latin America. For many iNGOs working in these humanitarian settings cancer (and other NCD) are a relatively new and complex challenge. Furthermore, forced migration and refugees have created unique therapeutic geographies for cancer across national borders. How host and regional countries provide affordable cancer control to displaced populations in conflict is a further unique challenge to orthodox cancer control strategies.
Caring for cancer patients also includes the challenge of delivering palliative and end-of-life care. Despite palliative care now being an essential service within Universal Health Coverage, coverage is poor. This leads to unnecessary suffering and to additional strain on health systems. For people with advanced cancer in conflict areas, access to palliative care is further compromised, and uncontrolled psychical and psychological symptoms in dying cancer patients may compound pre-existing traumas. It is essential to identify feasible and appropriate ways to deliver palliative care as part of the continuum of care for cancer.
Through Research for Health in Conflict (R4HC), research capacity will be built around health systems research methods to inform policy, cancer surgery and palliative care. Specific research will also be undertaken on implementation of outcome measures, as a means to scale up quality, access, influence individual assessment and treatment plans for palliative care.
Project status: Ongoing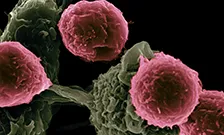 Principal Investigator
Director, Institute of Cancer Policy and Co-Director of the Centre for Conflict & Health Research