Ciccarelli Laboratory | Cancer Systems Biology Laboratory
We study the drivers of cancer evolution from early transformation to response to therapy through the integration of computational and wet-lab approaches.
Our research builds upon the idea that cancer results from systemic cell and gene perturbations and, although faulty genes driving cancer (cancer drivers) differ functionally, they share intrinsic properties that are not detectable when studying each gene individually. We use systems biology to characterise these distinctive properties in the context of genome and network evolution. We then use these properties to predict new drivers at cancer and patient-level resolution.
We also aim to understand the functional consequences of driver alterations within tumours through the integration of genomic and transcriptomic data from bulk tissues with high-resolution tissue imaging and single-cell data.
Our work is revealing a deeper understanding of how driver alterations occurring in individual cancer cells fuel the evolution of the whole tumour and surrounding microenvironment, pointing us toward potential targets for the development of new, more effective cancer therapies.
Our group is seconded to the Francis Crick Institute, which you can read about here.
Software
The Ciccarelli Laboratory has developed a number of tools and software for use with computational biology pipelines.
MEGA-V
NCG
sysSVM
SIMPLI
Our Partners

European Commission Horizon 2020

Cancer Research UK King's Health Partners Centre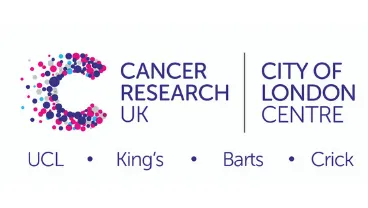 Cancer Research UK City of London (CoL) Centre
Contact us
Professor Francesca Ciccarelli - Group Leader