Centre for Mexican Studies, UNAM-UK
The Centre for Mexican Studies, UNAM-UK is an academic outpost of the National Autonomous University of Mexico (UNAM), hosted by King's College London. It was created in the UKMX 2015 dual year to promote academic and cultural exchange and collaboration between UNAM and British higher education institutions.
In 2020, the Centre for Mexican Studies was incorporated into the School of Global Affairs and affiliated to the Brazil Institute, reinforcing the School's expertise in Latin American issues.
UNAM is the modern name of the Royal Pontifical University of Mexico, the first to be founded in North America, in 1551. It was granted the title "national" in 1910, and has been autonomous since 1929. It is the most ambitious and far-reaching cultural and educational project in Mexico, with over 350 000 registered students across various campuses. As a public, free university, it has had a profound, transformational impact on society, operating under the conviction that higher education is one of the keys to development
UNAM has collaboration agreements of different kinds with many British universities and is one of King's strategic partners. UNAM promotes multidisciplinary educational programmes for students and for the academic development of professors and researchers in order to positively influence the new global reality, while improving the academic environment and Mexican society.
UNAM and King's have had significant joint research experience in areas such as political sciences, Brazilian studies, Latin American studies, public health, chemistry, migration, dentistry, cancer research and others.
Keep up to date with UNAM-UK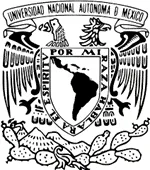 Contact us
Follow us