The Cobb Group has developed a number of new asymmetric reactions, mainly focusing on the chemistry of the nitro or sulfone groups. Many of the synthetic targets have been unnatural nucleic acids which have a variety of potential medicinal and chemical biology applications (Scheme 1). 
Our long term aim is to incorporate some of these monomers into functional unnatural peptides capable of adopting discrete secondary structures (so called 'foldamers'). 
The Cobb Group is very well-equipped for synthetic methodology, with a chiral phase HPLC, an automated chromatography unit, ozonizer, crycooler, and polarimeter in addition to the usual synthetic organic chemistry furnishings (stirrer hotplates, rotavaps etc). Funding has been obtained from EPSRC, BBSRC, MRC, CR-UK, the Royal Society and Industry (e.g. Syngenta, GW Pharmaceuticals) amongst others.
Please also see the Cobb Group website for more information.  
Our Partners

Biotechnology & Biological Sciences Research Council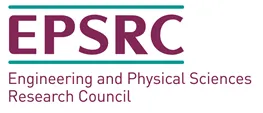 The Engineering and Physical Sciences Research Council (EPSRC)
Medical Research Council