Technology & Science
Elemental Adaptation: Water and energy security from artificial ice reservoirs
Glacial retreat poses a significant risk to water security for the 2.2 billion people living in or downstream of mountain regions worldwide.
This project explores the potential of Artificial Ice Reservoirs (AIRs) as alternative water sources. These low-cost technologies manufacture glaciers during the winter months using the force of gravity alone, which can provide freshwater during the summer months as the AIRs melt.
Our project is exploring the livelihood and cultural implications of these technologies in mountainous regions in the Himalayas where they have already been installed, and identifying where else in the world has the climate and topography to allow for their creation.
Uniquely, we are also exploring the possibility of using renewable energy to create the glaciers without freezing temperatures, and the potential of using the meltwater as itself a renewable energy source.
Partners of the project include:
KR Viswanathan (independent consultant)
Aims
Where, from a physical systems perspective, can AIRs be created?
What are the socio-cultural implications of AIRs, including enablers of, and barriers to, their construction, and the power relations that influence the distribution of benefits?
What is the wider potential of using AIRs to combat water and energy security in the drive to Net Zero?
Project status: Ongoing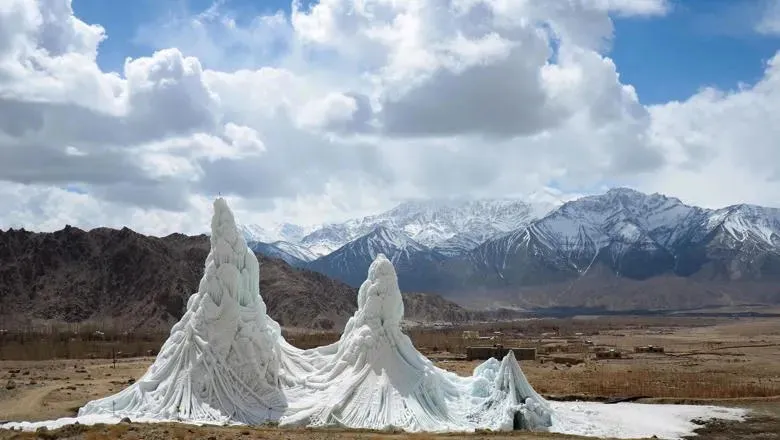 Principal Investigators
Investigators
Funding
Funding Body: King's Climate & Sustainability
Period: May 2023 - January 2025
Keywords
CLIMATE CHANGE
ADAPTATION
WATER SECURITY
ARTIFICIAL GLACIERS
ENERGY SECURITY