Illumina Cambridge
The Knowledge Transfer Partnership Illumina Cambridge led to an increase in profits of over £1.5 million for Illumina, 5 joint academic papers in preparation and a position with Illumina for the Associate.
The KTP was awarded a prestigious Certificate of Excellence from InnovateUK in recognition of the outstanding achievements.
Illumina is a leading developer and manufacturer of life science tools for the analysis of genetic variation and function.
The forensic DNA analysis market worldwide is currently estimated at $370 million with the European forensic market accounting for approximately one third of this revenue.
Forensic DNA applications supported by traditional technologies include DNA databasing for criminal intelligence purposes, forensic casework analysis of evidential material collected from crime scenes, analysis and identification of samples from missing persons cases and mass disaster victim identification.
For Illumina, the partnership with King's has enabled significant advancement in the visibility, introduction and adoption of their systems for forensic genomics.
The KTP enabled Illumina to achieve its vision of being recognised as one of the four major suppliers to the forensic industry and take major steps towards becoming the market leader in the provision of validated forensic NGS solutions.
The Principal Investigator at King's was Dr Denise Syndercombe Court, Reader in Forensic Genetics, and the Associate on the project was Laurence Devesse.
The Illumina partners were Nicola Oldroyd Clark, Market Development Manager, Forensic Genomics and Dr Niall Gormley, Associate Director, Scientific Research.
Nicola Oldroyd Clark commented: 'The Knowledge Transfer Partnership has either directly or indirectly influenced all sales turnover for the Forensic Genomics Business in the EMEA (Europe, Middle East. Africa) region at Illumina since October 2014.
Laurence was one of only two full time employees supporting the business over the 2 year project and as such has had a significant impact on growing the business.
King's support has been critical in disseminating knowledge around the forensic community that would not have been possible by Illumina in isolation.

The success of the KTP has helped to convince senior managers within Illumina of the requirement for new, skilled staff to support the forensic business in the long term – and this is leading to the team growing.'

At King's, the KTP has raised the profile of the DNA Analysis at King's group considerably – through presentations on the KTP work at meetings such as the German European DNA Profiling conference and International Society for Forensic Genetics English Speaking Working group meeting.
Laurence will continue to support Illumina's market development activities in her new technical role as an Illumina Field Application Specialist and has also registered for a PhD at King's, sponsored by Illumina and with Denise Syndercombe-Court as her supervisor.
Laurence added:' The KTP project was extremely challenging, but it was a fantastic opportunity – I have travelled all over Europe to give presentations, to support Illumina customers and also spent time at the Illumina site in San Diego. Training a team of forensic staff and research students at King's on the new techniques developed during the KTP, increasing their knowledge and skills in forensic analysis was also a real opportunity. I am looking forward to my new role in the company.'

The King's group, led by Dr Denise Syndercombe Court, was the first UK academic group to utilise the next generation sequencing technology in forensics and used data from the KTP to apply for further research funding.
As a direct result of the KTP, Next Generation Sequencing is now taught on the MSc Forensic Science and a new Forensic Genetics and Toxicology module on the BSc Forensics has been developed.
Denise commented: 'The KTP has allowed King's early access to the technology. Data generated from Illumina's MiSeq FGx platform was made available to the university before it was commercially released and data obtained subsequently will lead to further joint publications.

Through the Illumina connection, King's collaborations with NIST, LGC and DSTL have increased and this has allowed King's to be potentially the first institution to be accredited to use NGS technology for forensic casework.
The KTP gave me an opportunity to work collaboratively with a key player in the forensics industry. This has helped establish this new technology within an accredited forensic environment and to showcase its advantages to practitioners in the field.'

In Nicola's words: 'The KTP between Illumina and King's College London has embodied the true spirit of partnership and collaboration.
By working together towards a single goal, the accomplishments of the team far outweigh what could have been achieved by the constituent parties individually and I would recommend this program to all organisations looking to explore new ways to elevate their business and build relationships with their partners.'
Intelligent Fingerprinting
Intelligent Fingerprinting specialises in the development of non-invasive diagnostic screening technology for fast and convenient point-of-care testing.
In 2013 the College was awarded a Knowledge Transfer Partnership with Intelligent Fingerprinting.
Professor Kim Wolff MBE, Professor of Addiction Medicine in the Institute of Pharmaceutical Sciences was the lead academic at King's. Dr Wolff's expertise together with KTP Associate Dr Jaskiranjit Kang helped the company to develop a non-invasive drug-screening device using fingerprint analysis.
Founded in 2007, Intelligent Fingerprinting is a spin-out company from the University of East Anglia.
The company is based in Norwich, England and employs eleven people.
Dr Jerry Walker, Chief Executive Officer adds:
"The KTP with King's College enables us to tap into the expertise and facilities of a leading Russell Group university. Funding from InnovateUK meant we had a full time, highly qualified Associate working alongside our scientists , and a leading Addiction Scientist advising us, enabling us to expand the applications of our non-invasive drug screening product to new markets"
EngineeringUK
EngineeringUK worked with King's on a Knowledge Transfer Partnership looking at ways to support engineering companies in educational engagement throughout the UK.
Associate Dr Nathaniel Dahan worked with the team at EngineeringUK and Professor Justin Dillon in the Department of Education and Professional Studies at King's.
John Halton is Director of Business and Industry : "At EngineeringUK we believe that engineering is one of the most important and rewarding careers anyone can have. We recognise the need to attract a greater talent pool into engineering and focus on joined-up action to ensure we seize the opportunities at a national level."
Nathaniel adds: "This KTP was a fantastic opportunity to conduct and apply research in a very diverse environment involving engineering businesses, schools and activity providers, with the aim of providing a long term solution to the engineering skills gap".
Further information and resources
Explore research funding opportunities at King's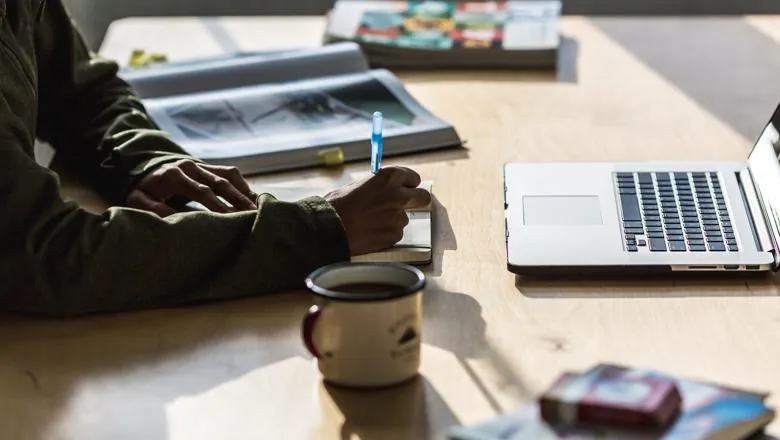 Support for researchers applying or negotiating for research funding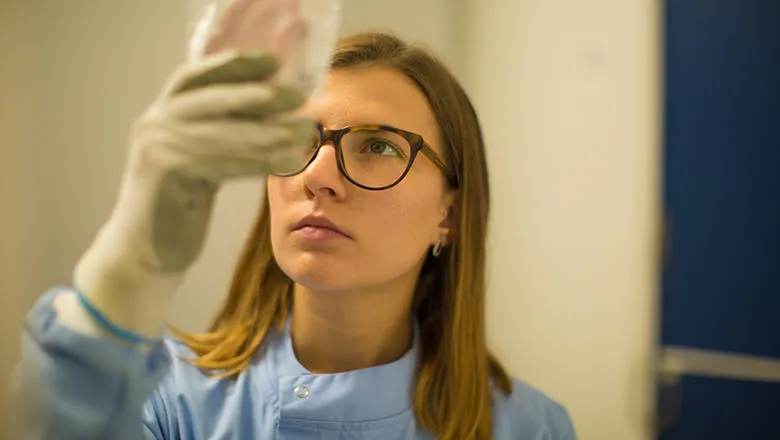 We offer a streamlined service for commercial sponsors wishing to conduct...