Jean Monnet Centre for Europe in the World
The Jean Monnet Centre for Europe in the World at King's was a joint endeavour of the Department of European and International Studies, the Dickson Poon School of Law and the Global Institutes.
With respect to the specific activities involved in the project, these included:
Teaching activities
An interdisciplinary MA unit on Europe in the World which was offered to the MA in International Political Economy the MA in European Studies and the MA in European Public Policy and other suitable programmes of the participating departments. It also helped to support and revise an existing final year BA module on the EU in the International System with sessions on external relations law, development and emerging powers.
A School of Diplomacy for diplomats of third countries resident in London who were interested in deepening their knowledge of the EU foreign policy.
Research activities
An annual joint conference co-organised with colleagues working across the university on Europe in the world. The conference was a major stimulus to the pooling of activities at King's and also had an outreach dimension to the scholarly and practitioner community by promoting new ideas and leading to publications.
An interdisciplinary Emerging Powers seminar series aimed to attract scholars and postgraduate students to advance cutting-edge research on the relations between Europe and rising powers in co-operation with the Global Institutes.
Debating activities
An annual week of events on Europe, co-organised by students and staff of the centre. The activity invited a diverse group of speakers from public authorities, think-tanks, NGOs and citizens movements to discuss the challenges of a changing Europe in a changing world. It was designed to go beyond the usual target audience of scholars and academics, and aimed to maximise outreach to civil society in terms of participants, in particular NGOs and international organizations.
An annual keynote lecture which involved high-profile speakers to addressing an audience comprising practitioners and the interested public, as well as academics and research students.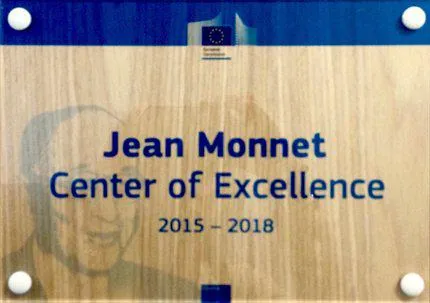 Contact us