Arts & Culture
Kneading Knowledge: Virtual Sharing of Embodied Knowledge of Migration Through Online Cooking
ABOUT KNEADING KNOWLEDGE
In May 2020, the Arts & Humanities Research Institute (AHRI) worked in collaboration with the charity Migrateful on the project Breaking Bread, providing King's staff with the opportunity to participate in four online cookery classes that were led by refugees, asylum seeker, and migrants. Kneading Knowledge builds on the success and positive feedback from this project.
Migrateful supports asylum seekers, refugees and vulnerable migrants on their journey to employment, independence, and integration into the community by offering cookery classes where migrant chefs share their native cuisine, culture, and stories. The hope through doing this is to break down prejudice among the public and to foster greater intercultural understanding.
Kneading Knowledge provides the Arts and Humanities at King's with an innovative model for socially engaged research that includes a service provision and that links to teaching interactivity. Migrateful has facilitated a further eight virtual cookery classes for KCL students, staff, and members of the public which were observed by researchers and work is now underway to develop the research further through follow-up interviews.
The project involves the following team members who are currently working on aspects of migration:
WHAT ARE THE AIMS OF KNEADING KNOWLEDGE?
The project seeks to provide King's students and staff a sense of wellbeing and connection during an isolating time; classes ran across October and November 2020 to coincide with new students starting at King's.
Kneading Knowledge will bring participants and communities together through a shared experience of embodied learning. Migrateful's impact research over the past year demonstrates that their cookery classes are enriching (97% say they would recommend them to a friend) and 41% report that the experience increased their understanding of the position of refugees.
WHAT WAS INVOLVED?
Throughout October & November 2020 eight interactive online cookery classes lasting 1.5 to 2 hours were run. Each class was hosted by one of Migrateful's chefs who led participants through two authentic recipes, stopping frequently to answer questions, share anecdotes, and provide feedback on the participants' dishes. At some of the classes, artists were on-hand to capture experiences and are now in the process of producing artworks in response. Follow-up interviews with participants are also being arranged to explore more deeply their thoughts on the experience and their own experiences of migration.
ART WORKS CREATED IN RESPONSE
To capture the spirit of the project, artists were invited to participate in each class and to create an art piece based on what they had experienced. Below are the pieces made in response to the cookery class each artist attended.
Dancing Food
A quarantine reflection video by Sivan Rubinstein.
Artist-In-Residence Sivan Rubinstein's piece was made for the Migrateful cookery class led by Chef Majeda. The art of blending food-making while building a strong sense of community inspired Sivan's visual response. The digital nature of the social experience structured her editing process and her artistic choice in the visual composition of the piece. You can find out more about Sivan's recent work Dance No 2°, co-produced by The Place and King's College London, here.' 
Sarande 
40cm x 60 cm, watercolour medium on Arches paper.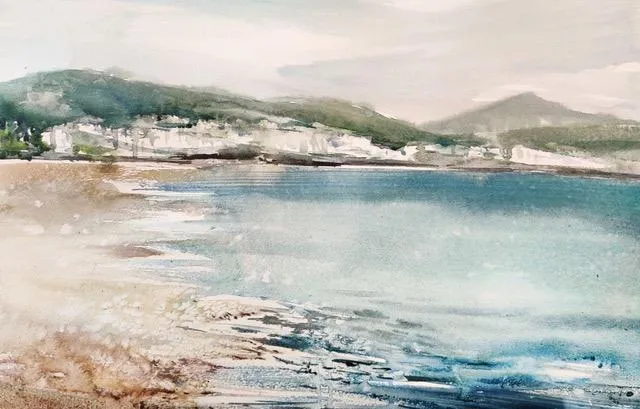 It was incredible to take part in the Migrateful Cookery Project and contribute as an artist in Deshira's Online Cookery Session. This time I took an opportunity to learn how to cook Albanian Jahni (meat stew) and Petulla me Kungulleshka (courgette pancake). I found some similarities with my Armenian traditional food. While cooking it was very touching to listen to Deshira's story and how she is overcoming such a challenging time by being an asylum seeker. A few years ago, I was going through the same process and understand how hard it is for her. Deshira is so lovely and inspiring!
I thought to create a piece of art that will remind Deshira of Home! During the process of creating a coastal town in Albania - Sarande, I connected with her by thinking of both, her home and mine, which I also missed so much. I wish Deshira and her daughter Good Luck! And I really hope one day she will walk safely in Sarande and other native places.
It Is Impossible to Lose Joy In Translation
By Tolu Agbelusi
The poem was inspired by the cooking session led by Lola. Paying close attention to the conversations and comments made by her as well as by various participants and the stories that wove themselves through the food-making process as she journeyed between memories of home and realities of the UK, a story emerged which became the basis for this poem.
Tolu Agbelusi is the author of Locating Strongwoman (Jacaranda Books 2020). A Nigerian British poet, playwright, educator, and lawyer, she was shortlisted for the 2018 White Review Poetry Prize and her work has been published widely including in Aké Review, White Review, Pittsburgh Poetry Review, Brittle Paper, and Peepal Tree's Filligree Anthology. An avid performer, she has featured on many stages and platforms including Cheltenham Literary Festival, Stanza International Poetry Festival, Lagos International Poetry Festival, the London Southbank, and for the BBC. Founder of Home Sessions, a poetry development, community-building programme for young Black writers, Agbelusi also facilitates a range of live literature, creative writing, and poetry programmes with schools, universities, festivals, arts centres, and other institutions. 
Information: For more information including performance and publication links, visit  www.ToluAgbelusi.com @ToluAgbelusi on Twitter or Instagram.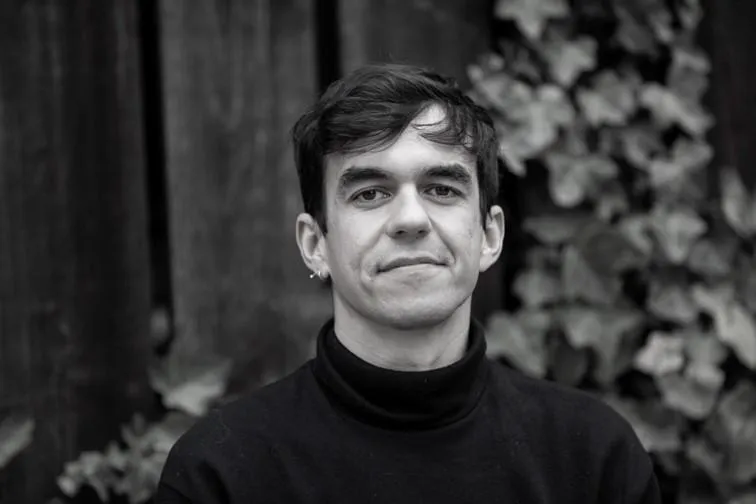 Photograph by Jemima Yong.
of rivers crossed and lessons learned is a new text by Xavier de Sousa reflecting on experiences of belonging, migration, and being lost in translation limbo. The piece is influenced by his experiences of being a migrant in the UK and the participating in the Kneading Knowlege and forms part of a larger body of work exploring these topics.

Bio:

Xavier de Sousa (he/they) is an independent performance maker and culture worker based between Brighton and Lisbon, whose practice explores personal and political heritage within the context of discourse on belonging and migration. Through theatrical, durational performance and moving image, Xavier explores the dichotomies between the live experience and agency in the performance space, as well as written text and queer methodologies of performance and research. 
Alongside his performance work, Xavier curates the digital research and commissioning programme performingborders and New Queers on the Block, Marlborough Productions' Artistic and Community Development Programme. He is co-founder of the activist group Migrants in Culture and is a member of the BECTU union.
Website: www.xavierdesousa.co.uk
Twitter: @Xavinisms
Instagram: @Xavinisms
Project status: Completed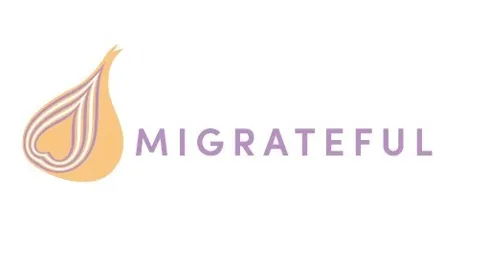 Funding
Funding Body: King's College London and Affiliates
Period: September 2020 - January 2021
Contact us
King's College London
Strand Campus
London
WC2R 2LS