Society
Rethinking Impact, Evaluation and Accountability in Youth Work
All over the world, there is a growing imperative to demonstrate the impact of social and educational practices and interventions. While most agree that the evaluation of social programmes is vital to ensure accountability and quality, some approaches to impact measurement are experienced as distorting, inappropriate and intrusive at a grassroots level. Impact and evaluation processes are shaped by a globalised and predominantly neoliberal context, where approaches based on 'measurement' and 'return on investment' tend to dominate.
This study investigates these issues in the field of youth work in England, where a 'youth impact agenda' has developed over the last decade. It investigates how and why the youth impact agenda has come about, and how it is enacted in open youth work settings such as youth clubs, community-based youth groups, and detached or street-based youth work. Some youth workers feel that impact is impossible to measure and that measurement can distort practice, while others feel that impact measurement is vital to gain funding and build legitimacy.
The research identifies how impact and evaluation tools and mechanisms interact with the practice, management and administration of youth work, at a time when this practice has been threatened by extensive spending cuts. Crucially, it engages with diverse groups of young people to explore how they experience and perceive impact and evaluation mechanisms.
Film: The Value of Youth Work, by and with young people 
This youth-led film was inspired by the Rethinking Impact research project and carried out by the young people involved in the study.
Aims
The research aims to:
find out whether and how the impact agenda is shaping everyday practice and the overall provision of open youth work;
explore commonalities and differences with related fields of practice, and with youth work in other countries; and
explore and share approaches to evaluation and accountability that are congruent with youth work practice.
Methods
This three-year qualitative research project involves around 150 young people, youth workers, managers and policymakers (and others influencing policy) in:
in-depth interviews.
focus groups.
participant observation.
youth participatory methods (photography, peer interviewing, and film-making).
It aims to find out how the youth impact agenda is implemented in practice, and how impact processes are experienced and perceived by young people and youth workers. It includes the perspectives of funding agencies and policymakers, and explores how and why 'youth impact' has become so important at this time.
It focuses on open youth work settings that are based on informal education and long-term relationships (eg youth clubs, street-based youth work, girls' groups, LGBTQ youth work, young refugee projects and similar). While most of the research takes place in England, it also includes interviews with experts in the USA, to enable comparisons with a context in which youth impact approaches are more thoroughly embedded. Links are also being developed with researchers and practitioners in other international contexts who are interested in these issues.
Conferences
Street workers conference (Prague, June 2018)
Transforming youth work (Plymouth, September 2018)
Children and Young People Now conference on impact and outcomes (London, December 2018)
Thinking and measuring loneliness (Manchester, June 2019)
Professional Association of Lecturers in Youth and Community Work (Lincoln, July 2019)
Centre for Youth Impact (London, 2019)
International Young Leadership Alliance (London, 2019)
British Educational Research Association symposium (online, 2020)
Children and Young People Now Early Help Conference (online, 2020)
British Sociological Association annual conference (online, 2021)
Rethinking Impact conference (November 2021)
Media coverage
Please click on the links to view the media coverage:
Conferences
Street workers conference (Prague, June 2018)
Transforming youth work (Plymouth, September 2018)
Children and Young People Now conference on impact and outcomes (London, December 2018)
Thinking and measuring loneliness (Manchester, June 2019)
Professional Association of Lecturers in Youth and Community Work (Lincoln, July 2019)
Centre for Youth Impact (London, 2019)
International Young Leadership Alliance (London, 2019)
British Educational Research Association symposium (online, 2020)
Children and Young People Now Early Help Conference (online, 2020)
British Sociological Association annual conference (online, 2021)
Rethinking Impact conference (November 2021)
Media coverage
Please click on the links to view the media coverage:
Project status: Ongoing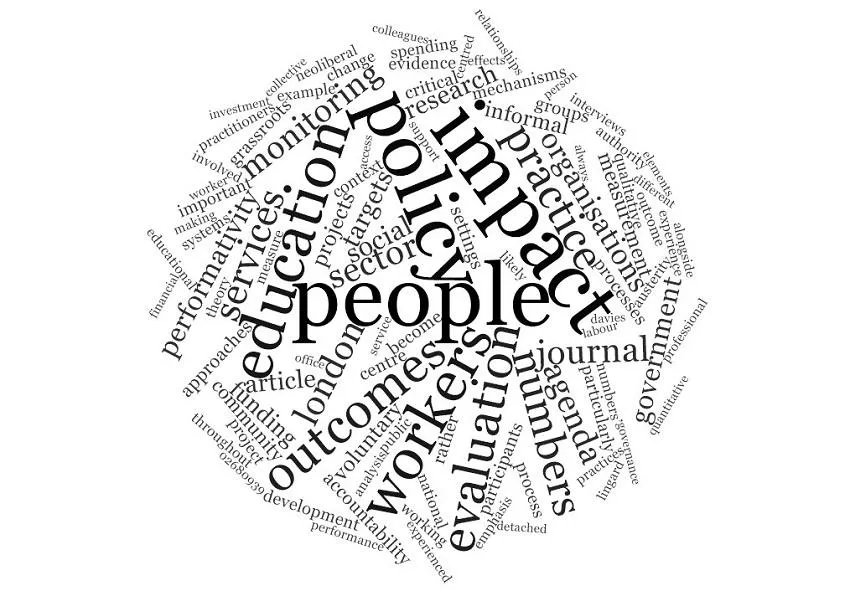 Principal Investigator
Senior Lecturer in the Sociology of Youth and Childhood
Investigator

Project websites
Funding
Funding Body: Economic and Social Research Council (ESRC)
Period: April 2018 - April 2022
Keywords
YOUTH WORK
EDUCATION
IMPACT