Health
S-Five: Selective Sound Sensitivity Syndrome Study
The Selective Sound Sensitivity Syndrome (S4), often referred to as misophonia, is a neurobehavioral complaint characterised by intolerance to auditory and less frequently visual and tactile stimuli that are known to be innocuous, pattern-based and repetitive, which result in an extreme psychophysiological reactions. The condition is still largely unexplored; however, its study is gaining more and more interest in the literature. At the lab, we took a great interest in the condition and initiated the Selective Sound Sensitivity Syndrome Study (S-Five) and funded the misophonia clinical academic research group (mCARG).
S-Five: Selective Sound Sensitivity Syndrome Study
With misophonia research on the rise, it is vital to have a multidimensional, psychometrically sound tool for measuring the condition in both research and clinical settings. Thus the first aim of the S-Five study was to develop a robust psychometric scale for misophonia (Selective Sound Sensitivity Syndrome Scale S-Five). This study examines whether the emotions, behaviours, experiences, and appraisals of individuals with misophonia are reliable and valid manifestations of the condition. The S-Five instrument has been validated in the UK population and is currently being translated to German, Greek and Polish. A scale that effectively measures misophonia allows for vast improvements in the capacity to report on the condition methodologically, to test hypotheses of differences between groups, and to examine correlations with other traits and co-occurring diagnoses. It will also serve as a clinical tool, assessing the severity for individuals and measuring progress of the misophonic experience over time and in response to intervention. The S-Five uses a reflective latent variable model, where each question is an indicator of the assumed underlying misophonia, in a consistent, methodological manner.
The project is expanding into a multi-modal design, to study the neurobiological correlates and the effects of clinical intervention on misophonia. The first will allow for a robust investigation of the neural responses in misophonia using neuroadaptive paradigms that combine fMRI with Bayesian optimization, whereas the latter will enable to evaluate the effectiveness of cognitive behavioural therapy (CBT) on reducing the symptoms and impact of misophonia. Our efforts aim to establish a firm basis for measurement in misophonia, providing the foundation for reliable epidemiology, better understanding of the lived experience, and help establish a programme of therapeutic development and evaluation both in the UK and internationally.
We are also designing a mobile app (MisoPhone), subject to funding, which will enable the user to track their symptoms and be updated on research advances in misophonia, facilitate the therapeutic process by allowing the clinician and their client to personalise treatment based on individualised data, and to provide to researchers an unprecedented wealth of global data on misophonia, a way to host projects, and to invite participants in new studies.
The misophonia clinical academic research group (mCARG)
In response to the scientific demands and growing interest in misophonia, Dr Silia Vitoratou founded the misophonia Clinical Academic Research Group (mCARG) in 2019 to enable multi and interdisciplinary research on the condition. The research group consists of experts in statistics, neuropsychology, neuroscience, clinical psychology and audiology across the UK. Current members of the team are listed below (in chronological order)
Silia Vitoratou

Biostatistics & Health Informatics

Lecturer in Psychometrics and Measurement

Chloe Hayes

Biostatistics & Health Informatics

Research assistant

Eleonora Uglik-Marucha

Biostatistics & Health Informatics

NIHR Pre-doctoral Fellow

Jane Gregory

Department of Experimental Psychology, University of Oxford

Oxford Health Specialist Psychological Intervention Centre

Principal Clinical Psychologist (Lead for Misophonia), Doctoral Training Fellowship for Clinicians

 

Robert Leech

Neuroimaging Department

Prof of Neuroimaging Analytics

Rebecca Strawbridge

Psychological Medicine

Post-Doctoral researcher

Virginia Carter Leno

Biostatistics & Health Informatics

Post-Doctoral Research Fellow

Steve Lukito

Child & Adolescent Psychiatry

Post-Doctoral research assistant

Mercede Erfanian

 

University College London Institute for Environmental Design and Engineering& International Misophonia Research Network (IMRN)

Doctoral researcher in auditory- cognitive neuroscience & Research assistant in affective disorders and Misophonia

 

Hashir Aazh

 

Royal Surrey County Hospital

 

Audiologist, Specialist in Tinnitus & Hyperacusis Rehabilitation

Oliver Pearson

Biostatistics & Health Informatics

Research assistant
Publications
Vitoratou, S., Uglik-Marucha, E., Hayes, C., & Gregory, J. (2020). Selective Sound Sensitivity Syndrome Scale (S-Five): a psychometric tool for assessing misophonia. Summary on three waves of sampling and analysis. https://doi.org/10.31234/osf.io/4dzqn
Project status: Ongoing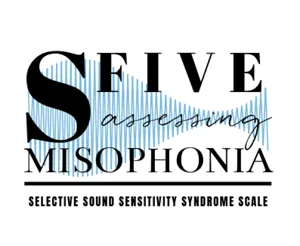 Principal Investigator