Funding opportunities in Europe
Discover more about funding opportunities available to students completing study and/or work placements in Europe in Participating Programme and Partner countries. (excluding the UK) and Switzerland. 
King's European Grant
Following the UK's departure from the European Union (EU) and consequentially the Erasmus+ Scheme, from 2023/24, King's has committed to support students taking a compulsory, additional year abroad in the EU with a King's European Grant (KEG). Students must spend a minimum of 3 months of the year abroad at the host university in the case of study abroad, or at the placement provider in the case of work abroad, to receive the grant and the placement must be part of a compulsory, additional (i.e. fourth) year abroad degree at King's. Eligible students can only receive a KEG for a maximum of one academic year, even if further time is spent overseas.
This financial commitment by King's has only recently been made and so the specifics of how and when the funding will be administered, and to what amount, is still to be confirmed, but the Global Mobility Office and the Student Funding Office will be working together to provide further information in the summer of 2023. Any and all eligible students will be contacted by us once we have more information.
Erasmus + at King's
Following the UK's departure from the European Union (EU) and consequentially the Erasmus+ Scheme, Erasmus+ funding will no longer be available from the 2023/24 academic year onwards.
Erasmus+ is the European Union's flagship education and training programme promoting student mobility throughout Europe as funded by the European Commission.
King's is fully committed to being a multicultural, international university and our European students and partnerships are a very important part of our community.
In December 2013, King's College London received confirmation that it had been granted the new Erasmus University Charter for Higher Education (2014/15 - 2020/21), a requirement for participating in the Erasmus+ programme. In accordance with the compliance principles involved in attaining this Charter, King's welcomes students from Europe coming on the Erasmus+ exchange via an inter-institutional agreement, and indeed seeks to allow, and give full recognition to, King's students wanting to take advantage of the European mobility options available to them as part of their King's degree.
The previous programme of Erasmus activities (2007/8 - 2013/14) came to an end in the summer of 2014 and was replaced with a new EU programme for Education, Training, Youth and Sport which is called Erasmus+.
Erasmus+ brings a new approach that is integrated and streamlined, thereby intending to simplify access routes to funding. By bringing together a range of different programmes and initiatives, the European Commission hope to make the overall funding programme more efficient and accessible. The programme has a budget of €14.7 billion, which is almost 40% higher than the former budget.
Eligible Destinations
King's students studying at one of our European Partners currently have access to the Erasmus+ scheme. To browse destinations please see destinations webpage. Students who study abroad in Switzerland will not be in receipt of an Erasmus+ Grant, but instead will have access to the Swiss Mobility Programme- you will need to contact your host university for further details on this.
Students on Modern Language degree programmes or BSc International Management undertaking work placements, are also able to receive funding through the scheme pending their placement is in a programme country. All work placements must be approved by your department prior to departure.
Students must spend a minimum of 3 months at the host university/placement provider to receive the grant.
How do I receive Erasmus+ Funding?
Once your placement has been approved and has began, you will receive an email from King's Student Funding Office requesting various documents. In addition to these, you must complete your Learning/Training Agreement and upload this when asked by the Global Mobility Office. If you're a current King's student you can find out more on our Learning/Training Agreement intranet page. Failure to submit these documents by the relevant deadlines/at all may result in delays in receiving the grant, or not being able to receive it at all, so it's important that you check your King's emails regularly.
How much can I expect to receive?
Erasmus+ grants are calculated and allocated by the King's Student Funding Office. Students classified as 'Home Undergraduates' for fee purposes may be able to receive an additional top-up should they meet the requirements.
The Erasmus Charter for Higher Education
The Erasmus Charter for Higher Education provides the general quality framework for European and international co-operation activities a higher education institution may carry out within Erasmus+.
The Erasmus Student Charter outlines the entitlements and obligations of participating students.
Further Information:
Erasmus Policy Statement 2014-2020
The following is King's College London's Erasmus Policy Statement, and was submitted to the British Council, the UK's National Agency for Erasmus, in May 2013:
The International Strategy aims to bring long-term improvement in King's international profile so potential partners see King's as a university they want to engage with and King's position as a leading international research-led institution is enhanced. Fundamental to the strategy is building relationships of mutuality and reciprocity with industries, governments and cultural organisations as well as universities and research institutes. Also fundamental is the principle that internationalism starts at home, with an emphasis on encouraging increased staff and student engagement internationally, both through mobility and joint research projects and programmes.
The institutional partnership policy has been to focus on a small, select number of Strategic Partners in order to best invest internal resources. Complementary ethos, reputation and academic structures are sought, as are partners comparable in teaching and research quality with King's. Alliances include a collaborative approach to research, high-profile workshops/conferences and, particularly, joint programmes at all levels of the curriculum. King's has key partners in significant growing economies and for each, King's is seen as one of a few – even the sole – key partner in the UK. The emphasis on emerging twenty-first century cultural, economic and political powers is twofold: first, to strengthen understanding between these nations and the UK (or more broadly Europe), acting as a bridge to enhance better working together; and, second, to help translate good practice so as to benefit the less advantaged. The creation of Global Institutes for Brazil, China, India and Russia has already made King's distinctive amongst UK universities. Our links with European universities are not organised corporately, and have predominantly been departmentally-led, although through membership of UNICA, and associated teaching and research initiatives, we have begun a process of giving greater emphasis to developing a core group of European partners.
Internationalisation involves continuing to attract the best students from around the world, with Schools committed to global recruitment strategies in line with agreed marketing strategies. The International Strategy also seeks to enhance international understanding through language and cultural study; to embed outward mobility better within curriculum development as well as in programmes that go beyond traditional "Year Abroad" foreign language degrees; and to prepare global citizens capable of entrepreneurial nous, outstanding leadership, inter-cultural sensitivity and problem-solving. All students are encouraged to consider mobility options. Possibilities for study abroad beyond English-speaking destinations are expanded as curricula are made more flexible so as to allow space for formal language learning. Whilst modern language students make up half of the outgoing student cohort, there has been a steep increase in mobility within other disciplines. New first cycle degrees in Liberal Arts and International Development, with integral study abroad elements, and second cycle programmes considering emerging economies and global health, are examples of King's initiating programmes with a greater sensitivity to global concerns.
Collaborative degrees, be they double, multiple or joint, should be emblems of the strength of co-operation and build on significant and enduring relationships. The Dickson Poon School of Law operates several dual degrees offering two national, professional qualifications, with partners in France, Germany, the USA and, since 2010, Hong Kong. At Master's level, linked, double programmes are available with international partners in the USA, Australia and with multiple European universities, whilst the MA European History represents an experiment with two-year second cycle programmes where international experience is a premium interest. Developed by a consortium of UNICA member universities, it is intended for students interested in pursuing an internationally mobile career. The focus on Strategic Partners has led to multiple joint PhDs being offered across seven of the nine King's Schools, with supervision spread across disciplines where appropriate. Most recently, mobility funding through Erasmus, the International Staff Mobility scheme and King's Partnership Awards, has encouraged staff to combine professional development with overseas partnership development. This contributes to embedding core international values within the College's management framework as the institution continues to modernise at all levels.
Relationships with key partners offer significant exchanges for taught and research students, as well as faculty, with priority given to developing coherent research alliances focusing on specific themes. Linking training and research agendas will enable us to broaden the base for partnerships with non-university partners, whether in governmental, industrial or third sector institutions. Hence, King's recognises the value of executive training in cementing relationships with research partners and those with whom the College has a close advisory role.
An illustrative co-operative venture is the African Leadership Centre (ALC), which is a King's College London initiative with bases in London and Nairobi (the latter in association with the University of Nairobi). The ALC is a Pan African centre of excellence on peace, security and development in Africa. It trains and mentors young Africans with the potential to lead and enable innovative change in their communities and in the region. To that end, it builds capacity not just for individuals, but for communities, institutions and organisations.
An Erasmus Mundus joint doctoral programme in the Physics department offers high-level training to a new generation of high achieving graduate students. Co-operation extends across 18 different institutions, in nine different countries and including seven industry organisations, which reflects our awareness that partnerships should extend beyond HEIs in order to prepare graduates for a knowledge-based society.
Since 2012, the College's leadership unit has included a Vice-Principal with a single-focus "international" remit to drive policy change and King's is in the process of reshaping syllabi in order to have a greater international dynamic. Study abroad and internship participant numbers, and the range of opportunities available, have increased greatly since offices were opened for the functions in 2009. Outward mobility increased by 33% between 2010 and 2011 and King's aims for outward mobility through exchanges are in line with the EHEA 2020 target. By making study abroad an intimate element in the institutional ethos, as opposed to a revenue opportunity, we distinguish ourselves amongst UK HEIs. The Bologna framework was essentially based on the UK system and the College adheres to the Higher Education Credit Framework for England, a key component of which is the way programmes are designed, approved and reviewed to offer transparent progression.
King's has seen an 82% increase in EU students between 2006 and 2012, with a 105% increase in non-EU numbers in the same period. This international cohort, from 145 countries, makes up 32% of the total student body, leading to a more diverse, assumption-challenging graduate population, in turn inspiring mobility. King's is committed to widening participation in all senses, including providing variety in internal and external funding, such as King's bursaries and the Erasmus Mobility Grant, to assist less advantaged students, as well as other competitive awards. Internships made possible via match-funding are available and further volunteering, summer school and entrepreneurship opportunities are in development. A newly established schools liaison team promote King's around the UK. Mobility schemes such as Erasmus for All are given prominence alongside enhanced international components in degrees, to encourage participation. Institutional retention measures include support to ensure that every student who gains entry to King's is capable of completing their programme. The institution is committed to recruiting the brightest minds, regardless of their background.
Academic and research staff from outside the UK represent 38% of the academic staff body. Indeed, research staff are a key part of the College's mission to advance knowledge, learning and understanding in the service of society. The College is committed to improving the policies and procedures in place to ensure their welfare and support. Our HR Excellence in Research Award exemplifies the way in which our policies and practice support researchers' careers; ensure good working conditions; and offer career development opportunities, aligning us with the European Charter for Researchers and Code of Conduct for their Recruitment. The College is committed to enhancing teaching and recognising excellent practice with central funds to encourage staff to develop innovative teaching and the virtual learning environment supports teaching and learning.
Swiss European Mobility Programme
Students who study abroad in Switzerland will have access to the Swiss Mobility Programme - you will need to contact the exchange/study abroad office of your host institution in Switzerland for further details on this.  
More about studying abroad
Discover what options and destinations are available to King's students.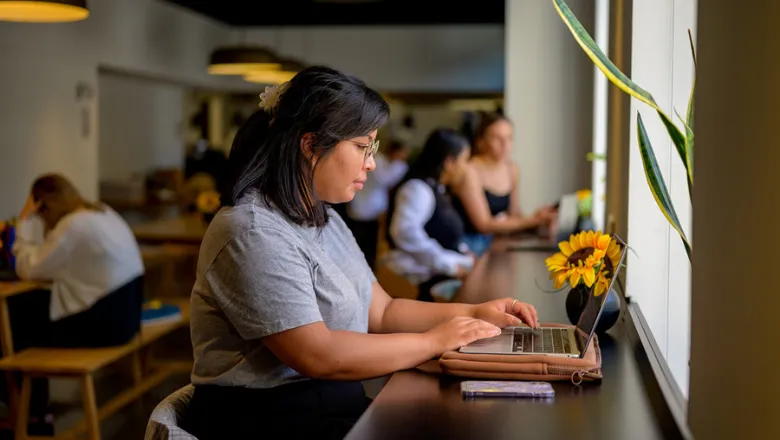 Information about how to apply to the Study Abroad scheme at King's.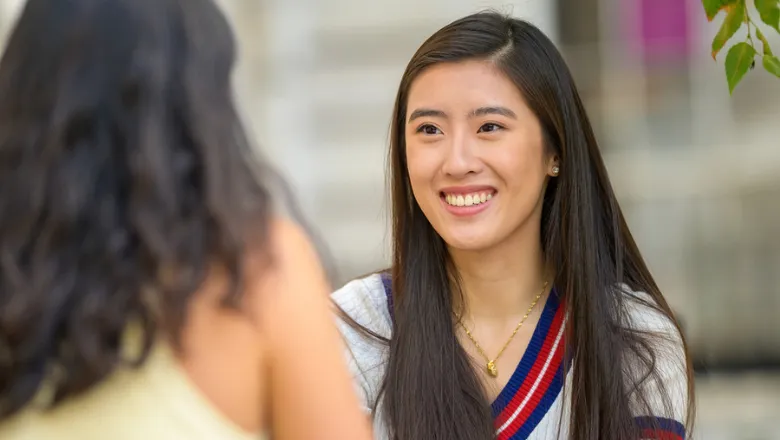 How to contact King's if you're interested in studying abroad.