Undergraduate study abroad funding opportunities
King's funding opportunities
The below listed opportunities are offered by King's Study Abroad Office. Find out more about each available opportunity by clicking on the title and visiting our funding catalogue. 
Broadening Horizons Award
Jointly launched with the Widening Participation Department in 2015/16, this award is aimed at increasing the number of widening participation students who can and do access the mobility opportunities available to them at King's.
Since its introduction, the Broadening Horizons Award has supported hundreds of students to complete term-time study and work placements, summer exchange and elective experiences all over the world. The award has three rounds which are open throughout the year depending on when you will complete your activity.

Applicants must be home-fee-paying undergraduate students who meet at least one of the eligibility criteria and who are completing an eligible activity.
Find out further information about this award including eligibility and how to apply on our Broadening Horizons Award webpage.
Global Summer Exchange Award
This award is intended only for the participants of the Global Summer Exchange programme. For this award, we would like students to share media (videography, music) from their time abroad, to promote further mobility. There is no additional eligibility criteria, however we particularly encourage applications from students from under-represented backgrounds who will be participating in the exchange.
Find out more about this award on our Global Summer Exchange Award webpage.
External funding opportunities
The below listed opportunities can be used as a springboard for further research.
If you hear of funding opportunities available that we do not list below, please do let us know by emailing studyabroad@kcl.ac.uk.
King's College Travel Awards (not available for 2022/23)
The Travel Awards are a set of four different funds established through gifts and donations to the College to help students undertake periods of placement, elective, study-related project, conference attendance, volunteer work or travel. Further information about the awards can be found through the Student Funding Office.
The Ann Dodgson Foundation
The Ann Dodgson Foundation encourages young people to spend an extended period of time in France or other French-speaking countries. Our grants have supported gap-year projects, undergraduates during their year abroad, postgraduates working and researching abroad as well as students attending the UN. Our most recent grant was to a university student spending her gap year in France. Teachers and other young professionals planning a stay in France are also encouraged to apply.
More information and how to apply can be found on the Ann Dodgson Foundation website.
British Spanish Society Scholarships
The BritishSpanish Society, an independent UK registered charity with over one hundred years of history, is delighted to announce the opening of its 13th Scholarships Programme, presenting a record ten scholarship awards, ranging from £5,000 to £6,000 each.
Our scholarships programme aims to support postgraduate projects by British and Spanish nationals in any subject discipline. Applications will be accepted for ongoing research as well as projects which are due to start next academic year, provided that they have been unconditionally accepted by a UK / Spanish Higher Education institution.
Deadline for applications: 30 April 2023
For more information, and to apply visit the British Spanish Society website.
The Daiwa Foundation Small Grants
The Daiwa Foundation Small Grants of £2,000-£7,000 are available to individuals, societies, associations and other bodies in the UK or Japan to promote and support interaction between the two countries. Daiwa Foundation Small Grants can cover all fields of activity, including educational and grassroots exchanges, research travel, the organisation of conferences, exhibitions, and other projects and events that fulfil this broad objective. New initiatives are especially encouraged.
To apply: Applicants should visit the Daiwa Foundation website for more details and to complete the online form.
Daiwa Scholarships in Japanese Studies 
Daiwa Scholarships in Japanese Studies were established in April 2015 to fund postgraduate students of Japanese Studies on courses in either Japan or the UK. Applicants must be British citizens who are holders of a degree in Japanese Studies, defined as a course focussing primarily on the study of Japan and containing a substantial Japanese language component, and who are enrolled or enrolling in a Japanese Studies-related course in either Japan or the UK.
To apply: Applicants should visit the Daiwa Foundation Scholarships website for more information and follow the instructions to complete the online form.
DUO Singapore Exchange Award
The DUO Fellowship Fund aims to promote student exchanges between European and Asian member countries. The fund is awarded by the Singapore Government to students studying at, amongst others, the National University of Singapore (NUS). Each student will be awarded a maximum of 4,000 Euros.
To apply: Applicants should visit the DUO website to download an application form and obtain further details of the scholarship scheme.
Gilbert Murray Trust
The International Studies Committee of the Gilbert Murray Trust seeks to promote the study of the purposes and work of the United Nations with the help of travel scholarships, support for participation in UN-related short courses, conferences and summer schools, help for small personal research projects involving travel, supporting work with international organizations, and new initiatives in funding research which will at once benefit from and promote international collaboration.
For further details, see the Gilbert Murray Trust website.
Japan Student Services Organisation
Japan Student Services Organisation (JASSO) offers scholarships for qualified international students studying at a Japanese university under a student exchange agreement on a short-term basis from 8 days to one year
Eligibility:
The applicant must satisfy following conditions:
Students must hold nationality of countries that have diplomatic relations with Japan. (Applicants from Taiwan and Palestine are acceptable.)

Students must not hold Japanese nationality
Value: Monthly stipend: 80,000 JPY
To apply: The Japanese university will apply to JASSO on behalf of the eligible student according to their own criteria. Upon screening the application documents submitted by Japanese school, JASSO will decide the programs and the number of students and inform the Japanese university.
For further information, applicants are advised to speak with their confirmed Japanese study abroad university, and to see JASSO's Student Exchange Support Program.
Japanese Government Scholarship - Graduate School of Asia-Pacific Studies, Waseda University
This program is sponsored by the Japanese government and awards a full scholarship
including a round trip air fee, tuition, entrance fee, and monthly stipend for 2 years of MA program, and 3 years for PhD in Japan.
Detailed information regarding this scholarship application process can be found on the Japanese Government Scholarships Opportunities webpage.
John Speak Language Trust
The John Speak Languages Scholarship can provide you with complementary funding to assist you to travel overseas to study a language. The trust has funded many scholarships to countries such as wide-reaching as Argentina, Spain, Italy, Japan, China, France, Germany and Burma to name but a few.
Amount
Successful applicants will benefit from an average award of £1,870 each. Scholarships last between three and twelve months and can be tailored to individual circumstances.
Am I eligible?
Be natural born British citizens

Be over 18 years old

Have a basic knowledge of the language to be studied (at least GCSE or equivalent)

Reside in accommodation while abroad within the local community rather than with English speakers

Study at a recognised college or university
More information
For more information, please see the John Speak Language Trust website.
Association of Commonwealth Universities Queen Elizabeth Commonwealth Scholarship
A Queen Elizabeth Commonwealth Scholarship is a unique opportunity to study for a two-years Master's degree in low or middle-income country of the Commonwealth.
Aimed at students who are committed to creating change in their communities, the scholarships are a life-changing opportunity to experience a new country and culture, to broaden horizons, and to build a global network that will last a lifetime.
Through cultural exchange and academic collaboration, Queen Elizabeth Commonwealth Scholars help bring about positive change and find solutions to the shared challenges we face – both in their home countries and those that host them. As an active part of the Commonwealth network, scholars will help shape its future.
More information on participating universities and how to apply can be found on the Association of Commonwealth Universities Queen Elizabeth Commonwealth Scholarship webpage.
Student Finance Travel Grants
Student Finance England offer a travel grant, available to full time students who are studying or completing a placement abroad as part of their degree. It is a reimbursement scheme that is means tested and is predominantly aimed at supporting travel costs, most notably flights. The Gov.uk website gives information on how much is available and how to apply for a Student Finance Travel Grant. If you have any questions about this then you should contact Student Finance directly and indeed can request the relevant form by calling 0845 300 50 90
The other UK Student Finance companies also offer travel grants with different criteria:
Volunteer Forever Travel Scholarship
Since 2014, Volunteer Forever has been offering a $500 to $1000 travel scholarship to help participants defray the cost of studying, volunteering, interning, teaching, or working abroad.
The scholarship award can be used for anything related to your travel, including the program fee, airfare, travel insurance, or even spending money while you are travelling!
Further funding databases
The below external websites can be used to search for further study abroad funding.
More about studying abroad
Discover what options and destinations are available to King's students.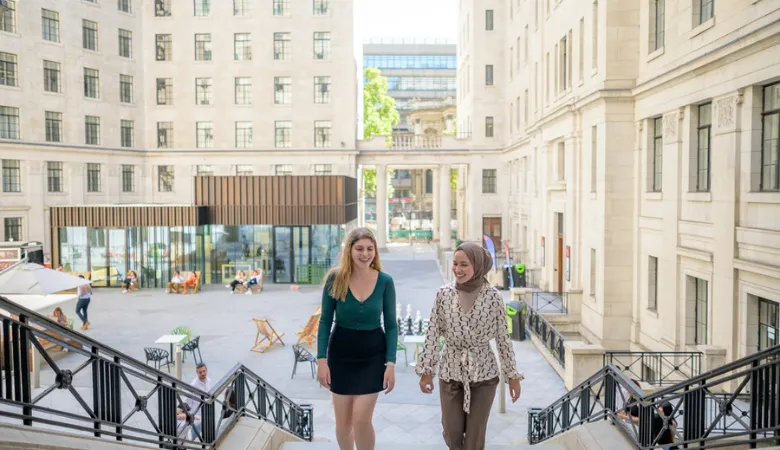 Discover more about study abroad funding and tuition fees.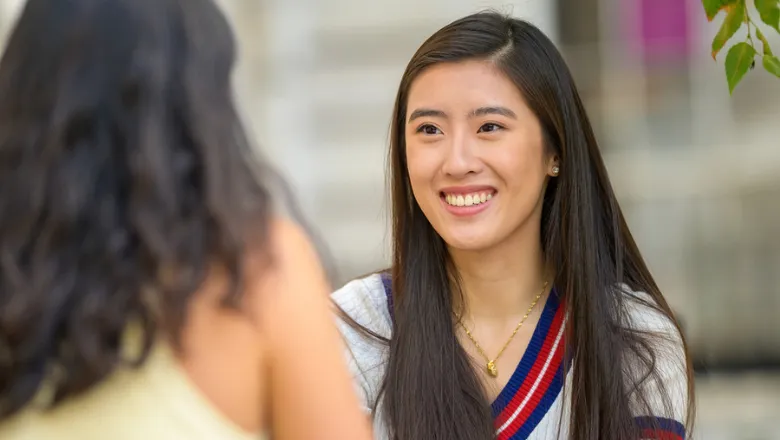 How to contact King's if you're interested in studying abroad.