ASEF Summer University
The ASEF Summer University (ASEFSU) is a 2-week experiential learning journey and "Interdisciplinary Innovation" for students and young professionals. Designed to foster cross-cultural exchanges and networks among youth from ASEM countries, it offers opportunities for students and young professionals to broaden their horizons, deepen their knowledge on contemporary issues and propose concrete solutions to pressing societal challenges. These solutions range from design mock-ups of architectural solutions to technological innovations, policy and strategy briefs to practical project proposals, promotional videos to communication plans, and more. The outcomes of the ASEFSU project are presented at high-level ASEM meetings and thematic conferences as input to the deliberations of policy makers and for possible implementation by practitioners.
ASEFSU takes place on an annual basis, each year tackling a different theme of socio-political concern within Asia and Europe. ASEFSU makes a positive impact within ASEM societies as it offers tangible results and daring proposals for innovation, and promotes sustainable development.
For more information about the next ASEF Summer University, please visit the Asia Europe Foundation website.
Association of Commonwealth Universities (ACU) summer school
Applications are now open for ACU Summer School 2020! Hosted by the University of Cape Coast, Ghana, from 2-10 August, this year's summer school will address the theme The Migration generation? Climate, youth and refugees.
The event
Join us in Ghana in August 2020 for a week of expert lectures by local and international speakers, social events, engaging and challenging group project work and networking opportunities.
By participating in the Summer School you will have the chance to immerse yourself in Ghanaian culture and history, and explore key locations with field trips related to the theme.
Who should attend?
The event is multi-disciplinary: it is appropriate both for those studying fields related to migration, and students from other fields who are interested in how they can apply their discipline to the theme.
Students who have previously attended an ACU Summer School are not eligible to apply.
Applications
Students should apply directly, using the online application form, by Sunday 12 January 2020.
Successful applicants will be required to pay a registration fee of GBP £400. A limited number of bursaries are also available.
More information
Visit the ACU website for information about the programme, speakers and more. If you have any queries about the Summer School, please email summerschool@acu.ac.uk
European Summer School Prague
The European Summer School in Prague is an intensive 10-day learning programme focused on European integration. It is organized by one of the leading think-tanks in Central Europe, EUROPEUM Institute for European Policy, in co-operation with Prague College and the Charles University Faculty of Social Sciences. A variety of courses are available.
Application deadline: 30 April 2020 (after this date, a late enrolment fee applies)
Further information can be found here.
JSPS Summer Programme
The JSPS Summer Programme provides the opportunity for current MPhil or PhD students to receive a one week orientation on Japanese culture and research systems on arrival and then move to a host institution in Japan of their choice and approved by JSPS, to conduct collaborative research activities for 2 months during the summer.
Value of award: Return international airfare, maintenance allowance (534,000, JPY), research support allowance (158,500 JPY) and overseas travel and accident insurance policy are provided.
Eligibility: Applicants must be a UK national and a current MPhil or PhD student based at a UK university or research institution at the time of application. Eligible research fields are not limited.
Applications should be send to the British Council Tokyo. Application guidelines and forms can be found on the JSPS London website.
Study of the US Institutes (SUSI)
The US-UK Fulbright Commission and US Department State announces the opening of applications for the Study of the US Institutes (SUSIs) for Student Leaders.

The five-week academic summer programmes for undergraduate students are meant to develop student understandings of the USA and develop leadership skills. The SUSIs are fully funded, and open to all students irrespective of their current field of study. The institutes include:
SUSI for Student Leaders - Civic Engagement

SUSI for Student Leaders - Education and the Future of Work
The deadline is 12 January 2020. More information is available on the Fulbright website or email programmes@fulbright.org.uk.
Summer School of Economics and Business at Universidad Autonoma de Madrid
After 4 very successful editions, totalling 111 students from 25 countries, UAM is once again offering its Summer School of Economics and Business, from June 29 to July 24, 2020, and we very much hope you will have some students interested. Application period is already open!
The SSEB is a Summer Term, where four of the regular (and most popular among international students) courses are offered. Courses are taught in English in an intensive 4-week format (one or two courses to be chosen from the following, 6 or 12 ECTS credits):
Environmental Economics and Policy Analysis
International Finance
Global Marketing
Doing Business in Spain
The SSEB brings together students from all over the world in a truly international environment. The academic excellence of our summer term is complimented by social and cultural events, as well as field trips, which are not offered during the regular Fall and Spring semesters.
Detailed information and the application can be found on the website.
The Green Program
Created for students, by students, TGP has introduced a new model for education abroad – driven by a desire to provide purposeful, hands-on industry exposure at a fraction of the time and cost. Our program attracts students and young leaders who are curious about the world, seek opportunities to break out of their comfort zones, and stand out amongst their peers as global citizens.
To browse the available programmes and for more information, see here.
More about studying abroad
Discover what options and destinations are available to King's students.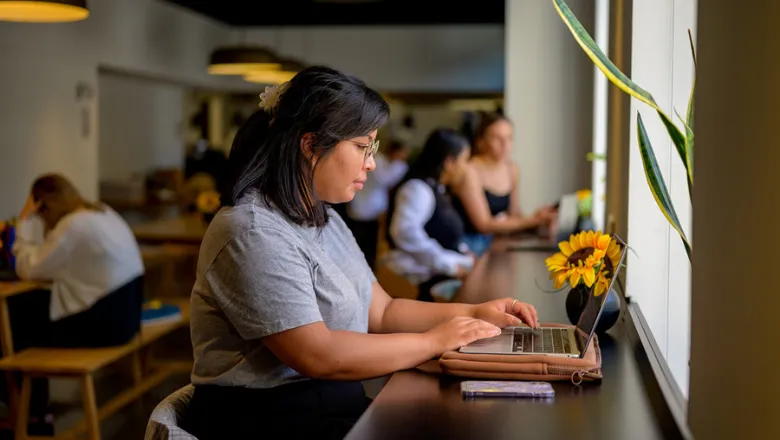 Information about how to apply to the Study Abroad scheme at King's.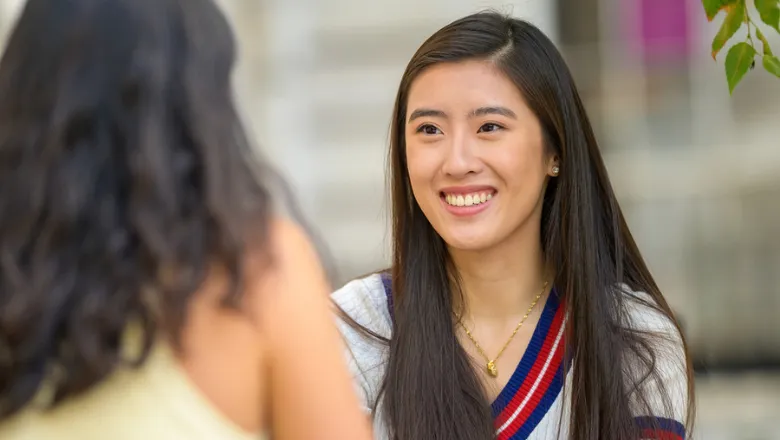 How to contact King's if you're interested in studying abroad.