Astrostrategy to National Strategy: utilising the maritime strategic way of thinking
Please note: this event has passed
---
Chair:  Dr Amanda Chisholm, Senior Lecturer in Security Studies and Researcher in gender and security at King's College London 
Speaker: Dr James Smith, Visiting Research Fellow in the Department of War Studies at King's College London
Over a century ago, guesswork and assumptions were not good enough for historians who were attempting to answer pressing questions about the future of strategy for their nations. Yet after 1945, numerous scholars, professionals and politicians argued that the creation or reform of national-level doctrine on security and defence were only plausible by reflecting on short-term agendas, realities, and information at hand. This approach opposed the efforts of historians who believed that the only option for coherent defence and security strategy was to turn to the useful past, suitably updated with the latest advancements in technology and addressing new frontiers such as space.
As organisation surrounding the higher levels of defence succumbed to greater political control, the means and methods of those who had shaped and contributed in the past to national debates on strategy in the UK and US–particularly maritime strategists–found themselves ignored, considered outdated and irrelevant.
Join James as he explores how, in the 21st century and beyond, maritime strategic ways of thinking can help guide strategists, theorists and policymakers alike when considering the ever-increasing frontier of human interaction such as space or elsewhere, advance thinking in practical national strategic terms, by utilising the 'maritime strategists' perspective.
Register in advance for this online seminar. After registering, you will receive a confirmation email containing information about joining the meeting.
About the speaker
Dr James Smith is a Visiting Research Fellow in the Department of War Studies. His research focuses on strategic studies, the development of strategic thought and theory, and maritime strategy utilising classic and proven methods of applied history.
James is situated in two School of Security Studies research themes: Strategic Studies and Military and Political History. He is a member of King's Laughton Naval Unit and King's Centre for Grand Strategy.
James, amongst others, founded the King's Wargaming Network in 2018, having led naval wargaming research in the War Studies Department since 2016.
Between 2016 and early 2022, he was awarded support for two significant research projects into 'naval wargaming' and 'development of strategic space theory utilising a maritime strategic foundation'. In 2020 he was become a member of King's Defence Studies Air and Space Institute and affiliated with the Space Security Research Group.
James is a Fellow of the Royal Astronomical Society and an associate fellow of the Royal Historical Society. He is also engaged in various professional organisations, associations and research groups in the UK, USA, Australia, and Japan. Beyond working on multiple future publications, James is actively engaged in various journals and publications.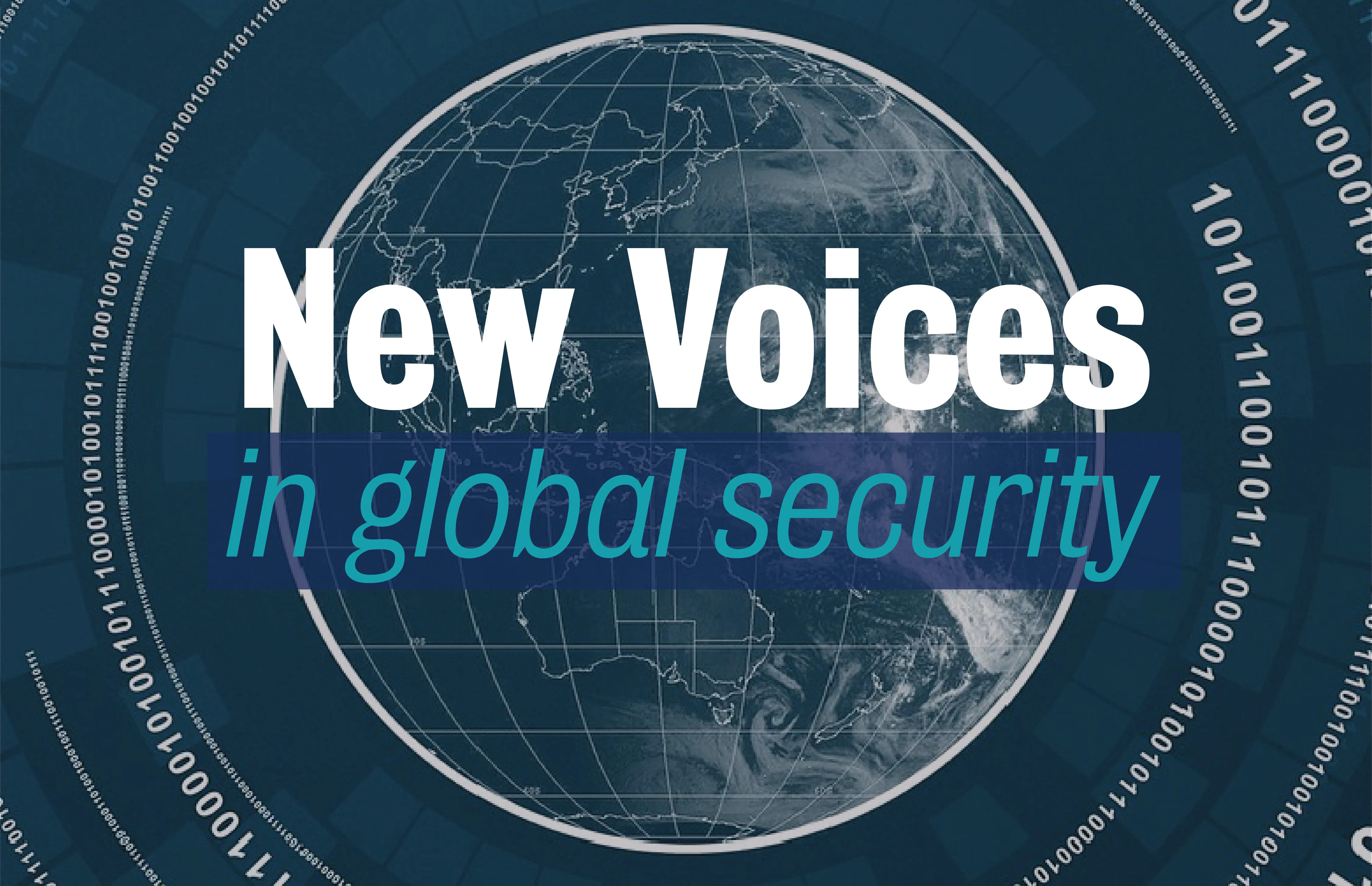 This event is part of the New voices in global security series, which promotes the research of PhD students and Early Career Researchers working both within and beyond the School of Security Studies.
Drawing on cutting edge research, speakers highlight diverse empirical, methodological and theoretical approaches to understanding global security, and engage with questions of equality, diversity and inclusion within the discipline.