The role of community engagement in research democratisation – building the blocks to collaborative research
17
Jan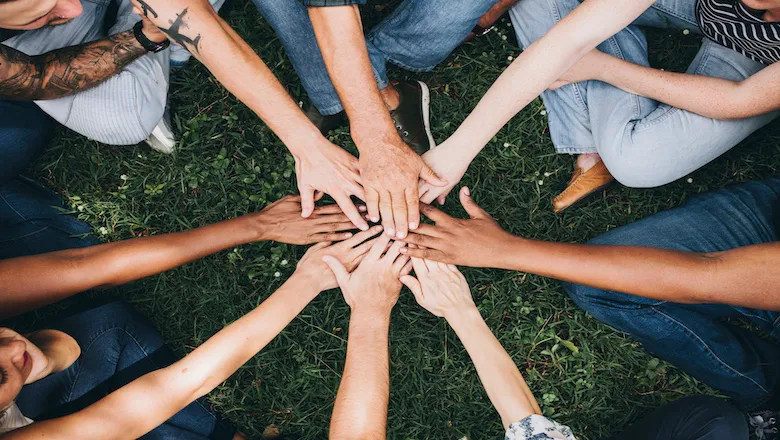 Part of CRESTEM seminar series
This is a hybrid event; attendees can either join in person or on Zoom. If the latter, please click on the 'Register for this event' button in the top right corner of this webpage, and fill in the form to receive the Zoom link.
If you would prefer to attend in person, the seminar will take place in Room G/8, in the Waterloo Bridge Wing of Franklin Wilkins Building, King's College London, Stamford Street, SE1 9NH. If you are not a member of CRESTEM, please email crestem-events@kcl.ac.uk to RSVP.
Places are limited; please register early to avoid disappointment.
Deanne Naula has been working with local communities in Lambeth and Southwark over the last three years to establish equitable relationships and community-centred ways of working with healthcare researchers. The premise of the work is build trust and capacity for local communities, particularly with seldom-heard, marginalised groups to be involved in research in a positive and meaningful way. These participatory approaches are providing opportunities for open dialogue with unique perspectives and experiences outside the research community, using creative methodologies and different environments that bring a local context and local voices into our research practice.
She also supports healthcare academic and clinical researchers to develop their skills and deliver engagement activities as part of their research practice. This involves developing training, providing funding support and practical opportunities for researchers to get involved in community activities. This is a new role and its development has raised many questions and challenges as well as provocation to work in different ways that are better aligned to an ethical, inclusive and equitable outcome.
In this seminar, Deanne Naula will explore the ongoing process to develop these relationships and the ethos underpinning that development, both with communities and researchers, as well as the challenges and successes to build a sustainable programme that can also lead to collaborative research practices.
Speaker: Deanne Naula
Deanne Naula is an engagement practitioner with 20 years' experience in cultural, heritage, science and research engagement. She has worked at King's since 2020 as the Community Engagement Officer for the Wellcome/EPSRC Centre for Medical Engineering within the School of Biomedical Engineering & Imaging Sciences and is also supporting the Mithras programme.
She is responsible for building partnerships between the Centre, its projects and King's local communities in Lambeth and Southwark. She works with research scientists, students and professional services staff within the Centre and School to support engagement and collaboration with local community partners, to help shape the research and mutually benefit those participating and beyond.
Her work primarily centres around place-based engagement to build relationships and dialogue between organisations, their local communities and broader stakeholders. Her experiences of building equitable, authentic partnerships has clearly shown a need for a values-based approach to knowledge exchange between institutions and members of civic communities for research to deliver meaningful impact, especially in traditionally excluded communities.
At this event
---
Search for another event