27 October 2023
£5 million grant awarded to study women's political representation
The research will explore marginalised women's experiences of politics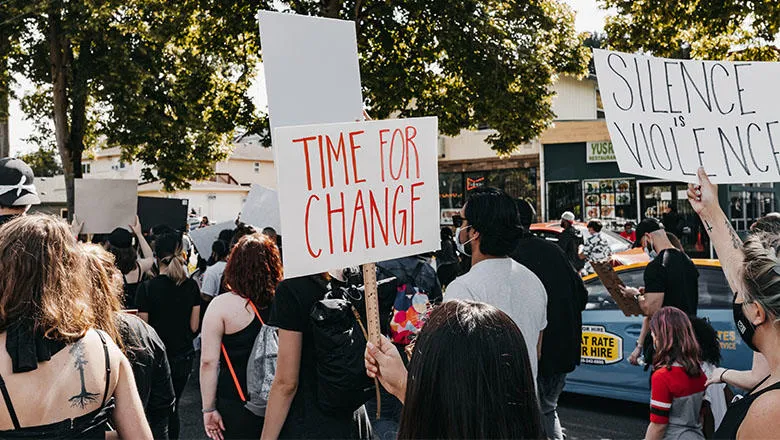 Professor Rosie Campbell has been awarded a major Horizon Europe Guarantee ERC Synergy Grant of over £5 million to investigate the quality of women's political representation.
Campbell, who is Professor of Politics and Director of the Global Institute for Women's Leadership (GIWL) at King's, will be the co-Principal Investigator on the project, along with Professor Sarah Childs of the University of Edinburgh.
The pair will be using a range of research methods across five countries – the UK, Spain, Sweden, Portugal and Poland – selected in order to explore experiences across different types of democracies and welfare state regimes, in an attempt to understand where the most marginalised women's voices are and are not heard.
Dr Anna Gwiazda, Reader in Comparative Politics in the Department of Political Economy at King's, will lead the research in Poland, while Dr Aleida Borges, a Research Fellow at GIWL, will also form part of the research team.
Campbell said: "What we'll be doing is qualitative work with grassroots women's activist organisations to understand the issues that they campaign around, their demands, the language they use. And then we'll look at the parliaments in the relevant countries to see to what extent those representations of issues are mirrored in parliamentary debate, in bills, in documents. Then we will also do some polling to try to supplement this as there is quite a problem in terms of the way polling feeds into democratic debate."
Minority groups are often excluded from such research as polling companies often struggle to recruit enough relevant individuals, but the project will use booster samples to improve representation among minorities, to help gain a clearer picture of their priorities and how and whether they differ from the rest of the population.
"We'll be looking at immigrant women, women from ethnic minority backgrounds, and poorer socioeconomic groups and we'll be thinking about intersectionality throughout the work. We're very excited about getting cracking and doing the work!" said Campbell.
Professor Campbell's award is funded through the UKRI Horizon Europe Guarantee, following a successful evaluation by the ERC.
In this story