02 March 2022
Climate and equality on the agenda as student society hosts Europe's youngest MP
Europe's youngest ever parliamentarian was the special guest at an event hosted by the KCL European Society.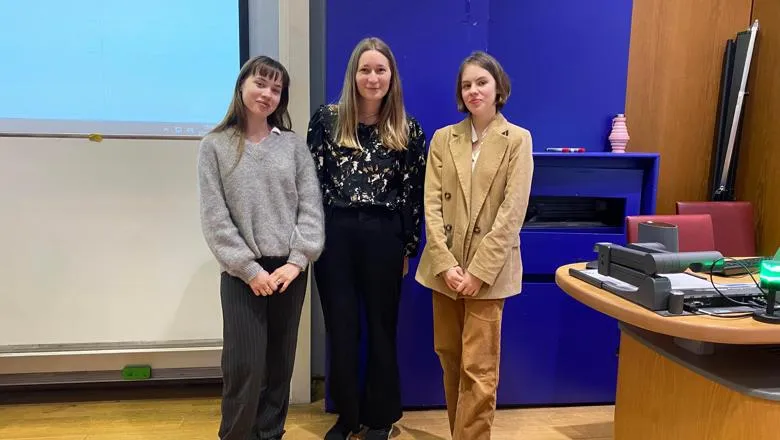 L-R: Barbara Listek, Kira Peter-Hansen, and Malina Anoil. Picture: KCL EUROPEAN SOCIETY
Kira Peter-Hansen was welcomed to King's on 21 February for an interview with society members and broader discussion on youth, sustainability, and social rights.
Kira also spoke about her journey into politics, her experience of life in the European Parliament and the upcoming agenda for parliamentarians.
The interview was hosted by society president Barbara Listek and vice-president Malina Aniol, and questions were taken from members of the audience, both in-person and online.
Kira was elected to the European Parliament in 2019 aged just 21, becoming the youngest ever elected MEP. She represents the Socialist People's Party in Denmark, and is a part of the wider Greens–European Free Alliance group in Brussels.
A member of the audience said: "I loved the intimacy of the interview and Kira struck me as a very honest person. She didn't shy away from talking about the shortcomings or challenges of the European Union, which allowed for an interesting discussion with the audience. It was very enlightening to hear an opinion of the future of the EU from someone who actually works there."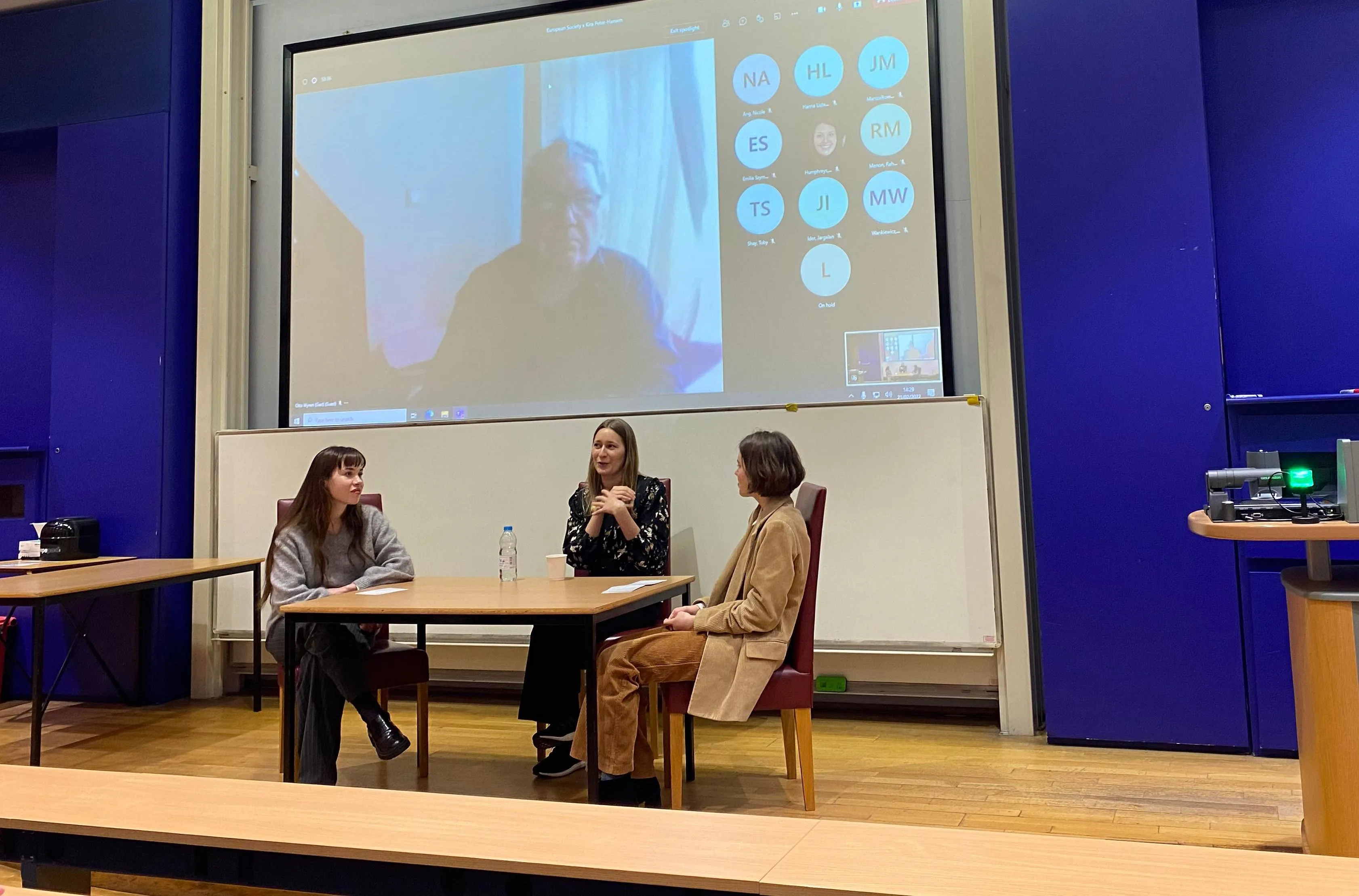 L-R: Barbara Listek, Kira Peter-Hansen, and Malina Anoil. Picture: KCL EUROPEAN SOCIETY
Society president, Barbara said: "Kira has opened up to us, her peers, the doors to the European Parliament, by sharing her experiences of being the youngest MEP in history. She wasn't, however, focused on talking about her story, no matter how fascinating. It is important to acknowledge, that while being the voice of the youth, she is more than her age. Although we discussed the importance of youth representation in politics, the other topics that surfaced were fighting climate change, advocating for LGBT+ rights on the European level and the political crises that Europe is facing."
Vice-president, Malina added: "Youth representation in Europe and around the world is necessary for justice and better politics. But it will not come out of nowhere, it must be demanded and enacted by young people. 2022 is the European Year of Youth – it should be our year to transform the politics of our continent."
You can watch the interview in full here. You can find out more about the KCL European Society and its programme of events via social media channels below.
https://www.instagram.com/kcleuropeansociety
https://www.facebook.com/Kcleuropeansociety
https://twitter.com/european_kcl
https://www.kclsu.org/organisation/8253