02 November 2020
Coronavirus update: New restrictions in place for England from 5 November
The UK government has announced a national lockdown will come into force in England from Thursday 5 November until Wednesday 2 December.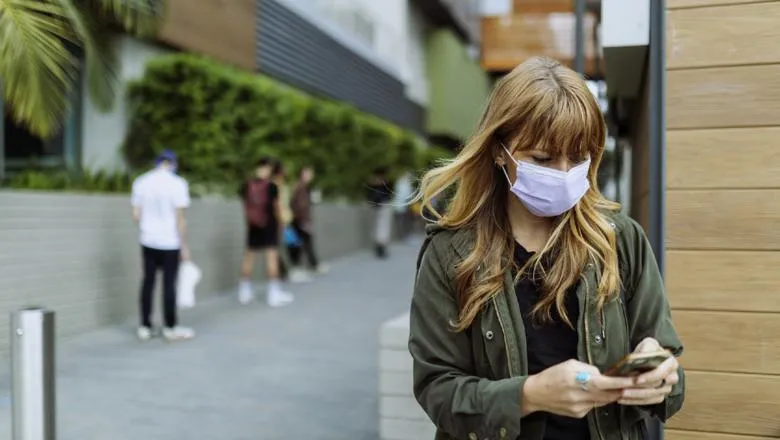 We wanted to keep you updated on our plans following the Prime Minister's announcement that from Thursday 5 November, a national lockdown in England will come into force and will continue until Wednesday 2 December 2020.
The university remains open
In line with current government guidance that universities will remain open and with our flexible, blended approach, we will continue to provide in-person teaching for programmes where it is most appropriate. This will include all programmes with clinical and placement activities, as well as all currently timetabled laboratory sessions and other practical learning activities. We will be moving all other programmes online, supplemented with additional voluntary engagement activities on campus.
Our libraries remain open to provide on-campus support for students and researchers and we are working to increase the availability of study spaces, including through KCLSU, that students can book on campus. Details of how to book study spaces are available on Student Services Online.
Staff and students will continue to have access to our rich offer of activities to participate in outside of formal modules, including in the areas of culture, entrepreneurship, leadership and service to society. More information is available on our opportunities webpages.
We will continue to ensure the existing and appropriate measures and precautions are in place to help protect the health of our community in carrying out activities on campus.
Visiting Campus & travel
Under the new restrictions students and staff can continue to travel to and from our campuses. Walking or cycling is encouraged if possible. If using public transport, we ask students and staff to please follow the guidelines in place.
The government is also asking students not to travel home during lockdown and that they should remain at their usual term-time address until the end of term to prevent any further spread of the virus. We fully understand that this may be difficult and unwelcome news and we will continue to offer support to our students through faculties, departments, King's residence or via our support services.
The health, mental health and wellbeing of our community is our priority. We are asking those who are on campus to continue to be vigilant of the measures we have put in place, in line with government guidelines, to protect the health of our community and those around us.
Important information about other services
King's Sport gyms – our gyms will close for the duration of lockdown but you will be able to access exercise and wellness classes online.
King's food outlets – catering facilities will be available on each campus with reduced opening hours to support students and staff delivering activity on campus. Details of our outlet opening hours will be regularly updated in the A-Z Guide.
Support & Wellbeing - we have a range of resources available to help support wellbeing and mental health:
Protecting your health and telling us if you are unwell
You must stay at home if you or a member of your household develops a high temperature, a new continuous cough and / or a loss of taste or sense of smell. If you think you may have coronavirus symptoms, please visit the NHS 111 online coronavirus service for guidance and complete the King's self-isolation reporting form immediately so that we can support you. Our self-isolation reporting process enables us to act quickly to manage the physical and emotional wellbeing of our community, reduce the risk of the spread of the virus and continue to deliver a high-quality teaching and learning experience for our students.
We know these are uncertain and unsettling times and we thank everyone for continuing to work together and provide support to each other as a King's community. We will continue to keep you updated with any changes in government guidance and what this means for our students and staff. Please keep checking the website for updates.