23 March 2020
King's Sport to provide free online classes for all
King's Sport
Free online sessions for all within the King's Community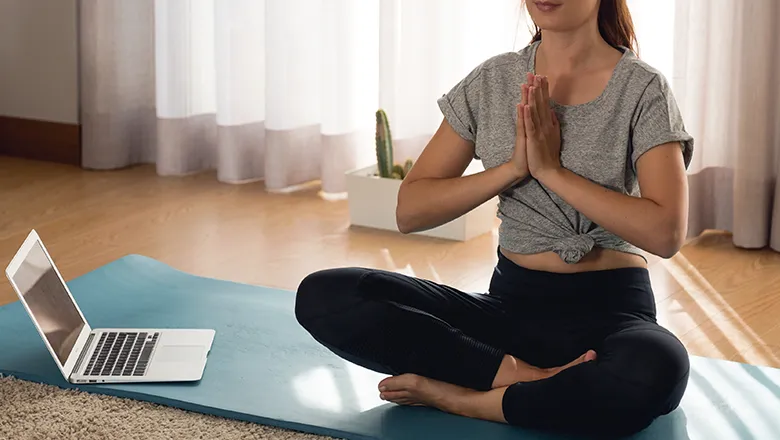 We wanted to let you know that a number of Kings Sport staff are now currently on 'furlough' under the UK Government's Coronavirus Job Retention Scheme. In line with the reduction in our team who are able to continue working, we have made some amendments to the online timetable.   
We have been overwhelmed with the support of our online programmes and our team over what has been a difficult time, with over 19,000 attendees during this initial period. However, our coaching team will be back in the near future when our facilities are able to re-open.
Our online classes are free to the King's Community, no membership, no fee, just some space (roughly 2mx2m) some water, and a good attitude to keep your mind and body healthy during this period.
Not only will we be running Group Exercise classes during this time, but you'll also see a number of sessions dedicated to goal setting, motivation and wellness.
How do I access it? 
Head to our Move Your Mind webpage to set up your free online membership, see the timetable and book on to an online class. 
Disclaimer 
King's Sport and King's College London recommends that you consult your doctor regarding the applicability of any recommendations and follow all safety instructions before beginning any exercise program. 
 
When participating in any exercise or exercise program, there is the possibility of physical injury. If you engage in this exercise or exercise program, you agree that you do so at your own risk, are voluntarily participating in these activities, assume all risk of injury to yourself. 
Want more? 
We'll be continuing to build our online presence more over the course of the week and further ahead, with 1-2-1 consultations with our Health and Fitness team to talk you through adapting your workouts at home and the importance of good nutrition and sleep as well as other online communities to keep you motivated. 
Every week our Health and Fitness coaches will be hosting weekly workshops, please note that you will need to sign up using your KCL email address. These are interactive sessions have limited spaces and are on a first-come-first-served basis. 
If you do have a suggestion, we'd love to hear from you.
Click here to give your feedback.
How are we supporting our hospitals during this difficult time?

As one of a very few High Consequence Infectious Disease (HCID) Treatment Centre's in the UK,  Guy's and St Thomas' NHS Trust is at the forefront of the COVID-19 outbreak.

Our fantastic doctors and nurses, as well as all the wonderful staff across our hospitals, are working around the clock to care for those affected by the pandemic. We have therefore launched a Guy's and St Thomas' engagement and fundraising campaign to support the well-being of our staff, patients and their families. 


Want to hear more about Move Your Mind online?