13 November 2020
Global Institutes photo prize winner announced
View the three prize-winning entries from this year's Global Institutes photo competition.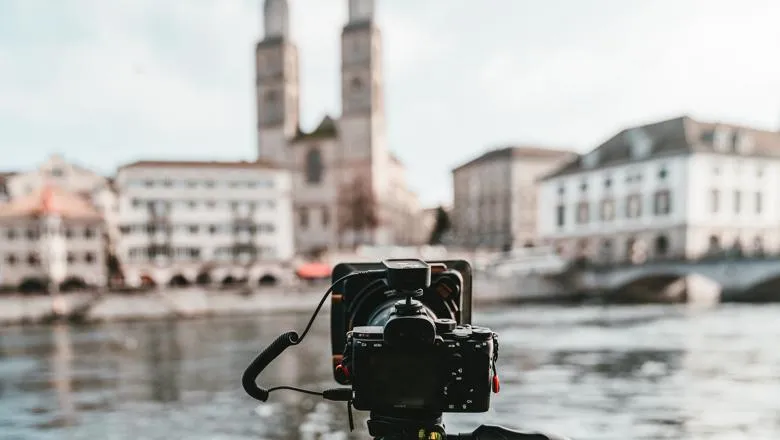 During what has been an extraordinary year shaped by the Coronavirus pandemic, the theme chosen for the King's Global Institutes' photography competition was Local but Global. This theme encouraged students to explore their local communities, choosing subjects that reflect the state of global affairs in 2020.
A jury comprised of Dr Konstantinos Tsimonis (Lau China Institute), Dr Kriti Kapila (King's India Institute) and Dr Vinicius De Carvalho (King's Brazil Institute) selected the top three entries, as well as one honorable mention.
Hong Kong (Regina Tsz-Ching Lam, MSc Global Affairs)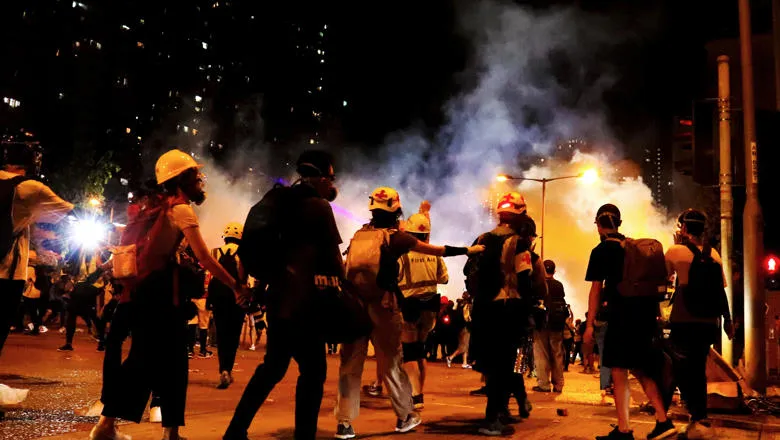 As waves of protest swept across Hong Kong, my neighbourhood became one of the battlegrounds between young protesters and riot police. Tear gas engulfed the streets. Rubber bullet cartridges scattered across the pavements. A scenery I had never imagined erupted before my eyes.
Not only in Hong Kong, young people in cities across the globe - from Jakarta to Tehran and Moscow, New Delhi to Portland, Oregon and Bangkok, etc. - also rose in protest for different causes. They are, I would say, of a generation that refuses to accept the established world as it is and dares to challenge it.
Jury's verdict:
The global significance of the Hong Kong protest movement cannot be overstated as it fuels criticism against China at a time of souring Sino-US relations and informs debates about the resilience of authoritarianism. But the photo captures the local perspective of these important events. As a neighbourhood becomes the stage of violent clashes, people manifest their solidarity by forming first aid groups, keeping each other safe and holding hands.
"Home" is where your target time-zone's at (Silvia Tieri, PhD Contemporary India)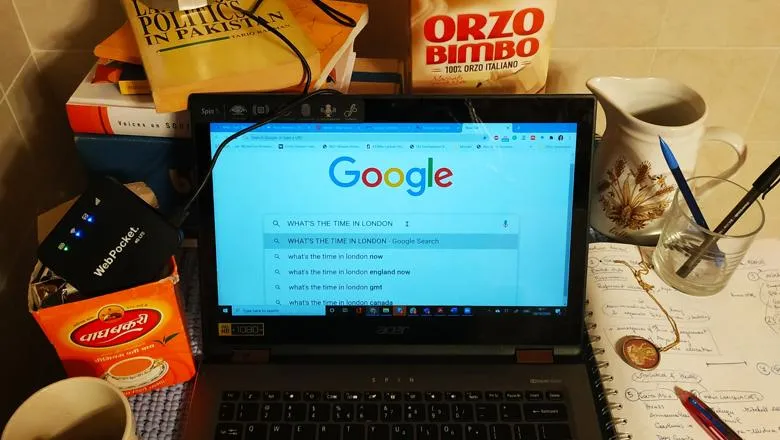 Who could have guessed it: on an early-autumn afternoon a KCL webinar would have smuggled via portable WIFI connection a history of South Asian politics into an attic of a sleepy Italian town. A re-found hometown, "zabardasti se", that academic globetrotting had turned into "just a quick pitstop" for more than a decade… Now unexpectedly hosting papers, lists, ideas, PhD plans brought back from London. London! London: just a time-zone (far-)away. Long-term migrant students and scholars are a diaspora of their own travelling highly complex coordinates of belonging. Home/Abroad. Local/Global. This (post-Brexit) pandemic further complicates the question: where is home?
Jury's verdict:
Italy. Or was/is it London/South Asia? Home is where the destination time zone is' -is a witty deliberation on the collapse of all our worlds inside our homes during the pandemic, and yet we can remain connected to all corners of the world and to our work all day long, surrounded as we are with reminders of our pre-pandemic life.
The Hill Garden and Pergola, London (Alessandra Castilho - Joint PhD International Relations KCL/USP)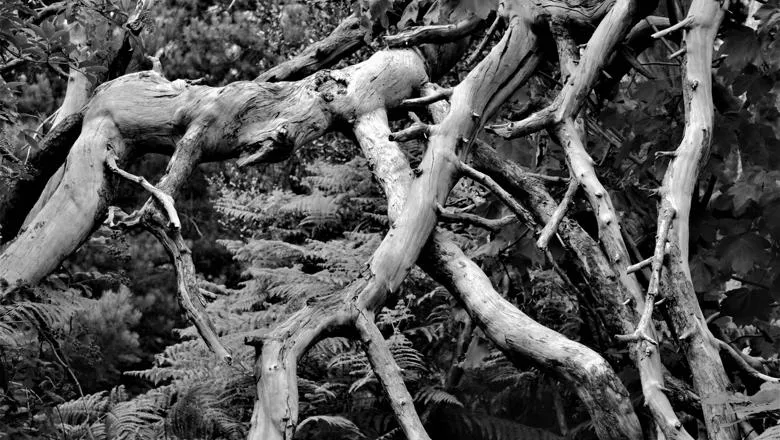 Rooting but growing
Jury's verdict:
Uncertainties, as we are all living during the pandemic, are not a reason for forgetting to look at the beauty of nature around. Especially when nature is reminding us the need of look at our roots. An aesthetic eye to the nature calls for our deep roots of humanity.
Peace, Love, Unity (Sudhir Selvaraj, PhD Contemporary India)
Competitors were allowed only one entry each and their photos had to be accompanied by a caption of no more than 100 words.
Current students on the following programmes were eligible to enter: MSc Global Affairs, MSc China and Globalisation, MSc Leadership and Development, MSc Security, Leadership and Society and PhD programmes of the African Leadership Centre, Kings Brazil Institute, Lau China Institute and King's India Institute.
In this story