09 October 2022
Hospital discharge services for people experiencing homelessness – the economic case
New paper assesses value of step-down care in both health and economic terms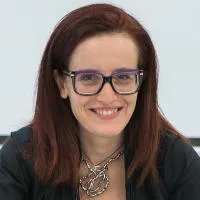 A new paper from a completed project examining hospital discharge arrangements for people experiencing homelessness is now out in Health and Social Care in the Community.
First-authored by Dr Michela Tinelli (LSE), it follows the publication of the project's final report in October 2021. The project was led by Dr Michelle Cornes, Professor of Health and Social Policy Inequalities at the University of Salford. Prof Cornes was until recently Senior Research Fellow at the NIHR Policy Research Unit in Health and Social Care at King's, where she retains a visiting role.
The new paper reports on the cost-effectiveness of three different 'in patient care coordination and discharge planning' configurations for adults experiencing homelessness who are discharged from hospitals in England. Details of 354 participants were collated on service delivery costs (salary, on-costs, capital, overheads and 'hotel' costs, advertising and other indirect costs), the economic consequences for different public services (e.g. NHS, social care, criminal justice, housing, etc.) and health utilities (quality-adjusted-life-years, QALYs).
The paper concludes that 'on the whole, there was promising evidence suggesting that, with delivery costs similar to those reported for bed-based intermediate care, step-down care secured better health outcomes and improved cost-effectiveness (compared with usual care)'.—from the abstract.
The study was funded by the National Institute for Health and Care Research (NIHR) Health and Social Care Delivery Research (HSDR) programme.
Dr Tinelli is now working with Prof Cornes and others on an evaluation of the Out-of-Hospital Care Models (OOHCM) programme for people experiencing homelessness (2021-23), a study funded by the Department of Health and Social Care, within our Homelessness Research Programme.
This publication
Tinelli, M., Wittenberg, R., Cornes, M., Aldridge, R. W., Clark, M., Byng, R., Foster, G., Fuller, J., Hayward, A., Hewett, N., Kilmister, A., Manthorpe, J., Neale, J., Biswell, E., & Whiteford, M. (2022). The economic case for hospital discharge services for people experiencing homelessness in England: An in-depth analysis with different service configurations providing specialist care. Health & Social Care in the Community https://doi.org/10.1111/hsc.14057
In this story