18 October 2023
'Ignite a sense of hope and possibility' New artwork launches on the Strand
'The Quiet Enchanting', created by design studio Superflux and presented in collaboration with King's Culture, took inspiration from conversations with King's climate and sustainability researchers.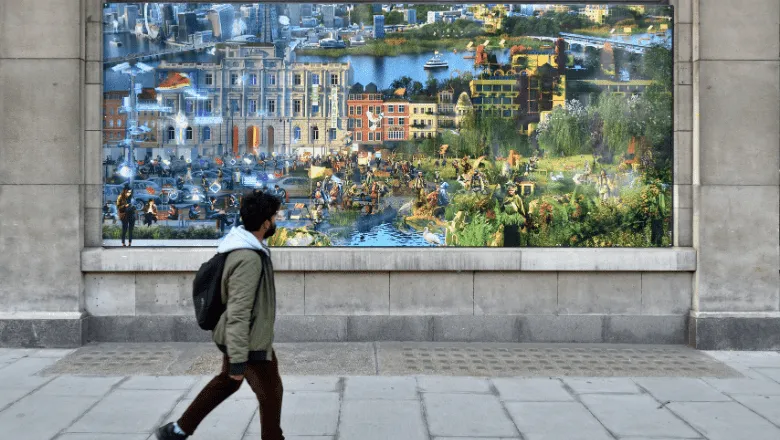 Photograph (c) Jo Mieszkowski
Last night saw the launch of 'The Quiet Enchanting', a series of digital screens and printed artworks on the external façade of Bush House South West Wing on King's Strand campus that imagine a mythic time of ecological abundance. The Quiet Enchanting tells a tale of transformation from mass disillusionment with the status quo, to a collective rewilding of the soul, and city.
Photograph (c) Jo Mieszkowski
Speaking at the official opening of the installation, Beatrice Pembroke, Executive Director for King's Culture, explained that the commission intended to 'create a space for possibility, hope and action'. She highlighted the role culture and imagination can play in 'addressing the huge ecological devastation we are confronted with', by uniting the expertise across the faculties at King's with the extraordinary speculative futures work for which Superflux is renowned.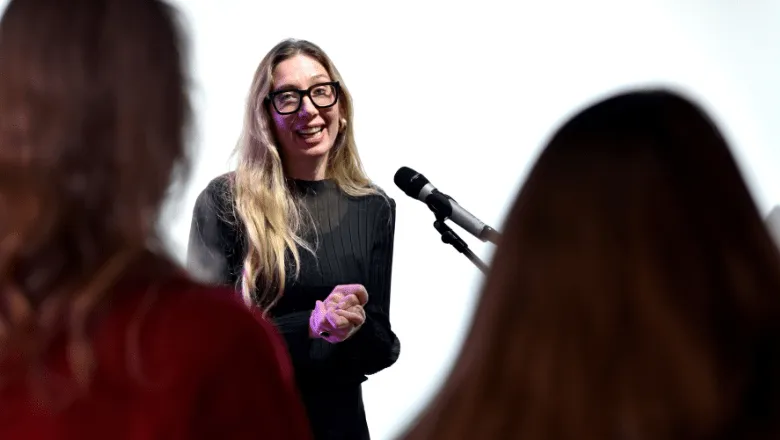 Photograph (c) Jo Mieszkowski
Anab Jain, co-founder of Superflux, highlighted the importance of the in-depth listening inquiry Superflux conducted during their residency at King's: surfacing the ideas and imaginings of King's researchers to help inform the work. She explained that 'The Quiet Enchanting' works to bind all this rich expertise together to foreground 'plurality and paradox'. The installation intends to 'ignite a sense of hope and possibility', as the viewer is presented with a mythical view of a transformed world that is 'at once familiar and strange'.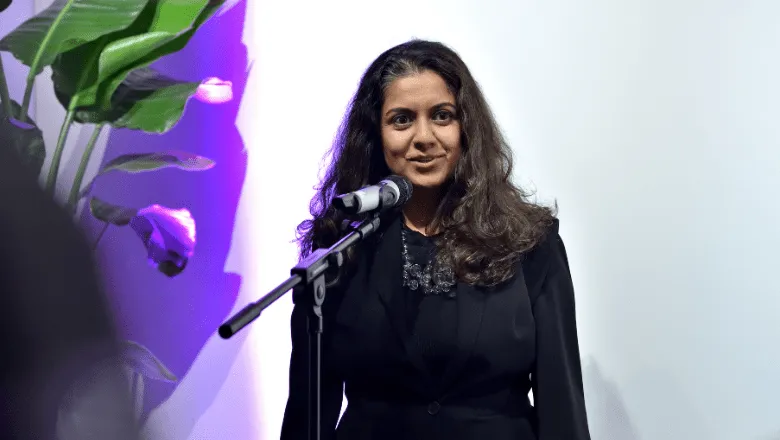 Photograph (c) Jo Mieszkowski
Closing the evening, Professor Megan Bowman, Director of Centre for Climate Law & Governance at King's, spoke of her experience contributing to the project. 'We are in a transition period between what was and what could be. So what we do right now makes a difference', she said. She indicated projects like 'The Quiet Enchanting' are part of the solution, concluding, 'The power of story and creativity to ignite our hearts and mobilise our minds is essential. We need people to fall in love with the earth once more because we protect what we love. It is love that gives me hope'.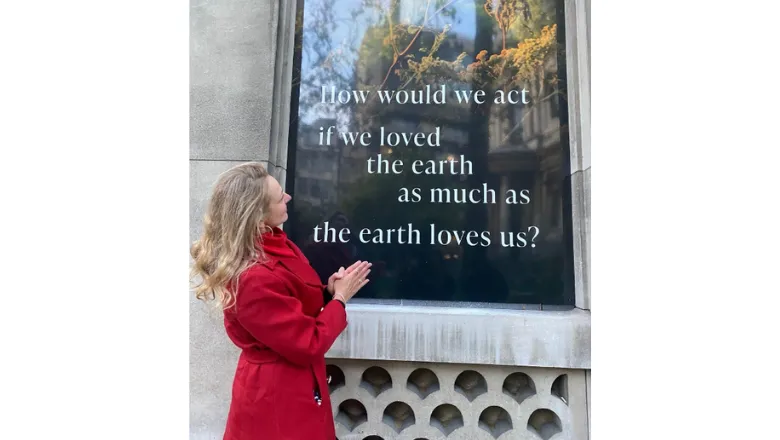 Professor Megan Bowman in front of one of the vinyls on the Strand (c) Reuben
In this story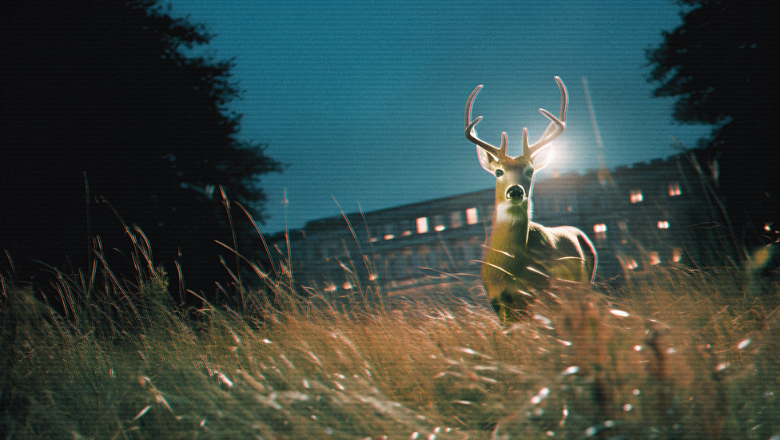 'The Quiet Enchanting' is an installation of digitally generated artworks on display along the newly pedestrianised Strand...