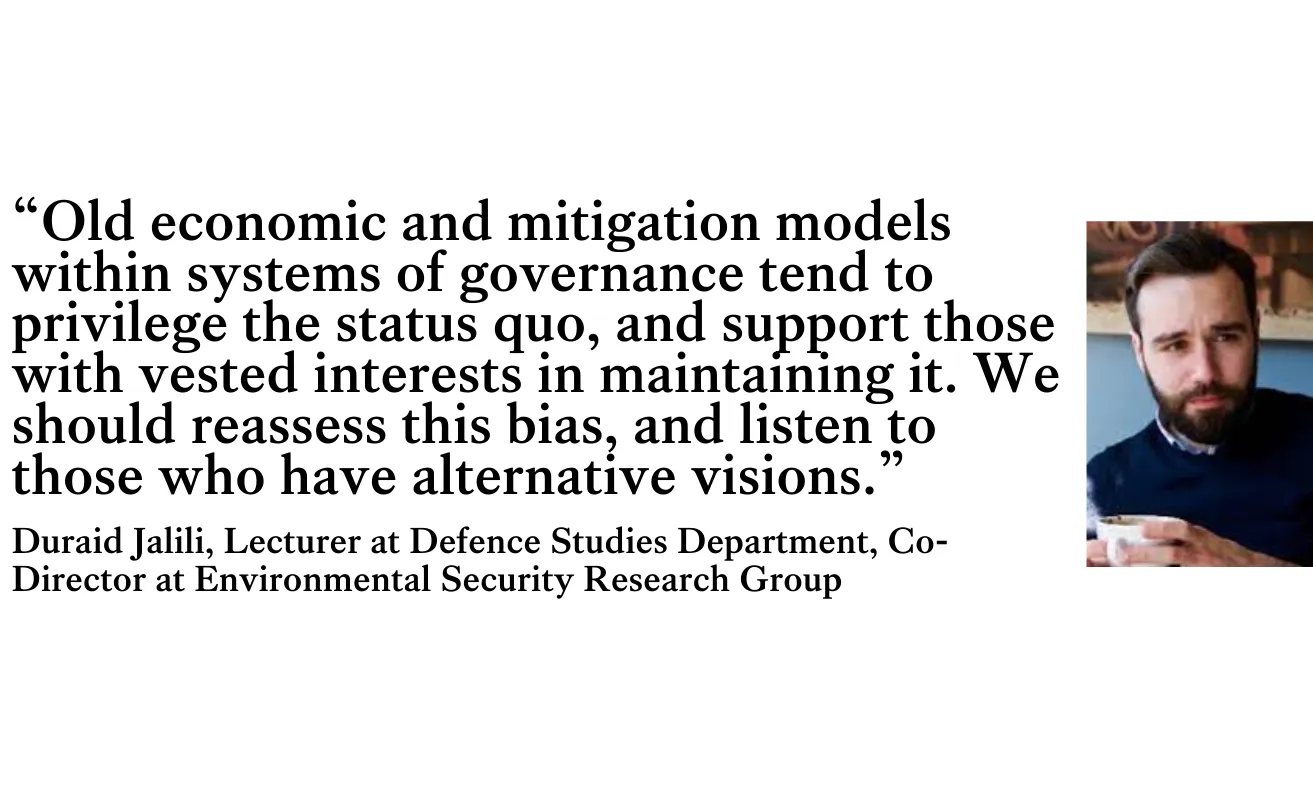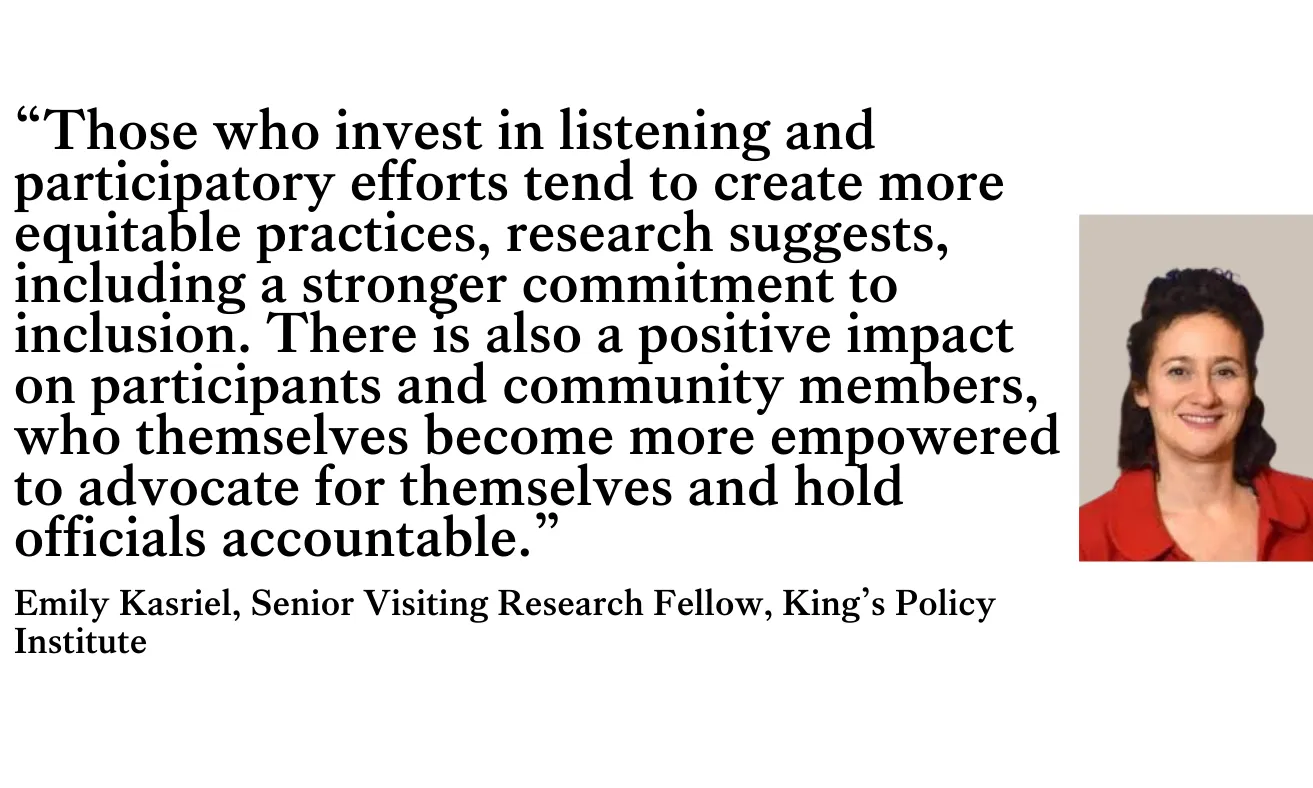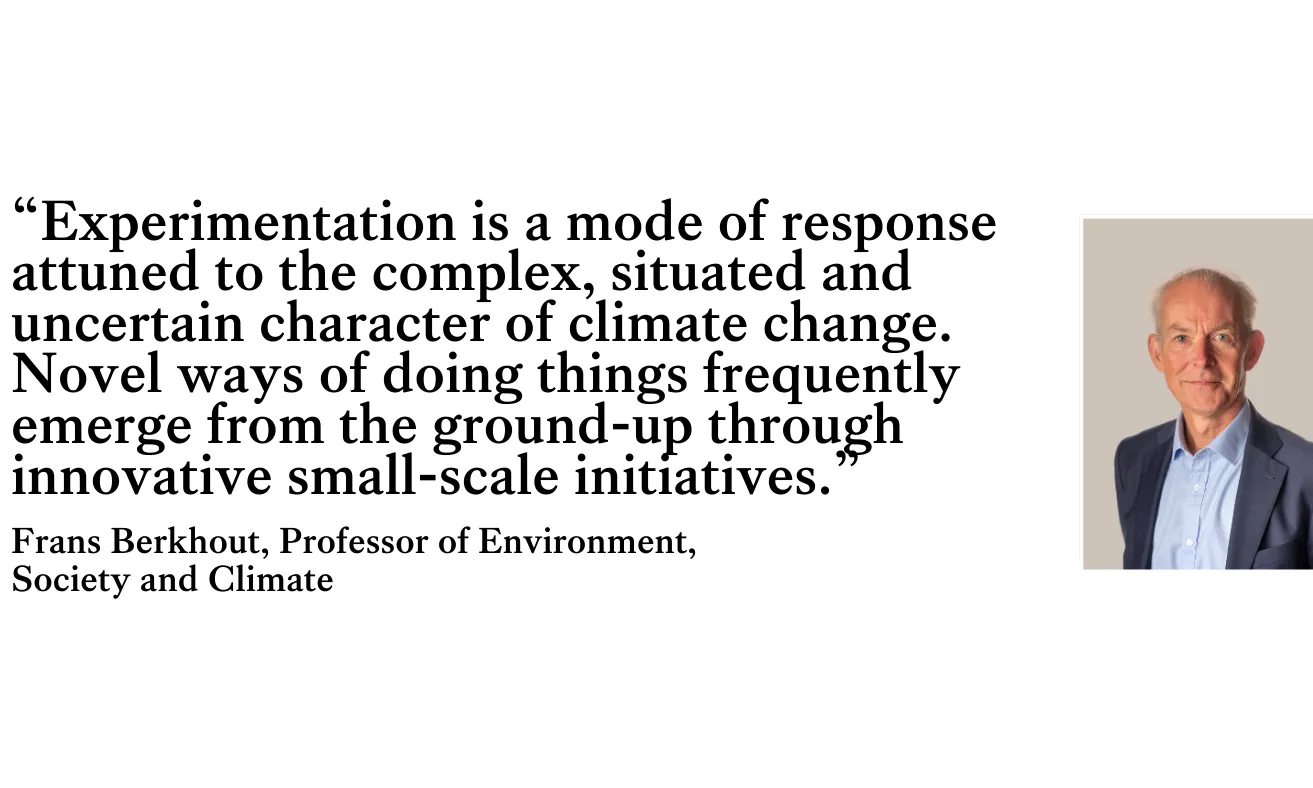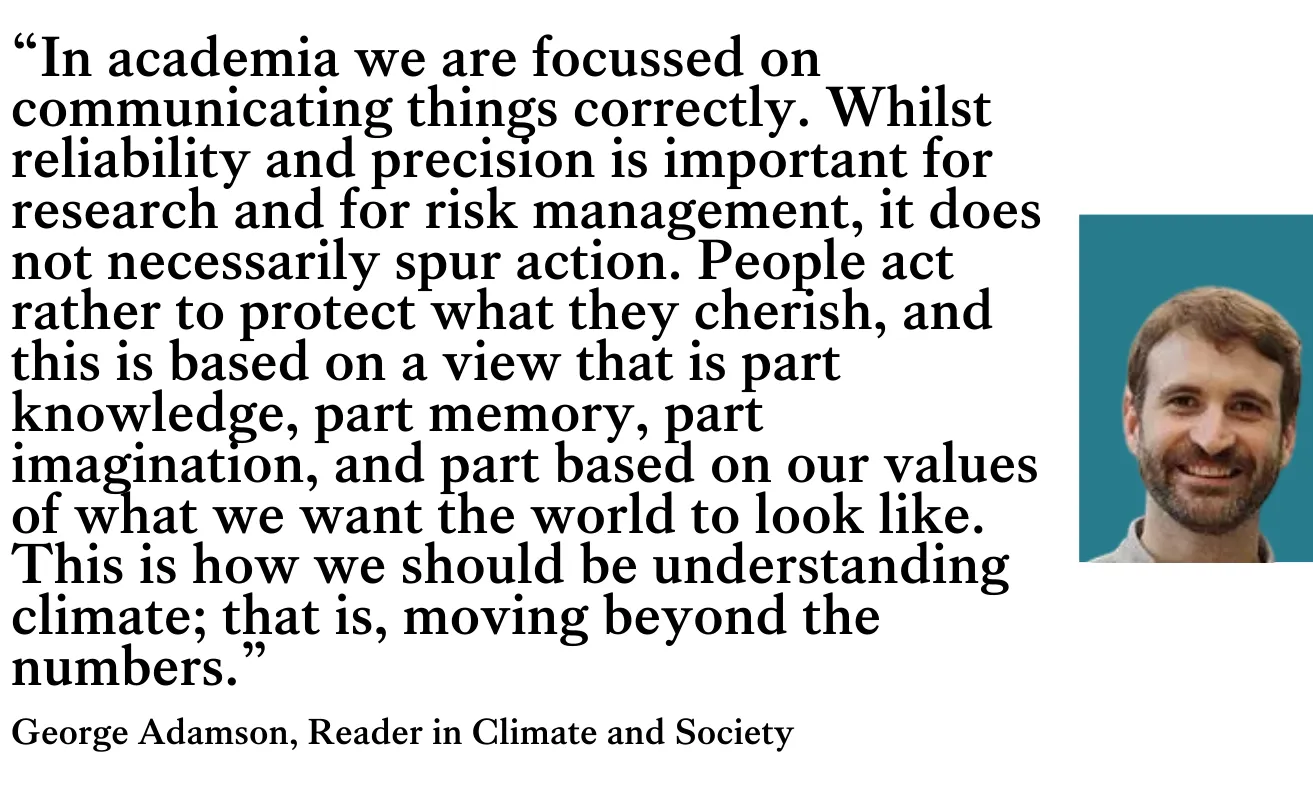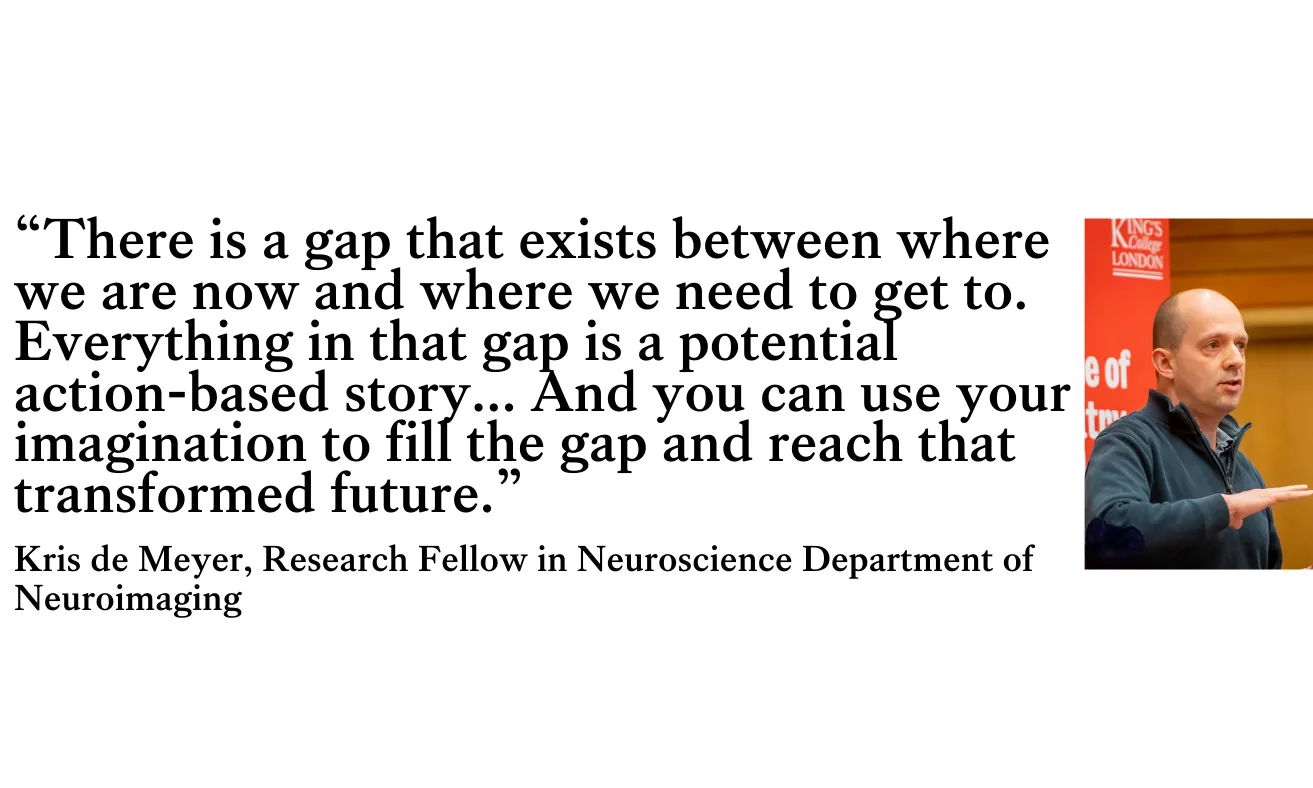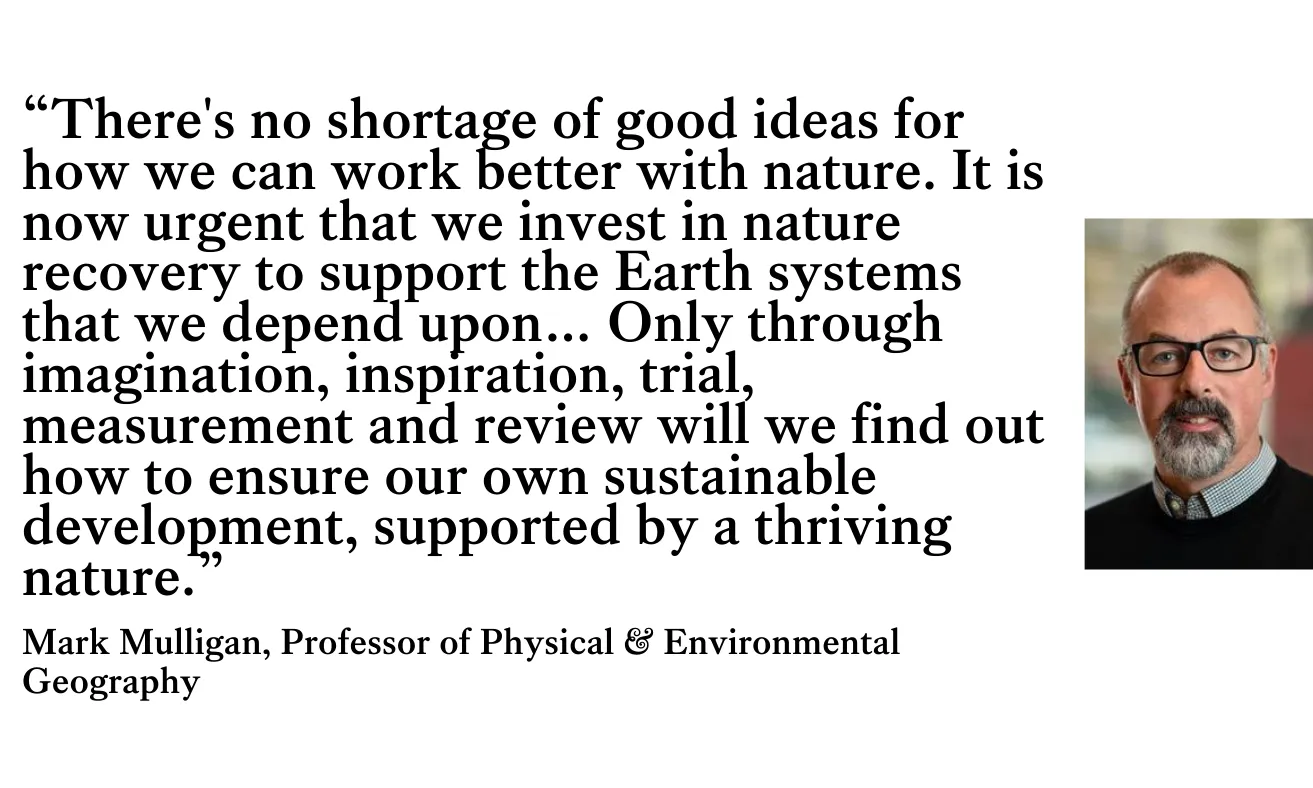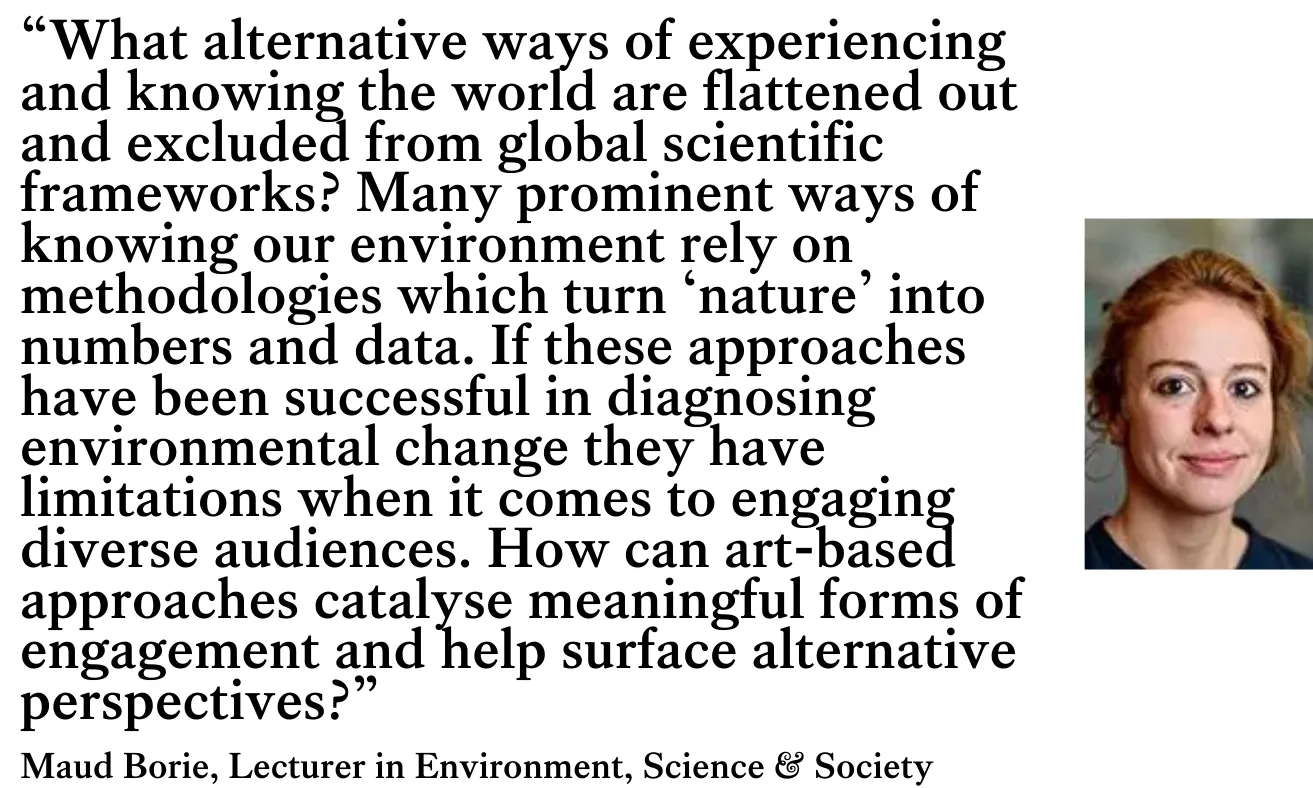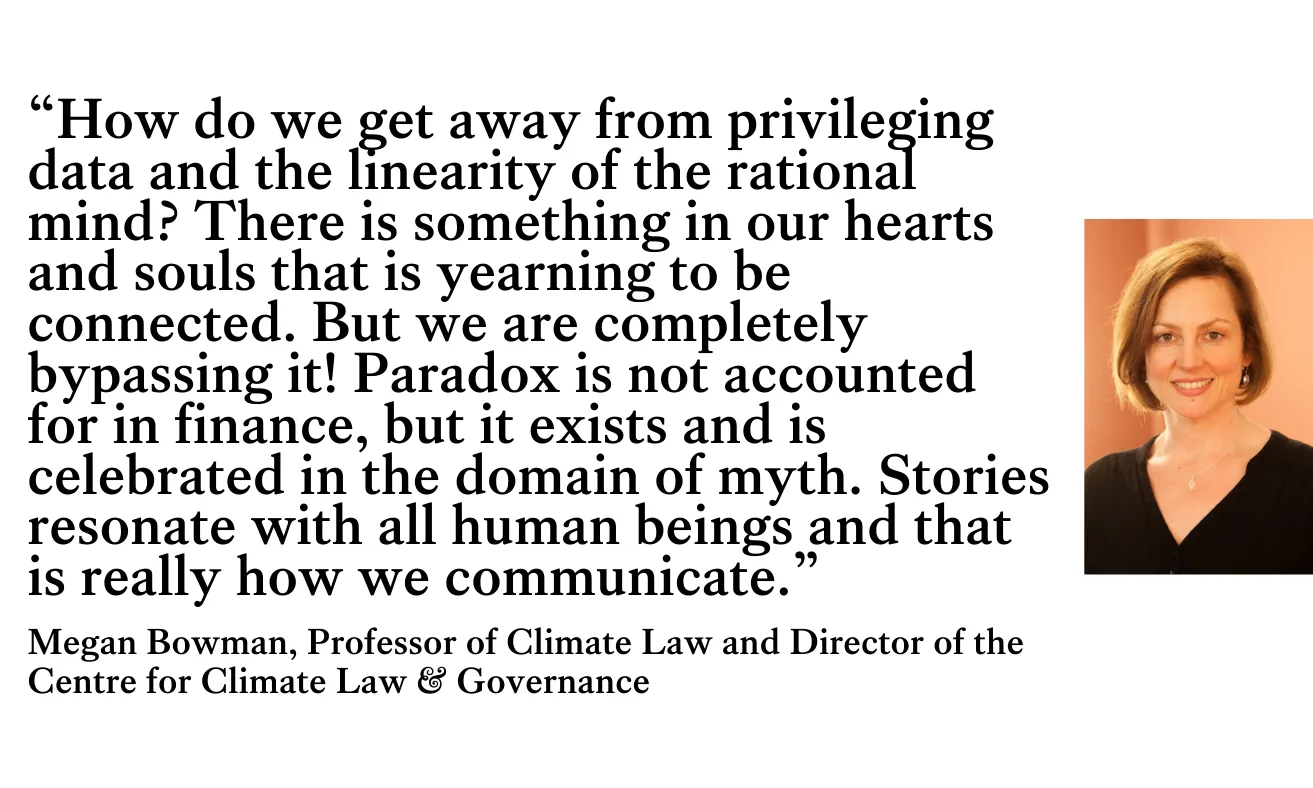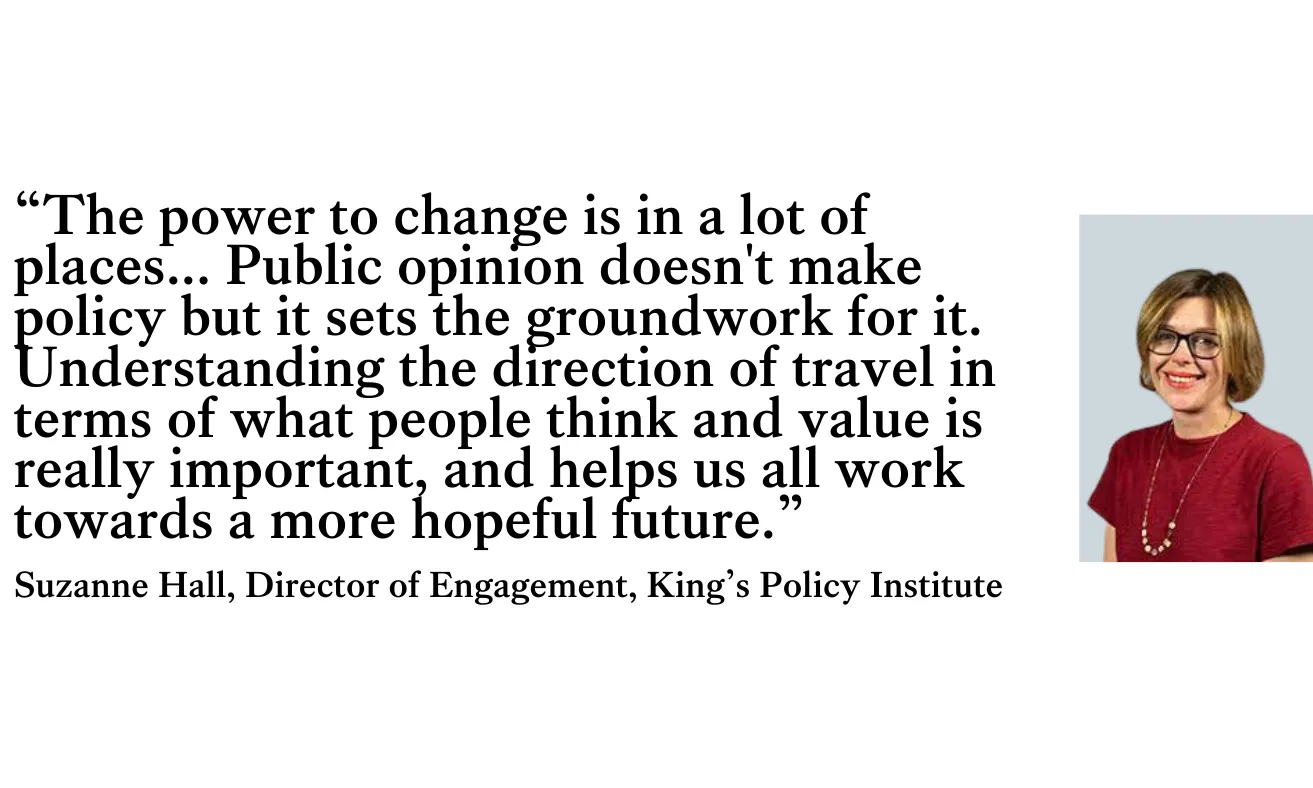 Our Partners
The Quiet Enchanting is an artwork by Superflux
Creative Direction: Anab Jain and Jon Ardern
Design and Research Team: Camille Dunlop, Isabelle Bucklow, Matt Edgson, Tom Hunter, Arko Bhowmik, Ed Lewis, Thomas McLucas, Stelios Ypsilantis and Cream Projects.
The Quiet Enchanting is an ongoing exploration from CASCADE INQUIRY, a climate futures research initiative by Superflux, commissioned and supported by King's Culture.
Production and installation by SLS Media.
AV supplied by GVAV.
Press and PR support from Rees & Co.
With support from King's Estates & Facilities team, and Westminster City Council.
Thanks to Westminster City Council Events and Planning teams.
CASCADE INQUIRY collaborating researchers from across King's included;
Helen Adams, Senior Lecturer in Disaster Risk Reduction and Climate Change Adaptation
George Adamson, Reader in Climate and Society
Frans Berkhout, Professor of Environment, Society and Climate
Maud Borie, Lecturer in Environment, Science & Society
Megan Bowman, Professor of Climate Law and Director of the Centre for Climate Law & Governance
Kris De Meyer, Research Fellow in Neuroscience in the Department of Neuroimaging and Visiting Lecturer in the Department of Geography
Adriana Ford, Centre Manager for the Leverhulme Centre for Wildfires, Environment and Society
Rowan Gard, Lecturer in Human Geography and Sustainability (Education)
Suzanne Hall, Director of Environment, King's Policy Institute
Duraid Jalili, Lecturer in Defence Studies
Emily Kasriel, Senior Visiting Research Fellow, King's Policy Institute
Mark Mulligan, Professor of Physical & Environmental Geography
Daanish Mustafa, Professor in Critical Geography
In addition, collaborators from the King's student body and beyond King's contributed to the investigation, including representatives from Brunel University, the Greater London Authority, Somerset House, Northbank BID, UK's Policy Lab, University College London, Universidad San Francisco de Quito (USFQ), University of Cambridge, University of Oslo and Westminster City Council.
Contact us
The Quiet Enchanting is on display on the external façade of Bush House South West Wing, King's College London, The Strand, WC2B 4RD.
18 October – Spring 2024
6am - Midnight Daily
A free-to-visit, outdoor display
Share your thoughts
To help us understand the impact of The Quiet Enchanting and inform King's College London's work to engage public audiences around climate and sustainability research, we invite you to fill out this survey.