03 March 2021
Investigating the role of bacterial folate and homocysteine in metabolism in Parkinson's Disease
Academics from King's College London's Centre for Host-Microbiome Interactions recognised the need for a better understanding of the role of gut microbiota in gastrointestinal complications in Parkinson's Disease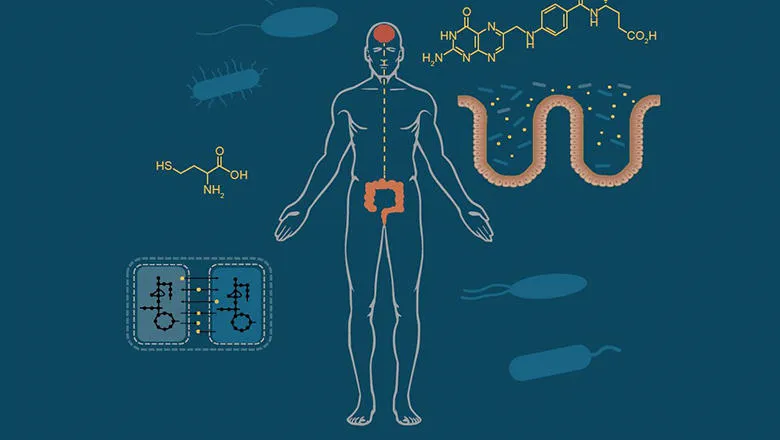 Parkinson's disease is the most common progressive neurological disorder that compromises motor functions. There is an early involvement of the gastrointestinal tract together with the enteric nervous system in the development and progression of Parkinson's. Therefore, it is important to determine if the microbiota alters the cross talk between the gut and the brain in Parkinson's disease.
Academics from King's College London's Centre for Host-Microbiome Interactions recognised the need for a better understanding of the role of gut microbiota in gastrointestinal complications in Parkinson's. Using metagenomics and serum metabolomics, they investigated the gut microbiome of patients with Parkinson's.
The results of this investigation were published on 2 March 2021 in Cell Reports. Their downstream analysis of gut metagenomics and the following in-depth functional annotation of key species and metabolic modelling provided evidence that Parkinson's Disease gut-dysbiosis signature contributes to disease pathophysiology. The microbial capability to degrade mucin and host glycans was associated with disease severity in patients with Parkinson's Disease.
Understanding that there is a wide range of non-motor symptoms preceding those affecting motor functions in Parkinson's Disease, the researchers are confident their findings will open doors for potential microbiome-based preventative and/or therapeutic strategies, targeting personalised disease phenotypes.
"Further studies are necessary on therapies aimed at tweaking the microbiome," explains Dr Saeed Shoaie, Lecturer in Systems Biology at King's College London.
"Additive and subtractive strategies to manipulate the microbiota composition, as well as microbial-metabolites supplementation like folate could have significant impact on those with Parkinson's Disease."
Systematic Analysis of Gut Microbiome Revealed the Role of Bacterial Folate and Homocysteine Metabolism in Parkinson's Disease by Rosario et al was published on 2 March 2021 in Cell Reports. The paper can be accessed here:
https://www.cell.com/cell-reports/fulltext/S2211-1247(21)00121-2
In this story