09 September 2021
King's dentistry simulation facilities shortlisted for Times Higher Education Award
The Faculty of Dentistry, Oral & Craniofacial Science's simulation facilities and innovations have been shortlisted for a Times Higher Education Award.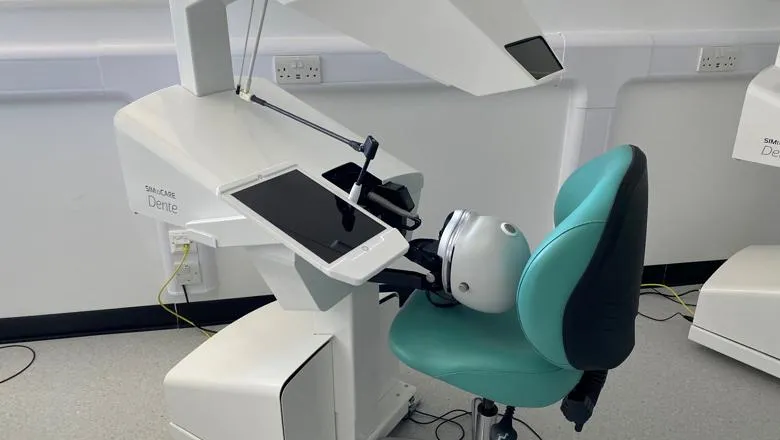 Sim to care simulation machine
It was announced on Thursday 9 September that the simulation facilities and innovations at the Faculty of Dentistry, Oral & Craniofacial Sciences have been shortlisted for a Times Higher Education Award, in the category of Technological or Digital Innovation of the Year.
The entry submitted by a dedicated project team; "Innovations in Simulation in Oral Health in the Digital Era" showed how during the pandemic the Faculty and their NHS partner Trusts faced major challenges to accommodate clinical training.
But through the use of digital technology and innovative practices, they ensured they facilities and resources were future-proofed to deliver education to healthcare clinicians who will be working, teaching and caring for patients in digital healthcare environments in a modern society. The awards entry also showed that through the use of technology, the Faculty's operations and outcomes were improved across its core functions, and they were able to deliver dental education to students in a safe environment during the pandemic.
Professor Michael Escudier, Interim Executive Dean said: "Congratulations to the Project Leads Dr Rupert Austin and Dr Jonathan San Diego for the work they put into the simulation facilities, and the entry submission for the Times Higher Education Award."
Said Professor Kim Piper, Dean for Education: "We know that countless students and staff members have benefited from the new simulation facilities, and we are pleased to see this recognised by Times Higher Education."
The Times Higher Education Awards are widely recognised as the 'Oscars of higher education' and the winners will be revealed at an in-person ceremony in London on 25 November 2021.
The wider Project Team for the shortlisted nomination includes: Dr Rupert Austin, Dr Jonathan San Diego, Professor Kim Piper, Professor Mike Curtis, Dr Anitha Bartlett, Dr Richard Foxton, Dr Susha Rajadurai, Dr Melanie Nasseripour and the Simulation Teaching team members, Joanne Kirner, Barry Crook, Polly Goodfellow, Laura Shepherd, Teresa Goodchild, Imran Gargadia, Jesal Patel, Kenneth McMahon, Robert Worrell and James Ortega.
To find out more about the simulation facilities at the Faculty of Dentistry, Oral & Craniofacial Science visit: https://www.kcl.ac.uk/dentistry/simulation-in-dental-education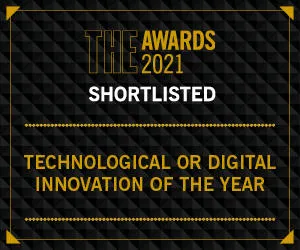 Technological or Digital Innovation of the Year
In this story