01 July 2021
Lau China Institute & Young China Watchers 2021 Essay Competition Open
The Lau China Institute in partnership with Young China Watchers is delighted to announce our 2021 essay competition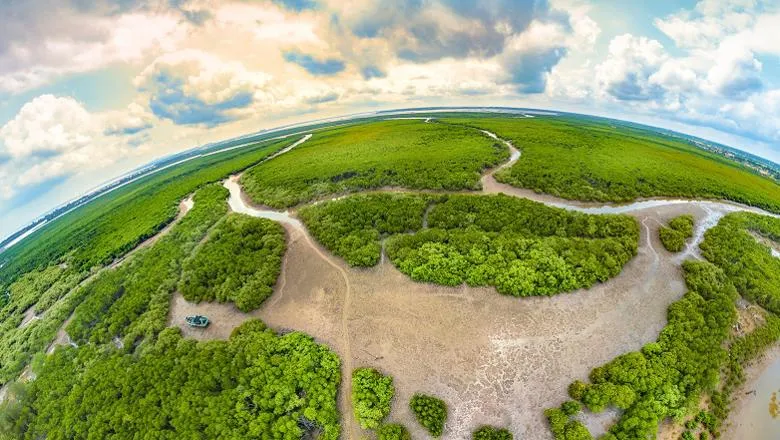 Natural Landscape in China
Young China Watchers & Lau China Institute Essay Competition 2021
'China, the Environment & Climate Change'
The Lau China Institute in partnership with Young China Watchers is pleased to invite submissions for our 2021 essay competition, themed on 'China, the Environment and Climate Change'.
The competition aims to discover and showcase the newest young writing on China in the UK, to help foster the next generation of expertise on China and provide a platform for new voices. We invite all young China scholars under the age of 35 to apply, including students, members of academia, the media, government, the private sector or any other interested applicants. 
COMPETITION THEME
'China, the Environment & Climate Change'
Essay topics may include (but are not limited to) any of the following issues:
China's domestic environmental & climate change policies
The impacts of climate change on China's environment and communities
The role of industry in decarbonising China's economy to reach its 2060 carbon neutral pledge
China's role in global cooperation on climate action
The physical and mental health impacts of climate change on communities in China
The role of civil society in China for protecting the environment
Balancing China's economic development with environmental sustainability
The Green Belt and Road and China's role in supporting developing nations to improve environmental sustainability
Submissions will be accepted on additional topics not listed above, so long as they related directly to the theme of 'China, the Environment & Climate Change'.
KEY DATES
The essay competition opens on 1st July 2021
All submissions must be sent to the submissions mailbox by 11:59pm BST on Tuesday 31st August 2021. Submissions must be sent to: Lauessay@youngchinawatchers.com
Winners will be announced during the Lau China Institute's China Week from 25th-29th October 2021
PRIZES
First prize: the winning essay writer will receive £500; publication in the YCW blog; invitation to speak at the YCW annual conference plus consideration for additional publication in a prestigious China-relevant publication
Runners-up (two places): the two runners up will receive £250 each and their entries will be featured on YCW blog
SUBMISSION REQUIREMENTS
Word limit: 1,000 – 1,500 (essays longer than 1500 word will not be accepted)
Acceptable formats: non-fiction, academic or journalistic essays or policy papers with policy recommendations.
Essays written for other purposes (e.g. for university assignments) will be accepted but only if they have not already been published.
Referencing: essays should cite their sources using footnotes.
Eligibility: 35 years or younger on the day before the deadline + demonstrable link to UK (birth, institutional affiliation or residency). Evidence will be required.
Plagiarism will not be tolerated. Submissions must be written by the author listed as the submitter.
JUDGING
The judging panel will include senior representatives from the global board of Young China Watchers along with academic experts at King's College London.
Essays will be marked according to evidence of thorough research, strong writing style, original analysis and insights as well as compliance with competition terms listed in this document.
In this story