05 April 2018
Launch of the Global Institute for Women's Leadership: video
Watch Julia Gillard in conversation with Stephen Sackur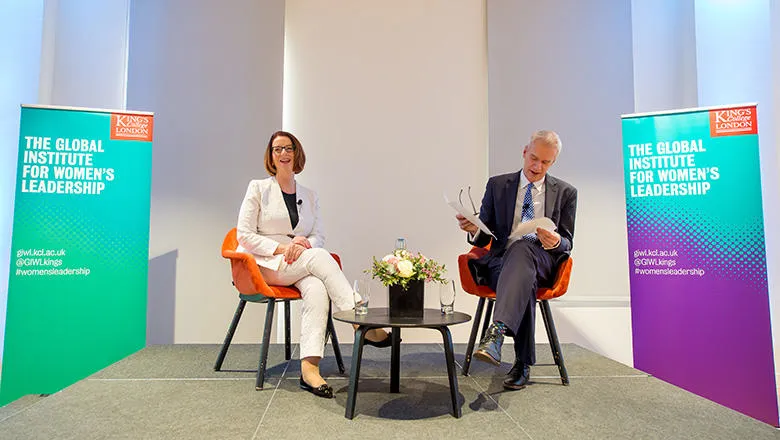 Julia Gillard and Stephen Sackur
To mark the launch of the Global Institute for Women's Leadership, Institute Chair and former Prime Minister of Australia, Julia Gillard, was in conversation with the BBC's Stephen Sackur.
They discussed the barriers women face throughout their careers as a result of their gender, Ms Gillard's personal experience as the first female Prime Minister of her country, and the vision and priorities of the new Institute. 
The President and Principal of King's, Professor Ed Byrne, introduced the event, before Professor Jennifer Rubin, Chief Executive of the Economic and Social Research Council, outlined some of the policy issues at the heart of the fight for gender equality.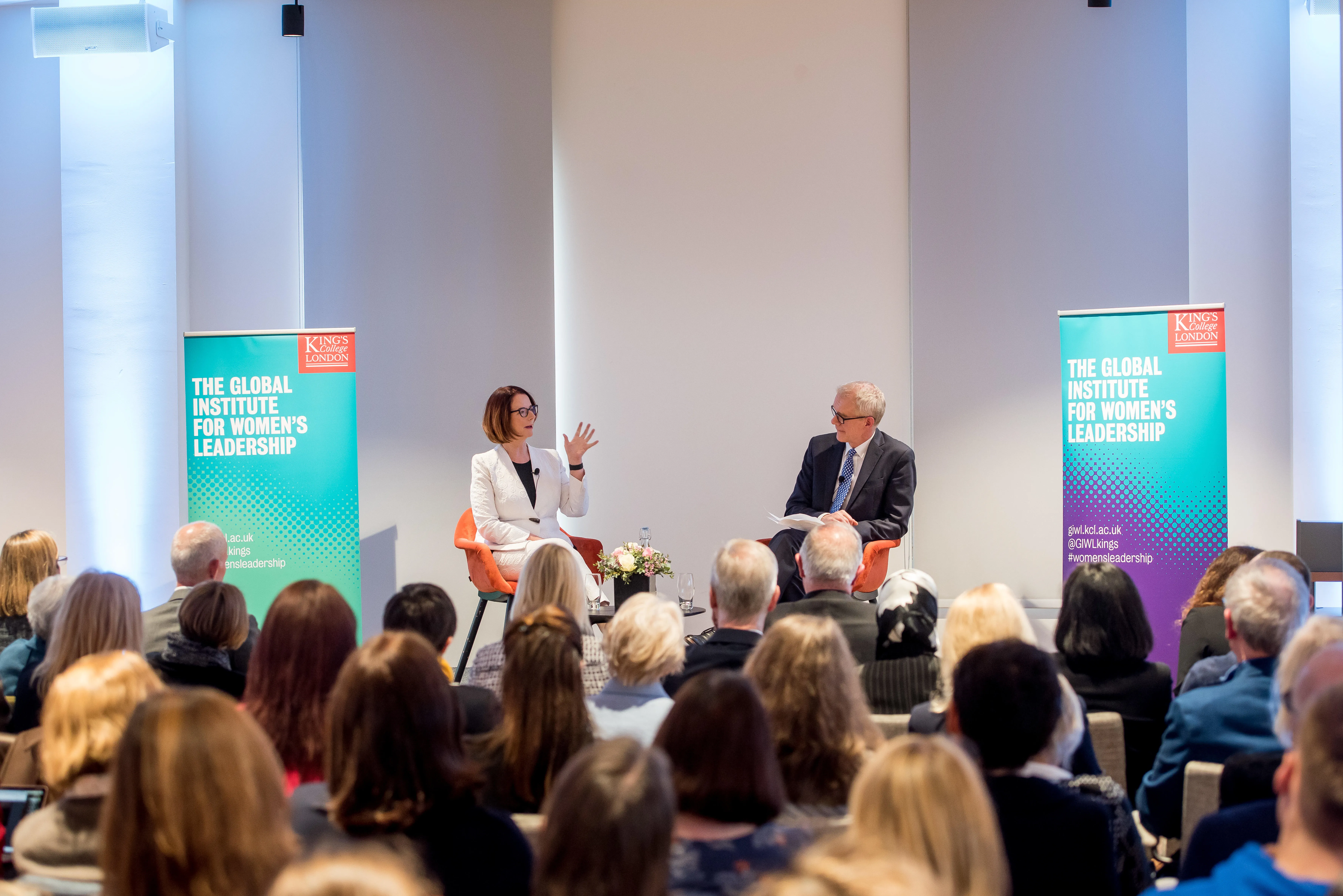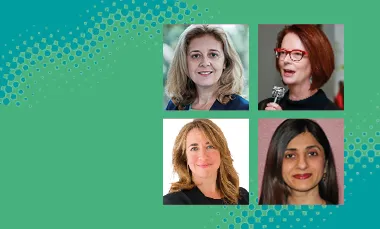 Panel discussion with Julia Gillard, Guardian editor Katharine Viner and more.