28 March 2023
Mathematics alumnus wins King's Outstanding Thesis Prize for multidimensional data and Multiscaling time series research
Dr Giuseppe Brandi's research investigates data-driven techniques to uncovering hidden information within economic and financial datasets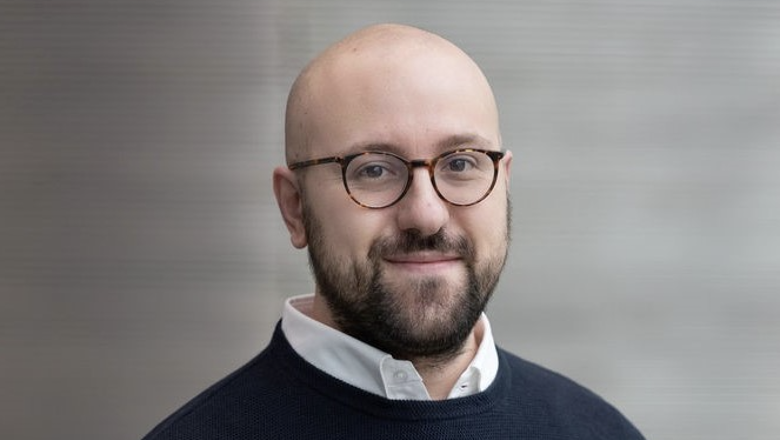 Giuseppe Brandi, a former PhD student from the Department of Mathematics at King's, was recently awarded a 2022/23 King's Outstanding Thesis Prizes for his thesis. Dr Brandi applied data-driven techniques from Econophysics, the science that studies economic and financial markets, and Machine Learning to help uncover hidden information within economic and financial datasets. 
Entitled 'Multiscaling in complex systems data and their multidimensional analysis', Giuseppe's thesis explores the importance of analysing time and spatial dependencies in various types of datasets, including univariate - data that contains one characteristic, multivariate - data sets with multiple variables, and multidimensional - two dimensional data sets with multiple variables.
His research has the potential to inform market participants and policymakers, as well as inspiring further research in academic and practical contexts. The results demonstrate the need for statistical tools and models that can capture the complexity of both economic and financial data. 
Dr Brandi said, "I am humbled and grateful to have been awarded the King's Outstanding Thesis Prize for my work.
"This achievement would not have been possible without the exceptional guidance and support of my supervisor, Professor Tiziana Di Matteo. Throughout my research, her expertise and encouragement were pivotal, particularly in bridging my previous research background in Economics and Econometrics with the field of Quantitative Financial Data Analysis.
This mingling of research approaches had a profound impact on my research, shaping my identity as what I refer to myself today, a Datametrician."
Brandi's supervisor, Tiziana, expressed her pride in his achievements: "Achieving a PhD degree is an achievement for many, but receiving this award happens to few people, and receiving it from an interdisciplinary research topic happens to the very few. Giuseppe, you have made me very proud!"
Giuseppe is currently working as a Research Associate in Climate Risk and Analytics at Imperial College London. He is eager to continue exploring the intersection of applied mathematics and real-world problems that have a tangible impact on society.
In this story