09 May 2019
Visiting Professor of Mathematics James Briscoe elected to Academy of Medical Sciences Fellowship
Visiting Professor of Mathematics James Briscoe has been elected by the Academy of Medical Sciences to their prestigious Fellowship.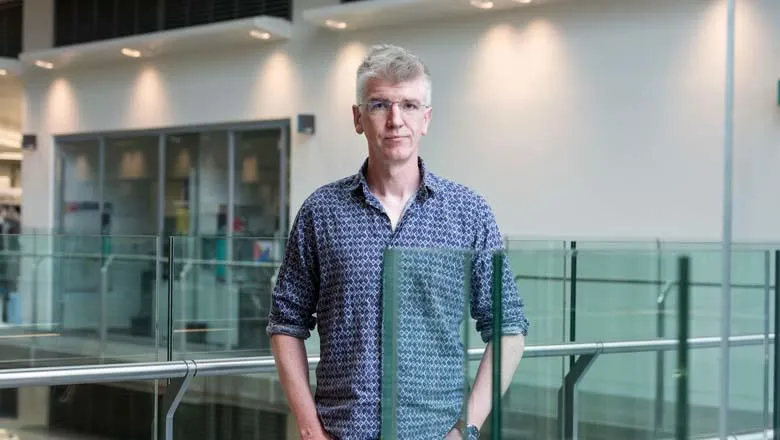 Professor James Briscoe
James, who is also Senior Group Leader at the Francis Crick Institute, joins 49 other leading UK figures working within biomedical and health sciences including President and Principal of King's, Professor Edward Byrne.
James was elected to the Academy for his work on how tissues are formed and patterned in embryos. His team discovered key genetic and molecular processes that precisely assemble the spinal cord in growing embryos, answering fundamental questions about early development.

As Visiting Professor in the Department of Mathematics at King's, James has also been involved in work on the mathematical description of such patterning dynamics, developing advanced methods to understand, for example, the function of individual links in gene regulation networks.

'I am absolutely delighted to have been elected to the Academy of Medical Sciences," said James. "It's an enormous honour. Science is a team effort and recognition such as this reflects the fantastic contributions of the members of my research group over the last two decades. As a developmental biologist I am particularly pleased that the Academy continues to value the importance of fundamental research in medical science.'
The new Fellows have been selected for their outstanding contributions to advancing medical science, cutting-edge research discoveries, and translating developments into benefits for patients and wider society. Many of the new Fellows have also made a contribution to medical science through outstanding leadership, public engagement and supporting the career advancement of junior trainees.
The new Fellows will be formally admitted to the Academy at a ceremony on 26 June 2019.