12 May 2022
REF2021: Over half of Law School's submitted research outputs judged "world-leading"
The Research Excellence Framework (REF) 2021 results, published today, have highlighted again the quality of The Dickson Poon School of Law's research.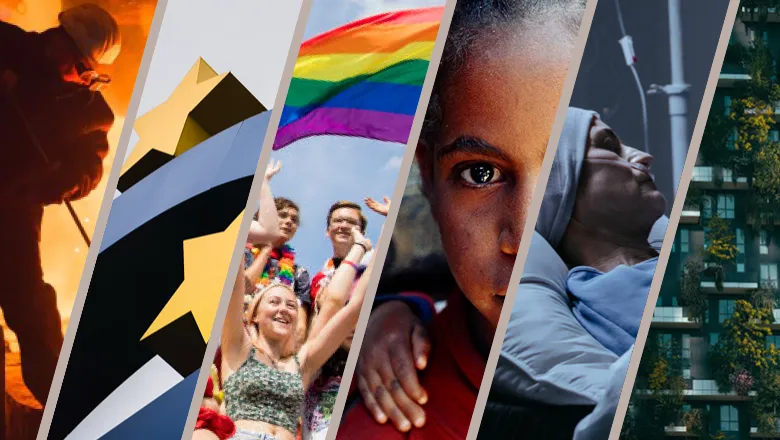 51.2% of the School's submitted outputs were rated 4*, or "world leading in terms of originality, significance and rigour", an increase of 13.7% on REF 2014. The School came fourth among UK law schools in terms of the number of 4* outputs.
The School's Overall Power Ranking improved to 6th, with Power Rankings of 7 for Research Environment and 9 for Impact. You can read Spotlight case studies detailing the research impact achieved.
Professor Michael Schillig, The School's Vice Dean Research, said: "Despite the ever-increasing demands that we face as academics, our colleagues produce research outputs of the highest order. And we continue to look for ways to further improve our research environment, to support researchers at all stages of their academic careers, and to deliver impact.
"Over the last year, we have significantly increased our own internal research budget - creating funding pots to support new 'seed' research and impact projects - provided short-term research assistance and galvanised new collaborative research across institutional and faculty borders. We also look forward to welcoming academics from the Global South, to take part in a new, month-long Annual International Research Intensive event in June 2023, spearheaded by Professor Davina Cooper.
"Committed to making a difference for the better in the real world, we will continue to explore new ways to engage with policymakers and civil society. Communication and dissemination will be key in this respect, and the many exciting projects of our colleagues are a source of inspiration."
Professor Alexander Turk, Interim Executive Dean, said: "The REF2021 results, announced today, demonstrate again the outstanding quality of our research. Every member of our community can be proud of this great achievement.
"The REF process involved many people from across the School, and the depth and quality of our submissions were only possible due to the efforts of our academic staff reading group, our REF Strategy Group, our impact case study authors, and Dr Hannah Quirk for dedicated impact case support. The submission itself required a truly collaborative effort, led by then Vice Dean Research, Professor Tanya Aplin. Our then Executive Dean, Gillian Douglas, and colleagues from the Research team, including Caitlin Patrick, Emily Barnes, Sofia Bianchini and Courtney Crocco, provided immeasurable support. I want to take this opportunity to again thank all those involved."
In this story