16 March 2021
Security Studies academics contribute to UK government's foreign policy and defence review
School of Security Studies Academics contributed to the Integrated Review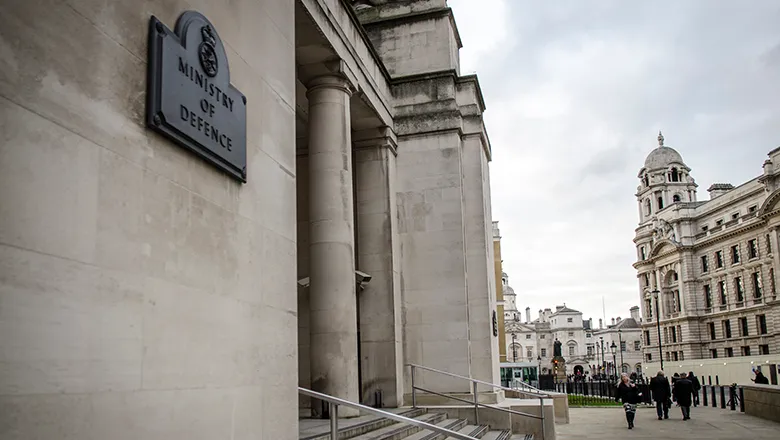 Academics from the School of Security Studies, King's College London, have played key roles in drafting the British government's Integrated Review of Security, Defence, Development and Foreign Policy, which was published today.
Professor John Bew, Co-Director of the Centre for Grand Strategy in the Department of War Studies, has been closely involved in the Integrated Review over the last year, having been appointed as Boris Johnson's foreign policy adviser in 2019. He was previously the UK representative on the panel assembled by the NATO Secretary General as part of the NATO Reflections Process.
The Integrated Review acknowledges for the first time the rise of the Indo-Pacific as a place of major significance to the UK, arguing the adoption of a posture of persistent engagement in the region, working closely with key patterns, including Japan, Australia, and India. Dr Alessio Patalano has informed the debate and argued the case for this shift in high profile contributions and evidence submissions to the Cabinet Office.
Also contributing to the Review were Professor Matt Uttley and Professor Andrew Dorman from the Defence Studies Department, as well as Dr Benedict Wilkinson from the Policy Institute, King's College London. The three researchers led on a key piece of analysis that fed originally into the Defence, Security and industrial Strategy review and then into the Integrated Review published today.
Led by the Prime Minister, the Integrated Review (IR) is fundamental to defining the government's vision for the UK's role in the world over the next decade and beyond. The latest announcements deal with all aspects of international and national security policy, such as defence, diplomacy, development and national resilience.
A historian of British statecraft and foreign policy and expert in Grand Strategy, at the Department of War Studies, Professor John Bew leads the Grand Strategy Programme along with Co-Director Dr Maeve Ryan, aimed at bringing more historical and strategic expertise to statecraft, diplomacy and foreign policy. The Centre is also investigating the origins and future of the idea of World Order, with the support of grants from the Leverhulme Trust and Ax:son Johnson Foundation.
Professor Bew took up his role in No 10 in July 2019. Before that he worked as a Specialist Advisor for the House of Commons Foreign Affairs Committee. Since joining King's his academic work has seen him win the Orwell Prize and Philip Leverhulme Prize.
In this story