25 March 2021
Students pitch ideas to transform our post-Covid society at Policy Idol 2021
Students shared their inspiring solutions at this year's final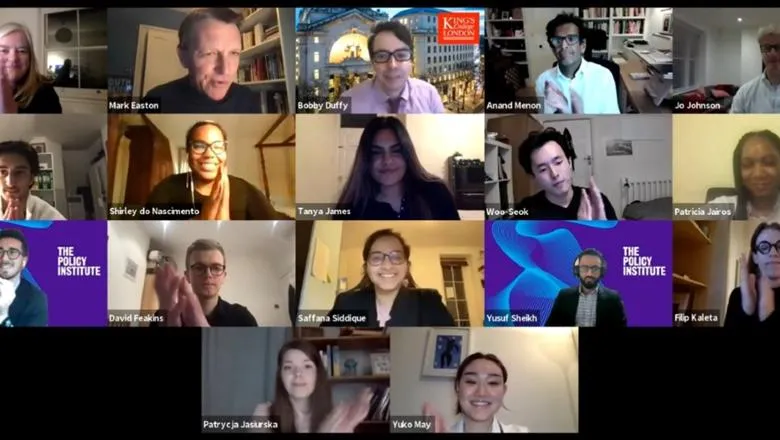 Policy Idol 2021 looked a little different than usual. Taking place online and featuring video pitches to make up for the lack of an in-person event, this year's final went ahead in a new format to overcome the constraints of the pandemic.
Nearly 100 entries were submitted, which were then whittled down to just seven contestants, who battled it out in the final last week.
Now in its seventh year, Policy Idol is an annual competition open to all current students at King's in which they present a three-minute pitch to a panel of leading experts. Participants get the opportunity to develop world-changing policy ideas, receiving expert training and advice.
Hosted once again by BBC Home Editor Mark Easton, this year's final saw stiff competition and high pressure as finalists sought to convince a formidable judging panel. The judges included former Universities Minister Jo Johnson, former Victims' Commissioner and government homelessness Tsar Louise Casey, Professor Anand Menon of the UK in a Changing Europe think-tank, and Policy Institute Director Professor Bobby Duffy.
From tackling maternal mortality and bridging the digital divide, to improving psychosis care for Black people and fighting air pollution in schools, the students' ideas reflected a determination to transform society in post-Covid times.
Many of the pitches highlighted the Black Lives Matter protests from last year, calling attention to long-standing inequalities faced in the day-to-day lives of Black and ethnic minority communities.
But it was Hassan Mahfouz and Woo-seok Yang from the School of Biomedical Engineering & Imaging Sciences who picked up the top £1,000 cash prize with their proposal for a cost-effective, privacy-friendly addition to the Covid track and trace system, with digital wristbands which detect potential infections. Bobby Duffy praised their pitch for its clear storytelling and analysis, while Jo Johnson congratulated them for such a simple yet effective idea.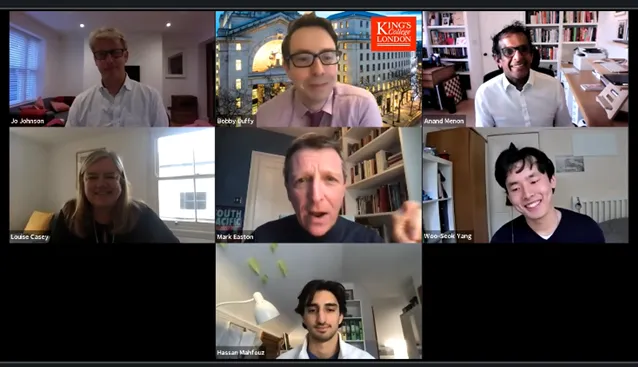 The £500 best analysis prize went to Shirley Joao Do Nascimento and Patricia Jairos from the Department of Global Health & Social Medicine for their pitch, "Culture Safety training: the path to better and equitable maternal care in the NHS." Some of the judges were particularly moved by the pitch, expressing shock at learning that five times as many Black women die in childbirth than their white counterparts.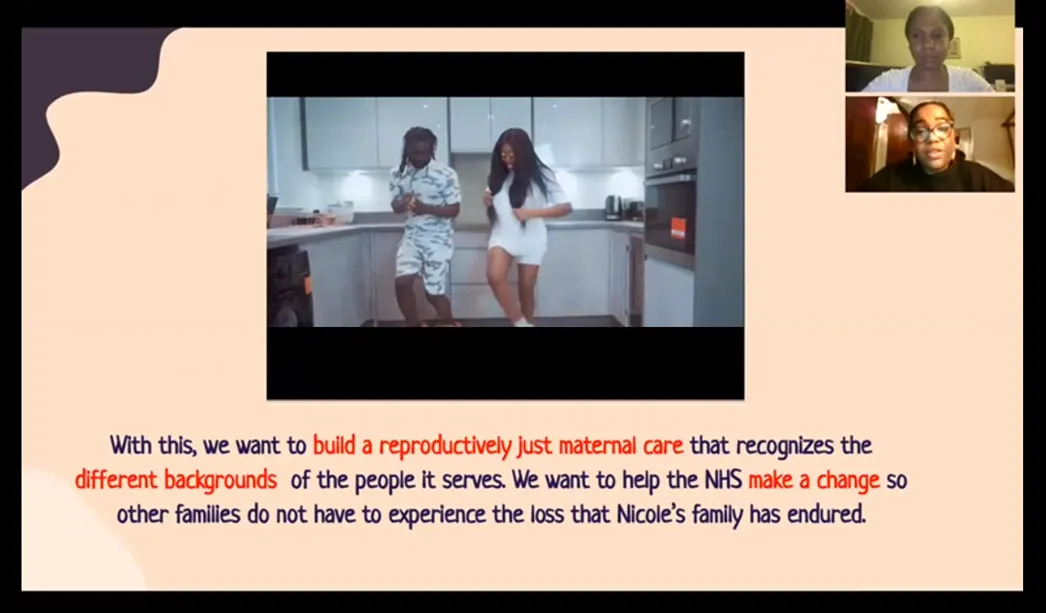 And David Feakins, from the Department of Political Economy, also won £500, claiming the best delivery prize for his idea for an Advisory Council on Video Games and Esports, which Louise Casey described as "timely and important" for highlighting the health aspects of gaming addiction.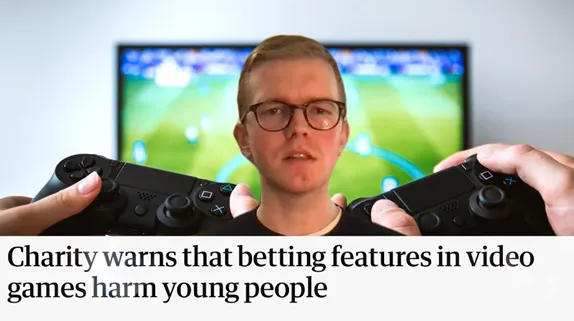 Former student finalists have gone on to forge careers in government, law and think tanks, or have been inspired to set up their own policy initiatives, often further developing their Policy Idol pitch to make it a reality.
Mark Easton said:
"We all wish we could be celebrating the commitment and creativity of our policy-thinkers freed from the restrictions which have framed our lives this past year. But one of the very few positives to come out of the pandemic has been the opportunity to reflect on some of the fundamental values which frame our society, and in particular the inequalities that still exist. It prompts us to think how we might confront some of the great challenges of the 21st century, and Policy Idol 2021 has been bursting with determination to grasp this moment to deal with the injustices and wrongs exposed by the health emergency."
Bobby Duffy said:
"Throughout every stage of Policy Idol 2021, the quality of ideas and enthusiasm of the pitchers have been a delight to see. This has been a very difficult time, but the students have persevered and continued to inspire combined fresh thinking to take their idea further to tackle some of society's biggest challenges."
"We look forward to hosting Policy Idol again next year, hopefully with a return to in-person gathering and live presentations in the Great Hall once again."
In this story