27 October 2020
The Dickson Poon School of Law under Professor Gillian Douglas' leadership
Professor Gillian Douglas, Executive Dean of The Dickson Poon School of Law, will retire at the end of this calendar year. During her tenure, the School has cemented its position as one of the largest, most international, and highly regarded UK university communities for legal research and education.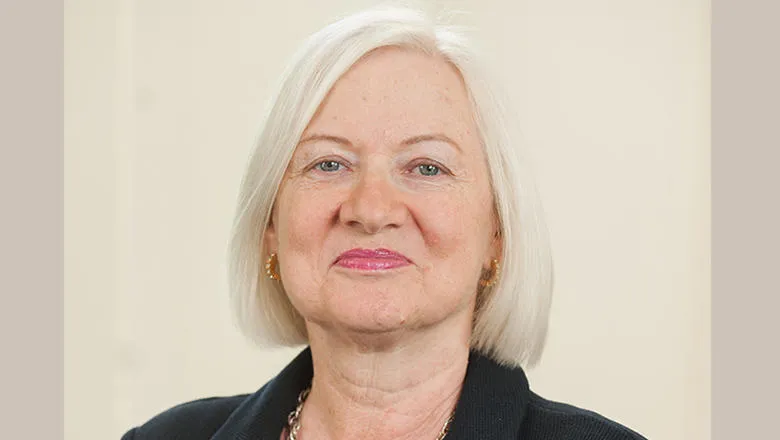 Professor Douglas joined King's College London as Executive Dean in 2017 from Cardiff University, where she was formerly Head of the Law School.
The Dickson Poon School of Law has moved steadily upward in global and national league tables in recent years and is now 15th in the world and 4th in the UK, according to the QS World Rankings. It has seen success in its research applications, winning highly prestigious Fellowships, prizes and grants including recent British Academy awards. The School's National Student Survey (NSS) results have improved, while the results of the Postgraduate Taught and Postgraduate Research surveys have consistently been some of the highest in the university.
King's Legal Clinic, which launched in 2017 shortly after Professor Douglas joined the Faculty, is growing and has extended its offering to include six specialist clinics. It provides a free legal advice service to the public at the same time as enhancing students' legal education. The Clinic reflects the ethos of service to the wider community that underpins the work of King's.
The Professional Law Institute, another initiative that began in 2017, has forged strong links with the Inns of Court College of Advocacy and will soon launch its Master's in Professional Legal Practice.
In April 2018, The School's Transnational Law Institute hosted King's Transnational Law Summit, which brought together academics, lawyers, activists and artists to discuss some of the major challenges facing society. Over 400 people attended the event and contributed to a collective manifesto, 'The London Declaration of Transnational Justice.'
Professor Douglas is the first woman to be have been appointed as Executive Dean of the Law School and led the event series 'Women in Legal Practice: The Centenary' in 2019, which highlighted the importance of women's contribution to law and the legal profession. The opening lecture was delivered by Baroness Hale of Richmond, then President of the Supreme Court of the United Kingdom.
Under Professor Douglas' stewardship, the School was awarded its first Athena SWAN Bronze award. The Athena Swan charter recognises and celebrates good practice in higher education and research institutions towards the advancement of gender equality: representation, progression and success for all.
Professor Evelyn Welch, Provost & Senior Vice President (Arts & Sciences) said:
'I have been very privileged to work with Gillian Douglas over the past three years. Her wisdom and experience have ensured that The Dickson Poon of Law has gone from strength to strength. She has been a wonderful colleague and we wish her all the very best for her retirement.'
Professor Alex Türk has been appointed Interim Executive Dean and an executive search will take place in the new year.
In this story