22 August 2019
The Last Czars
War Studies lecturer Dr Pablo de Orellana featured in Netflix special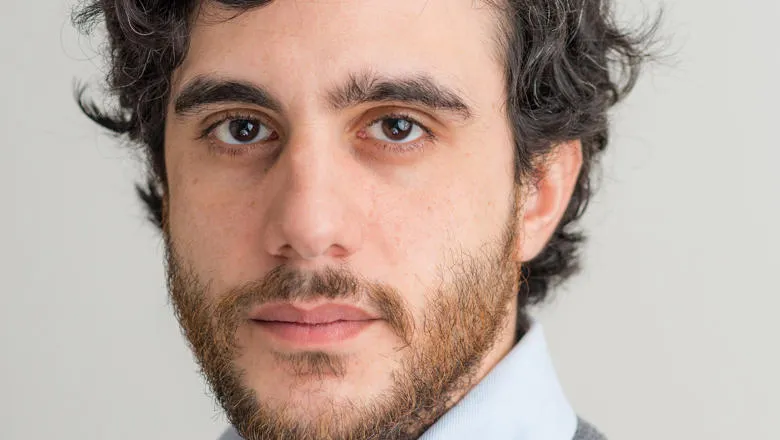 Pablo
Lecturer in International Relations, Department of War Studies, Dr Pablo de Orellana featured in the latest Netflix series The Last Czars as an academic narrator. Dr Orellana kindly spared his time to tell us about the documentary series and his experience below.
What is this documentary series about?
The Last Czars is the story of the reign of the last Czar and his influential wife Czarina Alexandra. Unlike many documentaries, it does not try establishing a new narrative, but rather focus on telling the story in as approachable a format as possible. This priority, established by Netflix when negotiating production with British documentary makers Nutopia, is a vital one, as it explains many of the choices made in the production, from the inclusion of dramatized sequences to the school-level historical approach.
This project is rather unusual and novel. It is, as described by a Telegraph reviewer, essentially a drama 'ballasted' by narration by scholars. In terms of research it is not challenging at all, as it is school-level history brought to the biggest audience possible.
I first encountered this approach to documentaries as "docu-drama" in BBC productions like Space Race and Countdown to Revolution, which also mix dramatisations with narration and commentary by scholars. Like in those documentaries, Czars also makes the difficult choice of sacrificing scholarly debates and even some historical detail to drive approachability. In terms of my participation, this meant telling the story as simply as possible while remaining pedagogically engaged, which meant taking this in the spirit of a schoolteacher which, though unusual for me, turned out to be very enjoyable.
What is your connection to this story?
My research connection to this history is via nationalism: the story of the Czars is vital to contemporary Russian Nationalist discourses. I am very familiar and have been teaching from a critical perspective as part of my class on nationalism for a few years. It is worth noting that, from conversations with producers, it was not the historical detail that they sought in collaborators like myself, one of the producers was an Oxford-educated historian, as much as perspective. This worked well for me, for I was able to speak from a perspective sensitive to the relevance of that story to contemporary affairs. In particular, I have long been interested in the worship of Czar Nicholas II that has since emerged: for example, the site of their execution now features the "Church of the Spilled Blood" and the Imperial family are widely considered to be Christian Orthodox Martyrs.
This fascinates me because, as I tried to explain in the documentary, Nicholas II, though personally a rather nice, devoted and shy individual that loved his family, was a spectacularly incompetent, dogmatic and inflexible leader that played a key role in the collapse of the Romanov regime.
Likewise, another critical perspective that I felt needed to be in the documentary was that of governance: the Russian Empire was not a modern state in terms of governance, and Nicholas' reluctance to reform only made this situation more dire. From an entirely different perspective, I have long been fascinated with the history of the Trans-Siberian Railway, and got to know Nicholas from when, as a prince, he led the building of the project in collaboration with Sergei Witte, who would later become one of his prime ministers.
Do you think research communication is changing?
Research communication is decidedly changing, the need to disseminate our findings through media channels in formats friendly to those not suffering from PhDs, for example this article I wrote for The Conversation or via new uses of media.
Having said that, I do not think that major change to research dissemination will come through projects like The Last Czars, at least not in the immediate future. As I have mentioned before, the overarching priority to make it approachable and raise audiences means that there is little room for research debates to be included. This is very frustrating for scholars. In my own case, I was, for example, frustrated that in the final product the relevance of the story of the last Czar to contemporary Russian nationalism and some of Vladimir Putin's public gestures are not discussed and only very softly implied.
The approachability of the project means that not only is detailed research unnecessary, but that, as is the case with school teaching, there are choices of simplification to be made. An example from the documentary is the coronation of Czar Nicholas which, though a week-long, was summarised in the programme in such a way that it could have seemed like it was a one-day event. This is the kind of simplification that we find in school textbooks, and points back to the difficult choice I mentioned earlier: the producers and Netflix felt that either it was possible to reach a wider audience through school-like history and drama, or reach a specialist audience by featuring debates that are unapproachable for most people. A good example of the more specialist kind of documentary featuring scholars is The Spy who Fell to Earth, also on Netflix, featuring our colleague Dr Ahron Bregman and based on his book. There are limitations as to the sophistication of scholarly debates that can be provoked by the project and the extent to which the documentary can feature the scholarly details and discussions we are used to.
There is, however, a very positive aspect to this development: engaging audiences more broadly means that they themselves can then add depth to what they know by watching more detailed documentaries or reading. I am delighted to report that I have received hundreds of emails from fans of the programme asking for further reading. As a lecturer that struggles to encourage, enthuse and whip students into doing their readings, helping make people want to read scholarly works to add depth counts as a great success in terms of engagement and pedagogy.
How did this opportunity arise for you?
As well as an avid consumer of documentaries, I also have some connections to that industry through friends. My friend was a producer in this project and initially invited me to participate to speak on nationalism, but as the project developed, I became more heavily involved in narrating the story on a broader scale.
How did you find the experience?
To be honest, I do not think anyone finds speaking in front of cameras truly natural and comfortable. I have had previous experience of media work and engagement which was helpful. However, the very best thing about this project, which helped me enormously, was that in nearly all my scenes I was interviewed by my friend Alex who worked as a producer. Him and I regularly meet to discuss history over drinks, and so discussing Nicholas II with him felt far more natural and comfortable, even in front of a camera. I was very lucky that I had done things like this before and especially that an old friend was behind the camera.
In this story