16 November 2023
Women's Community Studio Launch
King's Sport & Wellness are excited to launch a Women's Community Studio, in line with our mission to reduce barriers to physical activity participation.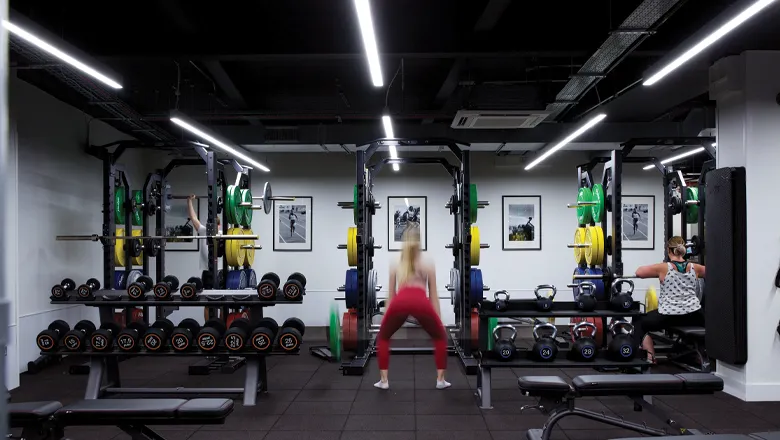 The studio is planned to open 20 November 2023 at our Strand Gym, Studio 3, as a Women-only Studio for King's Sport & Wellness Gym members. The studio will offer scheduled bookable slots for other communities to utilise the space. 
King's Sport and Wellness are committed to empowering our communities to take part in physical activities and invest in their wellbeing. To ensure we are honouring this commitment, we are constantly striving to ensure we improve access for everyone.
The decision to create a Women & Community Studio has been made in response to member feedback, which prompted our team to share a survey to find out more about experiences in gym spaces. This was sent out to all the King's Community via email, social media, and gym QR codes and received over 100 responses from men, women and those who identified as non-binary or other.
Feedback received identified that a separate space for all women was needed. A high percentage of current gym members and non-members reported that they feel there are barriers preventing them from using the gym, which was significantly higher for female and those who identified as non-binary or other. Responses included feelings of low confidence as well as a lack of privacy for religious and cultural reasons.
How will the space look?
The space provides dumbbells (2.5-25kg), 2 gym benches, medicine balls and fixed bars, 2 rowing machines and a wattbike. There will be a basket of consumables for members to use such as bands, foam rollers, bar pads, skipping ropes, gloves and pads. The team has plans to expand the equipment offered in the upcoming weeks.
Who can use the studio?
The studio will be predominantly used a Women's Only space, with specific days open to other communities through advanced booking.
Information about how to book the space can be found on our Gym Experience page in the coming weeks, this will also be communicated to members via email.