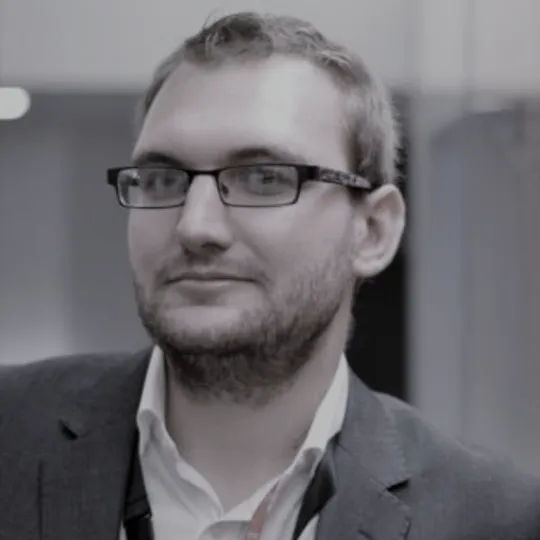 Mr Andrew Wright
Associate Director (Employer Engagement & Work-based Learning)
Employer Lead for North America
AGCAS Employer Engagement Task Group (Co-Chair)
AGCAS Professional Standards Committee
Institute of Student Employers (ISE) Research & Policy Steering Group
Institute of Student Employers (ISE) Universities Steering Group
Contact details
Pronouns
He/Him
Biography
As Associate Director (Employer Engagement & Work-based Learning), Andrew has overall responsibility for the strategic and operational running of King's employer relationships, international reputation, and its relationship with all stakeholders, including employers, suppliers, alumni and donors.
Andrew leads the strategic planning, development and oversight of King's entire Employer Engagement function including oversight of all employer relations and business development, events and internships in the UK and internationally, together with growing areas of experiential and skills learning and industry placements.
Working with a variety of organisations, industry bodies and stakeholders he ensures our partners are kept abreast of news and developments and that King's remains a top target for employers around the world.
He provides leadership to the following teams:
Employer Relations & Development
Events & Experiential Learning
Work-based Learning Unit

King's Internships & Work-related Learning
Global Placements
Additionally, he oversees the King's Parliamentary Research Internships programming and supports internal stakeholders to deliver world-class partnerships with external partners developing King's strategy and associated infrastructure for relations.
Andrew sits on a number of King's committees and is a member of the Education & Students Leadership Team. At a national level, Andrew is Co-Chair of the Association of Graduate Careers Advisory Services (AGCAS) Employer Engagement Task Group, delivers national training to the profession as a qualified AGCAS trainer and is a member of the AGCAS Professional Standards Committee and reviewer for the AGCAS Membership Quality Standard supporting careers leaders across the country in developing their strategy, provision, quality assurance and impact.
He is convenor & inaugural chair of the Russell Group Employer Engagement Heads Forum, sits on a number of steering groups with Group GTI and sits on the ISE's Universities Steering Group and Research & Policy Steering Group.
He has extensive knowledge of key international markets including China and Europe, with a specialist interest in careers and entry-level recruitment in North America, where he has worked in numerous cities including New York City and Washington D.C. Alongside working with employers, he regularly delivers student workshops for students from China, India, the United States and Europe.
Andrew is a graduate of The London School of Economics and Political Science and also holds a PGCert in Teaching & Learning in Higher Education from the University of London.