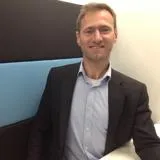 Dr Ben Carter PhD
Senior Lecturer
Research interests
Biomedical and life sciences
Neuroscience
Contact details
Biography
I joined King's College London (KCL) in October 2016. Previously, I was based in Cardiff University where I led the Masters in Public Health programme and contributed to research for the Centre for Trials research. Prior to this role, I was a research fellow at the Cancer Research Clinical Trials Unit in Birmingham University. I hold a BSc in Statistics from Reading University, MSc in Medical Statistics from Southampton University (2001) and PhD from Reading University (2005). Throughout the early part of my career, I worked in the pharmaceutical Industry with GlaxoSmithKline, Pfizer, and Quintiles. Currently, I am the affiliated lead for the King's Clinical Trials Unit's Mental Health Statistics Group at KCL's Institute of Psychiatry, Psychology & Neuroscience. I am also the methodological lead and Senior Statistician to 12 studies with collaborators based at KCL, King's College Hospital, Cardiff University, and Glasgow University.  
Research Interests:
I lead a group who explore the impact of technology and devices in children.  
I have a long standing interest in the methodology that underpin cluster randomised controlled trials. 
Methods that underpin synthesis for systematic reviews of non-randomised controlled studies  
Teaching:
I lead the "Statistics, Epidemiology and research methods" module, which is worth 30 credit for the MSc in Clinical Neuroscience. I also supervise MSc and undergraduate projects.  
Expertise and Public Engagement:
Regular contributor to expert opinion articles in various national and international newspapers  
Public speaker on the impact of technology on the mental and physical health of children and young adults 
Cochrane Dermatology Group Statistics Editor