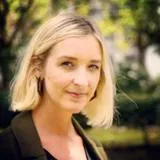 Dr Clare Coultas
Lecturer in Social Justice
and Research Associate, Applied Research Collaboration (ARC) South London, IoPPN
Contact details
Biography
Clare's research draws on her 10 years of experience working as a research and evaluation practitioner for non-governmental organisations and activist groups in the UK and East and Central Africa. Clare's research focusses on developing practice-based evidence on the change potentials of people, organisations, and institutions. Central to this is the view that commonly used theorising and methods for evaluating change rely on a privileged understanding of the world – carrying presumptions of stability, predictability, and control – that is at odds with the precarity that increasingly typifies the majority of people's social worlds and life experiences, and also many organisational settings.
Clare's work looks to develop a transdisciplinary approach for generating knowledge on [non-]change in precarity, viewed in terms of social justice, in that people's diverse experiences of, and relations with insecurity, need to be recognised, and not dismissed, downplayed, or pathologised.
Clare's PhD thesis explored these issues through the study of youth sexual behaviour change and empowerment interventions in Tanzania. Clare is currently expanding on this work through an ESRC Impact Acceleration grant that brings together young people in Tanzania and the UK to co-design a comic that supports youth discussions about how precarity, and distorted perceptions of global Others, underlie young people's feelings of exclusion from the 'good relationships' that are promoted by NGOs. Clare plans to develop this work towards broader explorations of how coloniality, precarity, futurity, and relationalities in globality (i.e. imagined global Others) shape young people's ideas about selfhood, belonging, power, and change.
Clare holds a PhD in Social Psychology from the London School of Economics and Political Science, an MSc in International Primary Health Care and BSc in Human Sciences, both from University College London. She is a Fellow of the Higher Education Academy. Prior to joining the School of Education, Communication & Society, Clare was in the KCL School of Population Health and Environmental Sciences, working as a postdoctoral researcher in the Public Health theme of the South London Applied Research Collaboration (ARC), working on these projects looking at public participation and intersectoral collaborations in local health and social care governance.
Research
Youth belonging, globality, and 'behaviour change'.
Precarity and coloniality.
Intercultural communication, intervention implementation and evaluation, and community participation.
Relational, dialogical, and post-humanist theorising on knowledge, identities, and collectivity.
Ethnography, qualitative, and participatory/creative methods.
Teaching 
Clare teaches on the following BA Social Sciences modules:
Understanding the Social World.
Transitions to Adulthood.
Principles and Methods of Social Research.
Children and Youth in Troubled Times.
PhD supervision
Clare is happy to supervise students in the following areas:
Critical/participatory approaches to monitoring and evaluation,
Relational/sociocultural explorations of intervention-led change, volunteering, and collective action,
Youth transitions, belonging, and wellbeing,
Colonial complicities in international development and relations.
Research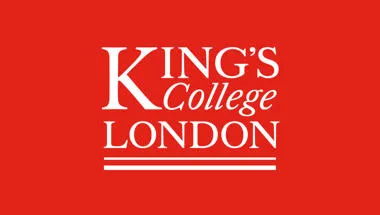 The Centre for Public Policy Research is an interdisciplinary research centre research developing critical analyses of social change and social in/justice in education and other policy arenas, sectors and contexts to inform national and international policy debate, social activism, and personal, professional and organisational learning.
Status not set
News
Elton John AIDS Foundation programme was effective in finding previously unknown cases of HIV
Features
The concept of child participation is enshrined in the 1989 UN Convention on the Rights of the Child, but too often engagement with young people is tokenistic...

The So-Called Love: A Youth Perspective is a comic that was co-developed with young people in Tanzania and the UK through a partnership between Dr Clare...