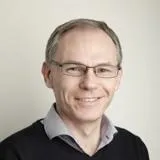 Professor Craig Morgan
Professor of Social Epidemiology
Head of the Health Service & Population Research Department
Contact details
Biography
Craig Morgan is Professor of Social Epidemiology and Head of the Health Service and Population Research Department at the Institute of Psychiatry, King's College London. He is also co-founder and co-director of the cross-faculty ESRC Centre for Society and Mental Health.
His research is focused on social and cultural influences on the onset, course and outcome of mental disorders, particularly during adolescence. He leads several multi-country programmes on these topics, funded by, among others, the MRC, Wellcome Trust, ESRC, and European Union.
He has published over 250 academic papers on these topics, and edited three books, including Society and Psychosis, published by Cambridge University Press, and Principles of Social Psychiatry, published by Wiley-Blackwell. He leads the Lancet Psychiatry Commission on Psychoses in Global Context and is editor-in-chief of the journal Social Psychiatry and Psychiatric Epidemiology and Honorary Professor at the University of Hong Kong.
Research interests:
Social influences on the aetiology, course and outcome of psychoses and other mental disorders
Epidemiology of psychoses and other mental disorders
Adolescent mental health
Culture, ethnicity, and mental disorder
Research methodology, particularly strategies for statistical analyses of causal pathways, interactions, and trajectories of disorder
Philosophy of mental disorder
Teaching:
Craig Morgan leads MSc modules in epidemiology and statistics and teaches on several other modules, covering a range of topics related to his research interests.
Further details
Please see Craig's Research Staff Profile for further details