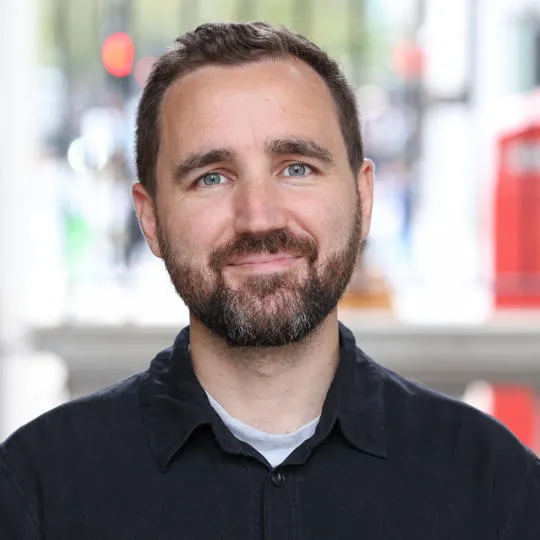 Dr David Young
Lecturer in Digital Media and Culture
Contact details
Pronouns
he/him
Biography
David Young is a Lecturer in Digital Media and Culture in the Department of Digital Humanities, where he teaches subjects ranging from histories of computational media and networked culture to the theory and practice of data visualisation and information design.
His research focuses on the technopolitics of contemporary militarism and critical data practices involved in mapping, visualising and documenting military operations. Current interests include examining how accounts of war are produced using "open sources" in visual investigations; the ways in which machine learning and image classification are applied to conflict monitoring; and the connections between software, labour and bureaucracy in the US military during the Cold War.
He completed a PhD at the Centre for Critical Theory, University of Nottingham in 2020. His doctoral research studied the institutional discourses of US Air Force command and control systems through an analysis of bureaucratic media, specifically analysing how 'human operators' were understood in relation to machines. Prior to this, he was practicing as a digital media artist. He holds a Master's degree in Networked Media from the Piet Zwart Institute in Rotterdam, and a BA in Fine Art from the National College of Art and Design, Dublin.
Research interests and PhD supervision
Digital warfare and propaganda, data politics and critical information design, histories of computing, critical theory and software studies.
Teaching
Histories of computational media and networked cultures; data visualisation; critical practices of coding; digital arts, design, and activism.
Selected publications
Young, D. Sensors, interpreters, analysts: operating the 'electronic barrier' during the Vietnam War. Digi War 2, 51–63 (2021).