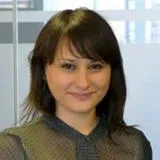 Dr Aleksandra Jordanoska
Senior Lecturer in Corporate Law
Contact details
Biography
Dr Aleksandra Jordanoska is a Senior Lecturer at the Dickson Poon School of Law which she joined in 2018. She was previously a Lecturer at Manchester University and at Keele University, and has also taught at Queen Mary University of London and at the Ss Cyril and Methodius University, Skopje, Macedonia.
Dr Jordanoska was awarded her PhD from the School of Law, Queen Mary University of London, fully funded by a 3-year Queen Mary Research Studentship, for her research on the regulatory enforcement in the UK financial services industry after the 2008 financial crisis. She holds a Master of Philosophy in Criminology from the Institute of Criminology, University of Cambridge, and a Master of Laws degree in Theory of Law and an LL.B. degree with specialisation in Criminal Law (Distinction) from the Ss Cyril and Methodius University.
Dr Jordanoska was a Visiting Scholar at the Global Centre for Law and Society, University of California, Berekely; a Departmental Visitor at RegNet, Australian National University (funded by QMUL); and a research visitor at the HEUNI, Helsinki (funded by HEUNI) and at the International Institute for Sociology of Law, Onati (funded by IISL).
Together with Justin Rex (BGSU), Dr Jordanoska is the co-chair of the Collaborative Research Network in Regulatory Governance at the Law and Society Association.
Research Interests
Dr Jordanoska has primary research interests and expertise in the governance of financial markets, the regulation of financial technologies, financial crime and corporate crime, regulation theory, and corporate governance. One strand of her research specialises in regulatory enforcement in the financial services industry.
Her work in this area is an interdisciplinary empirical research drawing from the disciplines of regulation studies, financial markets regulation, criminology, criminal law, and sociology of law. Dr Jordanoska's latest research examines the management of financial crime risks in the FinTech industry, funded by a prestigious BA/Leverhulme research grant.
Dr Jordanoska commonly employs empirical methods in her research, including interviews with relevant stakeholders in the financial services industry, observations of administrative and criminal trials decision-making, and survey-based research.
Her collaborative empirical research projects include "Global White-Collar Crime Survey: Anti-Bribery and Corruption" and "Using Bayesian Surprise maps to explore debt and insolvency across the UK". Dr Jordanoska is a recipient of funding for research and academic event organisation by the British Academy, the ESRC, and the QMUL, Manchester and Leeds universities.
Dr Jordanoska welcomes proposals for postgraduate research in her areas of expertise, including on financial regulation, financial and corporate crime, and the regulation of financial technologies.
Teaching
Undergraduate
Postgraduate
Legal Regulation of Economic and Financial Crime
The Law and Policy of Financial Technologies (FinTech)
The Corporate Form and Its Issues (Online Corporate/Commercial LLM)
Research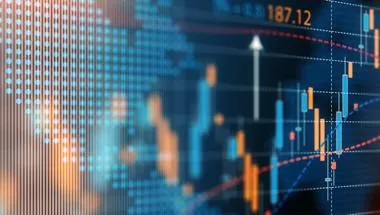 Investigating the future of financial work and new technologies for the financial professions
Research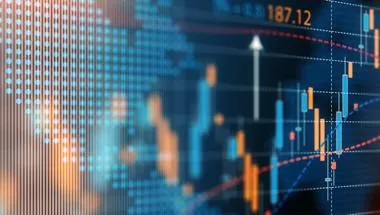 Investigating the future of financial work and new technologies for the financial professions