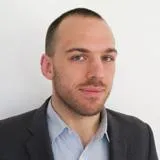 Dr Jack McDonald
Senior Lecturer in War Studies
Director of the Centre for Science & Security Studies
Contact details
Biography
Dr Jack McDonald is a Senior Lecturer in War Studies at the Department of War Studies, King's College London. He is the author of two books examining the relationship between the law and ethics of war, and emerging technology. His first book, Ethics, Law and Justifying Targeted Killings (Routledge), examined American justifications for drone strikes and targeted killings during the Obama administration. His second book, Enemies Known and Unknown (OUP/Hurst), analysed the relationship between law, technology, and strategy in America's "transnational armed conflict" with al-Qaeda and demonstrated the key role law plays in the constitution of war.
Jack has worked with a wide range of organisations, delivering teaching on public policy and national security to police, civil servants, and armed forces worldwide. He has produced policy-relevant research for a range of organisations, including the United Nations Mine Action Service, Airwars, the All Party Parliamentary Group on Drones and Chatham House's International Security Department.
Research Interests
Dr McDonald's research examines the relationship between ethics, law, technology, and war. He takes an interdisciplinary approach to the study of war and warfare, and is primarily interested in the philosophical questions underlying the regulation of warfare both in the present and the past. In particular, his research examines identification problems in war and national security. His current research examines the role of ICTs in the generation of ethical debates, working towards a book project on data ethics in armed conflict. This is part of a wider research focus upon the role of infrastructure in war and national security.
Teaching
7SSWN086 Dirty Wars
7SSWN039 War, Technology, and Innovation
4SSW1003 The Experience of War
Dr McDonald is available for PhD supervision within his areas of research.
Selected Publications
Books
McDonald, Jack (March 2017) Enemies Known and Unknown: Targeted Killings in America's Transnational War, Oxford University Press/ Hurst & Co.
McDonald, Jack (August 2016) Ethics, Law and Justifying Targeted Killings: The Obama Administration at War, Routledge
Book chapters
McDonald, Jack "Decapitation, Repression, or Cauterisation? The problem of categorising targeted strikes." (December 2019) in Jones, David Martin, Schulte, Paul, Ungerer, Carl, Smith, M.L.R., Eds. Handbook of Terrorism and Counter Terrorism Post 9/11, Edward Elgar.
McDonald, Jack "Autonomous Agents and Command Responsibility" (June 2019) in Gow, James, Dijxhoorn, Ernst, Kerr, Rachel, and Verdirame, Guglielmo. Eds. Routledge Handbook of War, Law and Technology, Routledge.
McDonald, Jack "Blind Justice? The Problem of Distinction in Electronic Attacks" (December 2016) in Taddeo, Mariarosaria, Glorioso, Ludovica Eds. Ethics and Policies for Cyber Warfare (Philosophical Studies series), Springer.
Research articles
Policy papers
McDonald, Jack (February 2018) "Drones and the European Union: Prospects for a Common Future." London: Chatham House.
Mumford, Andrew and McDonald, Jack (2014) "Ambiguous Warfare." Development Concepts & Doctrine Centre.
For a full list of publications, please see Dr McDonald's PURE profile