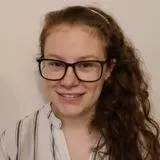 Dr Erin Stella Sullivan RD
Lecturer in Nutritional Sciences
Contact details
Biography
Erin is a Registered Dietitian and Cancer Researcher with expertise in malnutrition and body composition.
In 2017, she was awarded a 1st Class Honours BSc in Human Nutrition & Dietetics from Dublin Institute of Technology & Trinity College Dublin. She then joined University College Cork, to undertake a PhD examining the breadth of the impact of nutrition on the lives of people living with and beyond cancer. In 2021, she was awarded an Irish Research Council Postdoctoral Fellowship under the Enterprise Partnership Scheme, co-funded by Nualtra Ltd. and in 2022, she completed her Postgraduate Certificate in Teaching & Learning in Higher Education.
She is heavily involved in professional advocacy and outreach, including as the CPD lead for the Irish Nutrition & Dietetic Institute's Cancer Nutrition Network, and as a member of the Nutrition Society's Parliamentary Advisory Group. Her main research interests are in recognition and treatment of cancer-related malnutrition, with a particular focus on diagnostic standards for imaging-based body composition assessments, novel formulations for dietetic products, design of multimodal supportive interventions in cancer and implementation science approaches to MDT workforce planning.
Erin has expertise in advanced body composition methodology, such as CT and ultrasound analysis, as well as experience in observational studies, mixed methods research and epidemiology. She also has experience conducting and managing clinical trials of natural products, oral nutrition supplements and multimodal interventions in healthy adults, long-term care units and in ambulatory oncology settings.
Her teaching interests include nutrition in oncology, palliative care and survivorship, adult nutritional assessment and support, research methods and professional skills in dietetics. At UCC, she led the development of the dietetics practice education programme and teaching in research methodology topics such as statistics, literature searching and research integrity and at King's, she hopes to use problem-based learning and other innovative competency-based approaches to enhance evidence-based clinical reasoning skills in pre- and post-registration dietitians.
Teaching
Erin leads the following courses:
6MNTNC00 & 7MNT0002 Clinical Nutrition (23/24)
Erin is a teacher on the following courses:
6MNT0330 Specialised Topics in Nutrition (23/24)
6MNTNC00 & 7MNT0002 Clinical Nutrition (23/24)