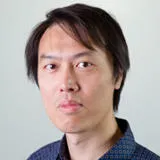 Dr Hak-Keung Lam
Reader
Associate Editor of IEEE Transactions on Fuzzy Systems, International Journal of Fuzzy Systems, Journal of Intelligent Learning Systems and Applications
Contact details
Biography
H K Lam's research interests include control theory, intelligent systems, computational intelligence, machine learning and their applications. He has authored/co-authored over 480 publications (as of 2023) on these topics.
His citation information can be found in the links below:
He serves as an area editor/guest editor/editorial board member for a number of journals, a program committee member, an international advisory board member, an invited session chair, publication chair and programme chair for various international conferences, and a reviewer for various books, international journals and international conferences. He has organised a number of special sessions for international conferences.
He was an associate editor for IEEE Transactions on Circuits and Systems II: Express Briefs and is an associate editor for IEEE Transactions on Fuzzy Systems, IET Control Theory and Applications, International Journal of Fuzzy Systems, Neurocomputing and Nonlinear Dynamics.
He is a co-editor for two edited volumes: Control of Chaotic Nonlinear Circuits (World Scientific, 2009) and Computational Intelligence and Its Applications (World Scientific, 2012), and the author/co-author of the books Stability Analysis of Fuzzy-Model-Based Control Systems (Springer, 2011), Polynomial Fuzzy Model Based Control Systems (Springer 2016), Interval Type-2 Fuzzy-Model-Based Systems (Springer, 2016).
He is an IEEE Fellow for contributions to analysis and design of fuzzy model-based control systems. He has been named a Highly Cited Researcher (Clarivate Web of Science) since 2018.
Research interests
Control Theory and Intelligent Systems
Fuzzy modelling
Fuzzy-model-based control
Neural network-based control
Control methods: PID control, state-feedback control, fuzzy logic control, time-delayed control, sampled-data control, networked control, fault-tolerant control, sliding-mode control, switching control
Stability/performance/robustness analysis
Lyapunov stability
Computational Intelligence
Fuzzy logic, type-1 fuzzy sets, type-2 fuzzy sets, interval type-2 fuzzy sets
Neural networks (NN)
Neural-fuzzy network (NFN)
Support vector machine (SVM)
Meta-heuristic optimization algorithm, evolutionary algorithms, genetic algorithm, swarm intelligence, particle swarm optimisation algorithm
Machine Learning
Deep learning
Deep structured network: feedback forward neural network, variable-weight neural network, variable-structure neural network, graph neural network (GNN), convolutional neural network (CNN), recurrent neural network (RNN), Long-short term memory (LSTM), generative adversarial network (GAN)
Reinforcement learning
Data-driving modelling/control
Explainable artificial intelligence (XAI), machine explainability
Biomedical Applications
Classification of EMG/ECG/EEG signal
Catheter classification and detection
Seizure phases and types, hand gestures, brain signals
Classification of COVID-19
Detection of non-erosive reflux disease
Depth estimation of hard inclusions in soft tissue
Engineering Applications
Control of autonomous vehicles, bolt tightening, continuum manipulators, inverted pendulum, mobile robots, motors, power converters, robot arms, vehicle suspension systems
Ball bonding inspections
Hand-written/voice command recognition
Classification of material textures
Path planning for robot navigation
More information
Research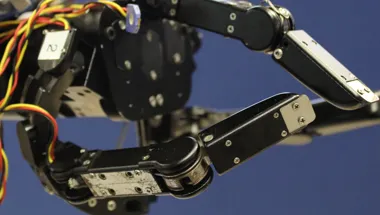 The group develops solutions to critical challenges faced in society where robot-centric approaches can improve outcomes.
Research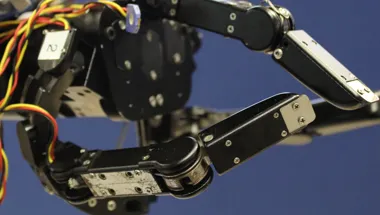 The group develops solutions to critical challenges faced in society where robot-centric approaches can improve outcomes.